PEERLESS WOODS BRANCHES OUT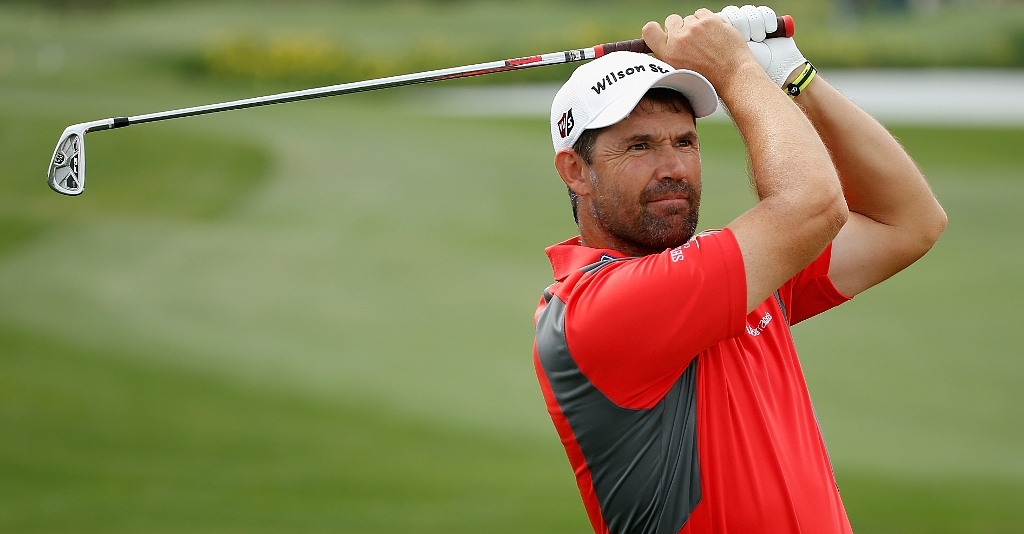 Mark Garrod reflects on the globalisation of golf and Tiger's unrelenting hold of the coveted number one spot.
Henrik Stenson's WGC-Accenture Match Play win was another indication of how much more global golf is now.
But America, it ought to be remembered, still has the top three players in the world rankings – and one player, of course, who dominates the game and in all probability will go on dominating for years to come.
Roger Federer set a new tennis record this week when he surpassed Jimmy Connors' 160-week unbroken reign as world number one.
He now has his sights on Pete Sampras' total number of 286 weeks in the top spot during his career.
But Tiger Woods has already been golf's main man for an incredible 432 weeks and nobody is expecting his third round defeat to Nick O'Hern last week – the second time he has lost to the Australian at the event in three years – to signal the start of a rapid decline.
Or even a slow one.
Woods first held the number one position in June 1997, less than a year into his professional career and just two months after he had left the rest for dead at the Masters.
That initial reign was for one week only. Ernie Els took over the following Monday after his US Open win, then Greg Norman got it back seven days later, before Woods grabbed it back a week after that.
The merry-go-round continued for a while – Woods for nine weeks, Norman for 18, Woods for 13, Els for four, Woods for one, Els for four.
But, since June 1998, only David Duval and Vijay Singh have muscled in.
It seems an eternity ago now that Duval had the edge. Such was his decline after reigning for 15 weeks in 1999 and then becoming Open champion at Royal Lytham in 2001 that he disappeared off the radar altogether for a while.
Even though he has made a comeback, his current position is 356th.
Singh, who last held the top spot in June 2005, is down to ninth and, at the age of 44, the chances of him being able to mount a challenge again to 31-year-old Woods are slim indeed.
Jim Furyk and Phil Mickelson, currently second and third, are both 36. The consistency of the former and the occasional brilliance of the latter make them worthy stars, but they have achieved only a small percentage of what Woods has and, like the rest, are firmly in his shadow.
The worrying part for American golf followers is how little they see of Woods and the likelihood that this is not going to change.
Last week was just his third event of the year and just his second in the States. To see him out of it before the weekend was, naturally, the last thing the television executives or local fans wanted.
Woods is not playing in this week's Honda Classic and, although more will undoubtedly be added, the next two tournaments he is down to play on his own website are the CA world championship in Florida on March 22-25 and the Masters a fortnight later.
In fact, that website schedule has him listed for a mere 12 events all year and one of those – his defence of The Open at Carnoustie – has a question mark over it because his wife Elin is due to give birth to their first child just before the tee-off.
It is a matter of concern for the US Tour that Woods has made it clear he intends to go on being a worldwide player.
Late last year he went to China and Japan and his second appearance of this season was in Dubai.
"My entire playing career will be all around the world," he said last week.
"I enjoy playing around the world. I think that's what you have to do. I think the game has become global, and to me it's always fun to see different countries, different cultures.
"Because of my travels around the world, I've gotten to know and have made some great friends."
And, Woods believes, it has helped to make him the extraordinary talent he is.
"Without a doubt. Without a doubt," he said.
"I mean, travelling around the world playing different grasses, different types of golf courses. What you see in Australia is not what you see in Japan. I think, from an experience standpoint, that's vital to your development as a player."
At least the US Tour hierarchy have manoeuvred things so all the world championships this year – and the vast majority of them in the foreseeable future – will be staged in the States.
With nine countries represented in the world's top 20, there ought to be a demand for these showpiece occasions to go around the globe. But sponsorship and television money dictates.
O'Hern's victory last Friday ended Woods' bid for an eighth successive US Tour title.
It was a streak that wasn't a streak to start with really since he had lost in China, Japan and Dubai during the run, but it does not stop him being the centre of attention.
When he next plays, he will be going for an eighth successive strokeplay victory on the circuit. There is always a way to make him the story – and do not bank on that becoming any different in the near future.
Just look at the tee-off times he was given last week for the three days he was there.
Always roughly the same, always just as television was coming on air.