Peerless McIlroy marches on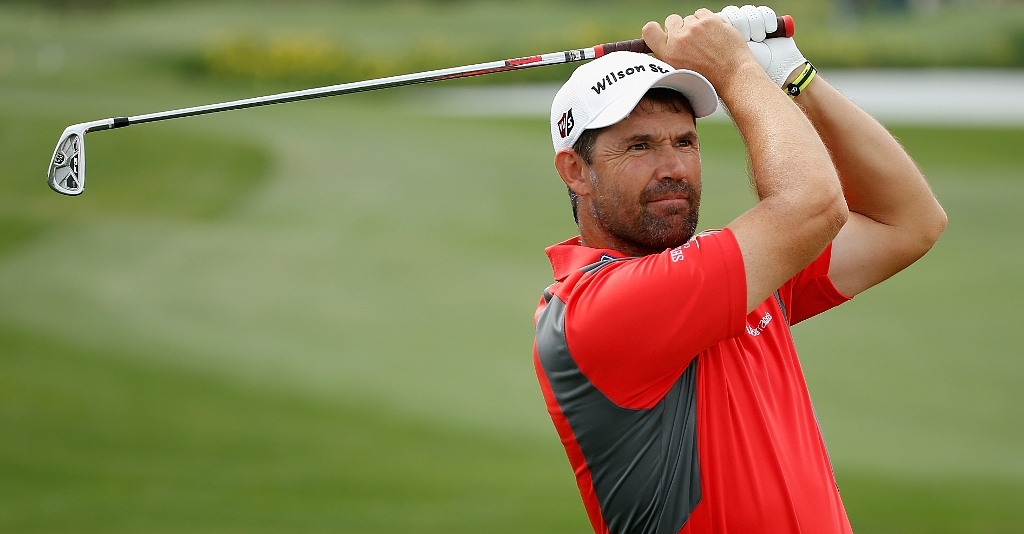 Not even a 65 from Lee Westwood could stop Rory McIlroy from extending his US Open lead to eight shots on Saturday.
Not even a charging 65 from Lee Westwood could stop Rory McIlroy from extending his US Open lead to a whopping eight shots on Saturday.
McIlroy is poised to become the youngest winner of the US Open since Bobby Jones in 1923, and even an Augusta-style final-round meltdown on Sunday might not stop the Northern Irishman from claiming his first major, so dominant has he been at Congressional this week.
The 22-year-old leads nearest rival YE Yang from Korea by a full eight shots after a third-round 68 lifted him to a 14 under total – yet another record, this time for the lowest three-round aggregate in the event, beating the previous record by one stroke.
In fact, only on three previous occasions have players gone into the final round of a major with a bigger lead – Tiger Woods and Henry Cotton were 10 in front at the 2000 US Open and 1934 Open, and Woods was nine ahead at the 1997 Masters.
"I know now how to approach tomorrow. At Augusta it was all a bit new to me," said McIlroy.
"I didn't know whether to be defensive or aggressive. I have a clear mind now and just need to stick to my game plan.
"It would mean a lot to me. Even though it's been a short career I feel I've had enough experiences and feel the time is right to ahead and win my first major."
Yang shot a steady 70 to improve his position slightly and take second place on his own.
"I'll I think it's actually a race for second place right now," Yang said. "I'll try and catch up with Rory as much as possible, as much as I can. But if he doesn't let go, it's going to be a race for second place.
"I'm playing some good golf right now, actually. There are some areas that I need improvement. But at the same time, I can't complain at the score I have right now on this type of course. Let the best second place win.
"I wanted to catch up a little bit, I have to be honest with you," he said. "But at the same time, the player with the better shot, with the better putt, with the better composure is leading right now. So I have no regrets. Right now the better player is leading."
The three biggest movers of the day all lie a further shot behind the Korean – American Robert Garrigus, who shot a 68, and Australian Jason Day and Englishman Lee Westwood, who both shot six-under 65s to move to the five under total.
In most major situations, Westwood and Day would probably have played themselves into serious contention by going that low, but the reality of the situation this week means they still find themselves nine shots off the lead.
"I started slowly, but then caught fire," said Westwood of his round, which started slowly, but took off on the back nine, where he picked up five shots. "My goal was just to try to catch whoever was in second, but I have had big leads and they are difficult sometimes.
"When you go in 12 behind somebody, you can play as well as you'd like to play but it's still going to be a matter of the leader coming back to you.
"It's no use thinking about what Rory's doing. We'll see what happens The only thing that matters how I play and I have to play well."
McIlroy's round of 68 started solidly with four straight pars, before his first birdie of the day came as he sunk a twelve-footer on the fifth.
He struggled a little bit off the tee, and had to settle for pars on the reachable par five sixth and near-driveable eighth before picking up his second birdie on the long ninth.
Then, on the 11th, he caught fire again, coming at just the right time after failing to get up and down on the 10th led to his first bogey of the round.
He hit a superb iron to 14 feet, and read the putt perfectly to to get his round back to two under par for the day.
Three holes later, another superb approach to within five feet led to another birdie, an eight-shot lead, and an overall total of 14 under par – near unheard of in an event like the US Open.
"The big goal was to try to get to 15 under," said McIlroy. "I didn't quite achieve it, but I don't mind.
"I knew I was going to feel a little bit of pressure and nerves and it definitely wasn't easy."
No one in the history of major tournaments has ever blown an eight-shot lead with one round left to play – and McIlroy must surely be feeling like it's only a matter of time now before he joins the list of major champions, final-round 80 at the Masters in the back of his mind or not.
Greg Norman blowing a six-shot lead in the 1996 Masters is still the biggest ever final-round implosion, but Westwood might take heart from the 1966 US Open, where Billy Casper was seven adrift of Arnold Palmer with nine to play and won in a play-off.
Elsewhere, Phil Mickelson's challenge well and truly fell apart on the back nine on Saturday, as the pressure to make up shots led to a nasty implosion and dropping seven shots in eight holes.
"I felt pretty good on the front nine," he said. "I hit a lot of good tee shots and I felt like I could get something going on the back nine.
"Unfortunately, it was a rough back nine. Some things kind of fell apart there at the end.
"I felt good on the range. I felt like I was ready to go light it up. I was hitting the ball well and putting it pretty well, too," said Mickelson, who refused to blame the course for his score.
"The course is very fair. It can lead to low scores if you're playing well and high scores if you're not.
"I've enjoyed my week. The people in D.C. have been very nice and it's been really a great site for the tournament."