Pavin on track to maiden victory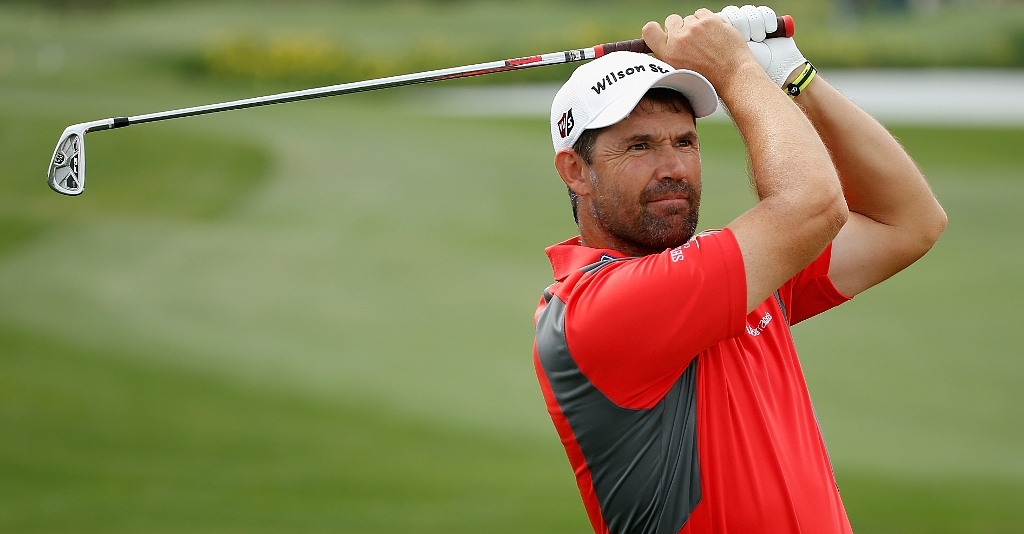 Corey Pavin shot an opening 65 on Friday to secure a one-stroke lead in the first round of the SAS Championship in North Carolina
Corey Pavin shot a 7-under 65 on Friday to secure a one-stroke lead in the opening round of the Champions Tour's SAS Championship at Cary in North Carolina
"I got off to a good start, played the front nine very well," said the former US Open Champion and US Ryder Cup captain, who birdied six holes on the front nine as he sought to win his first Champions Tour title.
"I had just 10 putts on the front nine …yes, I hit the ball well."
Nick Price, Gary Hallberg, Kenny Perry and defending champion Russ Cochran are tied for second heading into Saturday's second round of this 54-hole tournament at the 7,137-yard Prestonwood Country Club.
JL Lewis, Peter Senior, Jeff Sluman and Rod Spittle all shot 67s to be two shots off the pace.
Tom Lehman, who leads the race for the Charles Schwab Cup and its $1 million prize, was part of a group tied at 3-under, some four shots behind Pavin.
Lehman, another former US Ryder Cup captain, is attempting to become the first golfer ever to win Player of the Year honors on the Nationwide Tour, the PGA TOUR and the Champions Tour.
Price, who won the Toshiba Classic in March, has struggled to get his A Game back on track during the past two months.
He said he had finally discovered that he unknowingly had made a change in his backswing that had caused him to shorten his swing.
"And this," he said, "after literally six really poor tournaments. The thing that I had worked the hardest on the last two years, I just neglected," Price said. "It's been very frustrating.
"But today was the best I've played since May, June, ball-striking-wise. All in all, it was an 'A' day for me, a really good day."
Pavin said he also made a swing change this week after talking to Greg LaBelle, his swing coach, who made suggestions to Pavin after watching his swing via e-mail.
"I worked on it the last couple of days, and I made some changes," Pavin said. "I really felt a lot more comfortable on the golf course today than I have in a long time.
"I did some work on my putter as well, and that was better."
TOP 10 LEADERBOARD
65 Corey Pavin
66 Gary Hallberg, Kenny Perry, Russ Cochran, Nick Price
67 Rod Spittle (Can), Jeff Sluman, Peter Senior (Aus), J.L. Lewis
68 Olin Browne, Jay Don Blake, Hal Sutton, Fred Couples, Steve Jones