Parker leads in Dubai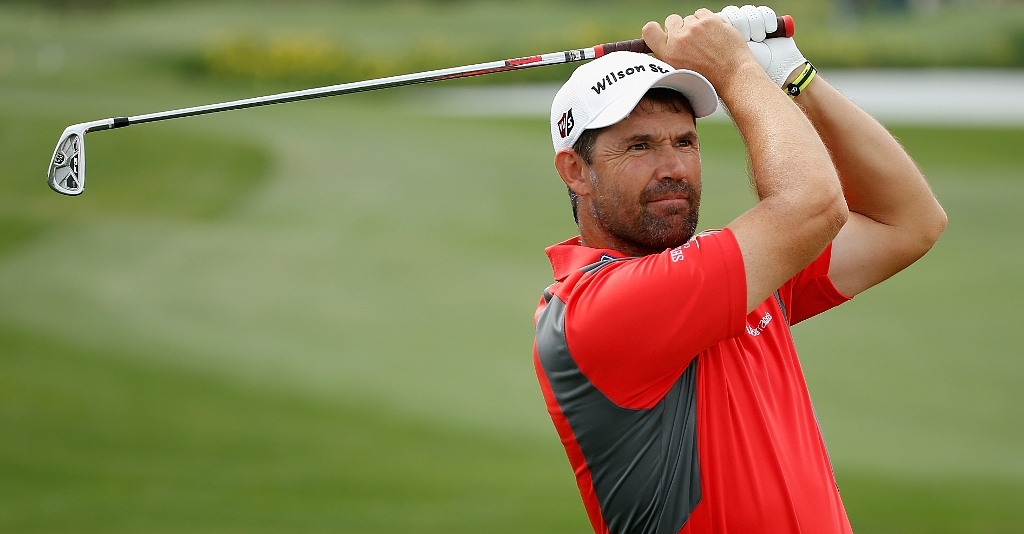 Florentyna Parker has shot a scorching 5-under 67 to lead by a stroke after the 1st round of the Omega Dubai Ladies Masters.
England's Florentyna Parker shot a scorching five under 67 to lead by a stroke after Wednesday's first round of the Omega Dubai Ladies Masters.
The 21-year-old set a blistering pace as she opened with five birdies in seven holes on the Majlis course at Emirates Golf Club to edge one shot clear of Russian Maria Verchenova who is battling to save her tour card this year.
Hamburg-based Parker, who has been a member at Royal Birkdale in Lancashire for nine years, started with consecutive birdies at the long 10th and the short 11th holes. She picked up another shot at the 540-yard par-five 13th and then made a fantastic save on 14.
The second year Ladies European Tour player was on fire as she hit her tee shot to within five feet of the flag on the 15th resulting in a birdie and then sank a 12-footer for another on hole-16.
"I hit it really close and made the putts. It was really fun," said Parker, who captured her maiden title on the Ladies European Tour in Holland in June and has recorded six additional top ten finishes this season.
"Then I had a par spell, and it was getting a bit boring and I wanted a few more birdies. But made birdie on six, which was nice. Dropped a shot on eight but was a tricky hole today. No, I'm really happy with my round."
Conditions in the desert sun were a far cry from the freezing temperatures at home in Germany but Parker had been acclimatising over the last fortnight. She had been practising at nearby Al Badia Golf Club where her cousin Matthew Parker is the club professional.
"I love Dubai and I love the course and yeah, I got off to a great start. That's what I struggled with last year. I always struggled the first round and was always a few shots behind and now I'm absolutely delighted that I gave myself a good chance," she said.
Russian Maria Verchenova, battling to save her tour card this year, was second, a stroke behind Parker.
American Michelle Wie signed for a one-under 71 after an eventful round that included three birdies, a bogey, an eagle at the par-five third hole and a triple bogey at the par-four eighth.
Wie got into trouble on the eighth, which she played as her 17th hole, after hitting her driver left into a sandy area by a tree and took an unplayable. After she dropped, the ball plugged in the sand and she hit a 52 degree wedge out, followed by a pitching wedge left of the green but didn't make it up‑and‑down.
"I'm just happy to be done," said the 21-year-old Hawaiian. "I thought that I played pretty good, hopefully make a couple more putts out there tomorrow and not have a seven on the card."
In-Kyung Kim's defence of the tournament also started with a one-under 71.
Laura Davies struggled in her battle with Lee-Anne Pace for the 2010 Henderson Money List.
Davies was tied for 58th after a three over 75 and blamed a lack of sleep after receiving a late night phone call.
"We felt a bit rough yesterday; I didn't play particularly well, and so I was hoping for a good night's sleep. And then get a phone call at one o'clock this morning and unfortunately could not go back to sleep," she said.
"You do not like to make excuses, but from the word go, we were in trouble here. And did really well to shoot level on the front, and then made a ridiculous double bogey on 10 and then it was a real struggle. And to be honest, 3‑over is not a bad effort."
Pace opened with a one-over 73 and said: "A lot of putts were short or missing the holes. I hit 13 greens which was okay, but I didn't hit anything really close except for 16. The rest was just some bad decision making; too many bogeys unfortunately. I think I played okay and I've been working on a couple of things with my swing so it's natural on the first day to struggle a bit. I'm looking forward to going low tomorrow and hopefully the putts will drop."
Play resumes tomorrow at 7.10am. After Thursday's second round the field will be cut to the leading 50 players and those tied.