Park holds of Gal and Creamer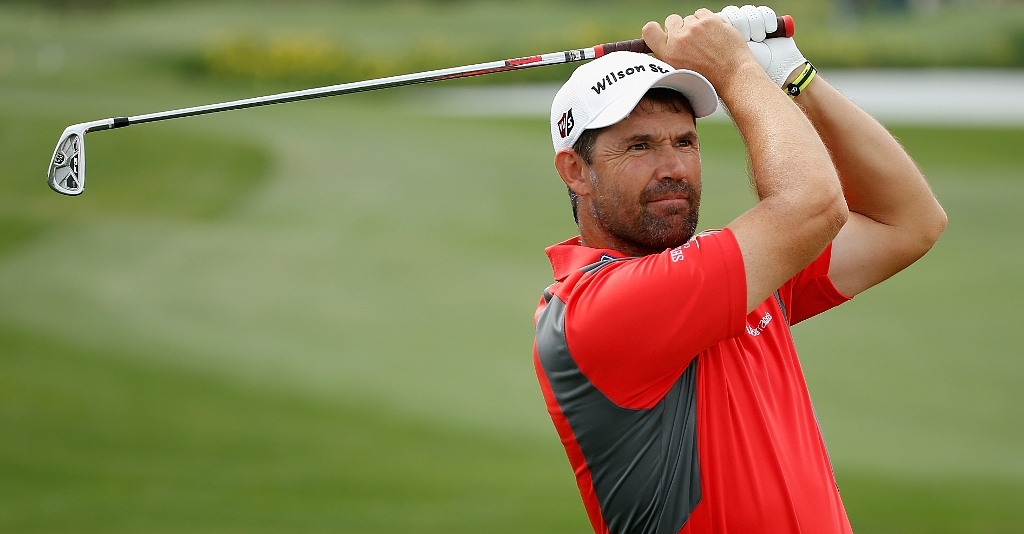 Hee Young Park has held off Sandra Gal and Paula Creamer to win the LPGA Tour's year-ending CME Group Titleholders
Hee Young Park held off late charges by German Sandra Gal and American Paula Creamer on Sunday to win the LPGA Tour's season-ending CME Group Titleholders at Grand Cypress Resort in Florida.
The 24-year-old South Korean fired a 2-under 69 to finish at 9-under-par and win by two shots from Gal and Creamer.
On a day of see-sawing fortunes for the bulk of the field, Park kept her game together to earn her first LPGA Tour victory and a hefty $500,000 first-prize check in this elite, limited-field event as she followed up a lone bogey on the fourth hole with birdies on three of her next four holes before closing off her round with 10 straight pars.
"It was difficult on the greens with tough pin positions today," said Park, 24.
"I felt the pressure. I tried hard. I always felt I could win, so today I know that dreams come true."
Although this is Park's first victory on the LPGA Tour, she was hardly an unknown entity.
She has won six KLPGA Tour titles and has finished second on the LPGA Tour twice, on both occasions in 2009 when she won the Honda LPGA Thailand and the Mizuno Classic.
In addition she had made 18 of 20 cuts coming into this week's 2011 season-ending event.
Creamer, unusually, was unable to record a single victory this year, but consistency has been key for the 'Pink Panther'. She recorded nine top-10 finishes this season, ending in the top-5 an impressive five times.
"It's definitely been a year of almost there but not quite," said Creamer. "But looking back at it, in these last couple of tournaments I definitely played a lot better."
"My attitude on the golf course this year was 100 times better than I believe it's ever been," said Creamer. "Confidence wise I think that I'm a little bit back, and when you struggle your confidence tends to go away, and these last couple events I've definitely gotten that back."
For Sandra Gal it was a case of so close, but not close enough after her having teed-off on Sunday tied atop the leaderboard with Park.
Her sluggish start and Park's solidity together ended her hopes of a second trip to the winner's circle this season, the young German having prevailed over Jiyai Shin at the Kia Classic earlier this year to claim her maiden LPGA title.
"I had kind of a slow start," said Gal. "I was kind of struggling on the first nine, and I got kind of upset with myself, to be honest.
"Then I made a couple of good birdies and thought I had a good chance on the final three holes to make some more birdies, but a bogey instead cost me.
"But I won this year, and it's always great to (be in contention) in the final round, and I think I hung in there really well today," said Gal.
"Sometimes you're the winner, sometimes you're not. That's just how it goes."
And Yani Tseng?
The World No 1 wasn't able to end the 2011 LPGA season the way she started it – with one of her many victories this year.
But she will, nevertheless, be able to look back on a hugely impressive season
She won seven LPGA titles in a total of 11 worldwide wins that included two majors and finished the year by locking up her second straight Rolex Player of the Year honor, finishing 210 points ahead of American Stacy Lewis.
Tseng also captured her first ever Vare Trophy for lowest scoring average with a 69.66 stroke average, finishing nearly a stroke ahead of Na Yeon Choi who was second with a 70.53 average.
Tseng also claimed the 2011 LPGA Official Money List title with a season-ending total of $2,921,713.00.
She beat the USA's second-placed Cristie Kerr by the huge margin $1,450,734.
It's the first time in Tseng's career that she has won the money title, but she has never finished outside of the top-10 since joining the Tour in 2008.
Maria Hjorth, who won the season-ending LPGA Tour Championship last year at Grand Cypress, shot a 4-under 68 on Sunday to finish in ninth place at 1-under-par.