Panuphol widens the gap in Malaysia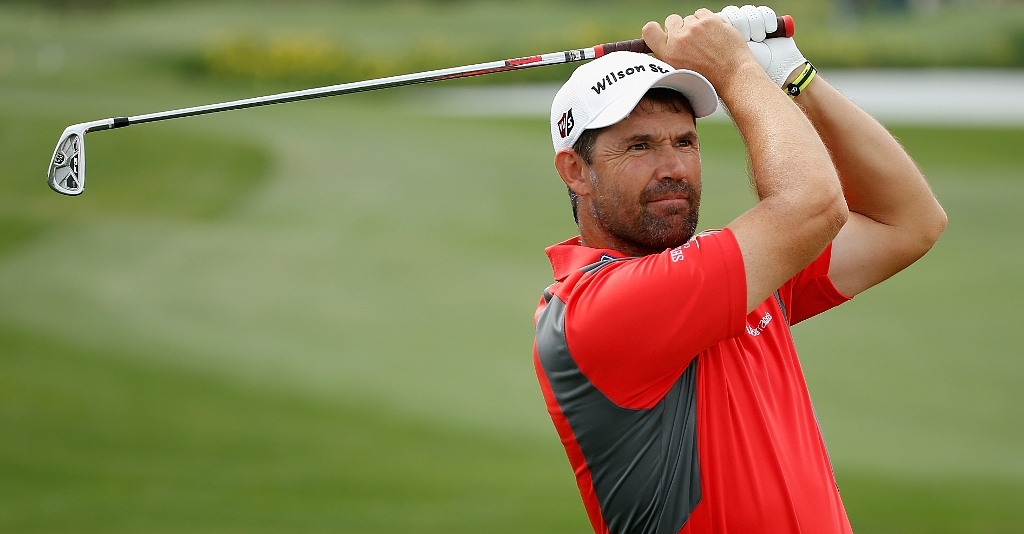 Panuphol Pittayarat used a hot putter to open up a two-shot lead after Friday's third round of the Selangor Masters.
Thailand's rising star Panuphol Pittayarat used a hot putter to open up a two-shot lead after Friday's third round of the Asian Tour's Worldwide Holdings Selangor Masters.
Panuphol, 18, needed only 24 putts on a sun-baked Kota Permai Golf and Country Club en route to an impressive five-under-par 67 to stay clear of 2007 Selangor Masters champion Antonio Lascuna of the Philippines who had made up ground on the leader with a flawless 66.
Australian Adam Groom (66) and Finland's Joonas Granberg (70), who posted a course record 62 in the opening round, were a further two strokes back in tie for third place..
Malaysia's Siva Chandhran also climbed up the leaderboard with a solid 67 and shared fifth place, five behind the leader, with fellow countryman Nicholas Fung, Thai veteran Thaworn Wiratchant, Australian Kieran Pratt and Bangladeshi Siddikur.
But the story of the day once more belonged to Thai teen Panuphol, the young overnight leader showing maturity beyond his young years as he widenedthe gap between himself and his pursuers.
With his father Chinnawat on caddying duty, he sizzled on the greens, holing his seventh birdie of the day at the last hole from 25 feet to lead on 13-under-par 203.
I was putting great. My putter has been on fire the past two days. The putt on 18? I didn't see that coming. It was a no-thought putt. You could see I just pressed and putted. Luckily it rolled into the hole," said Panuphol, who is nicknamed 'Coconut' by his parents.
The young Thai, who turned professional as a 14 year old because he wasn't enjoying school, credited his father's influence for his impressive display thus far.
"He's good with lines and he helps me think a lot out there. It's a big help. He's one of the best and I want to give him this (win)," said Panuphol.
"It would change my life. I've struggled at beginning of the season but I had a big week last week, practiced hard and it is paying off.
"Today was a big difference. This is my best ever third round. Normally after two good rounds, I would push myself to get up (the leaderboard) but today, I just went out there and told myself I'm going to play on my own, stick to my routine. Whatever happens tomorrow, I'll just take it in my stride."
Lascuna, who is 22 years older than Panuphol, enjoyed a chip-in birdie from 20 yards on the fourth hole and nailed a monster 75-foot birdie putt on the 13th hole to give himself a chance of a maiden Asian Tour victory with his 205 total. When he won the Selangor title four years ago, it was a local Malaysian event. Now it is an Asian Tour event.
"I've won this tournament before, so I feel good vibes playing in Malaysia. I haven't won any title on the Asian Tour and I'm going to go out there to try and win tomorrow," said Lascuna.
TOP 10 LEADERBOARD
203 – Panuphol Pittayarat (Tha) 71-65-67.
205 – Antonio Lascuna (Phi) 70-69-66.
207 – Adam Groom (Aus) 68-73-66, Joonas Granberg (Fin) 62-75-70.
208 – S. Siva Chandhran (Mas) 72-69-67, Nicholas Fung (Mas) 72-70-66, Kieran Pratt (Aus) 70-70-68, Thaworn Wiratchant (Tha) 71-68-69, Siddikur (Ban) 68-70-70.
209 – Ross Bain (Sco) 70-71-68, Rashid Khan (Ind) 69-71-69, Tjaart Van Der Walt (Rsa) 65-74-70, Chang Tse-Peng (Tpe) 72-66-71, Marcus Both (Aus) 70-67-72, Panuwat Muenlek (Tha) 68-69-72.