Pampling: the invisible champion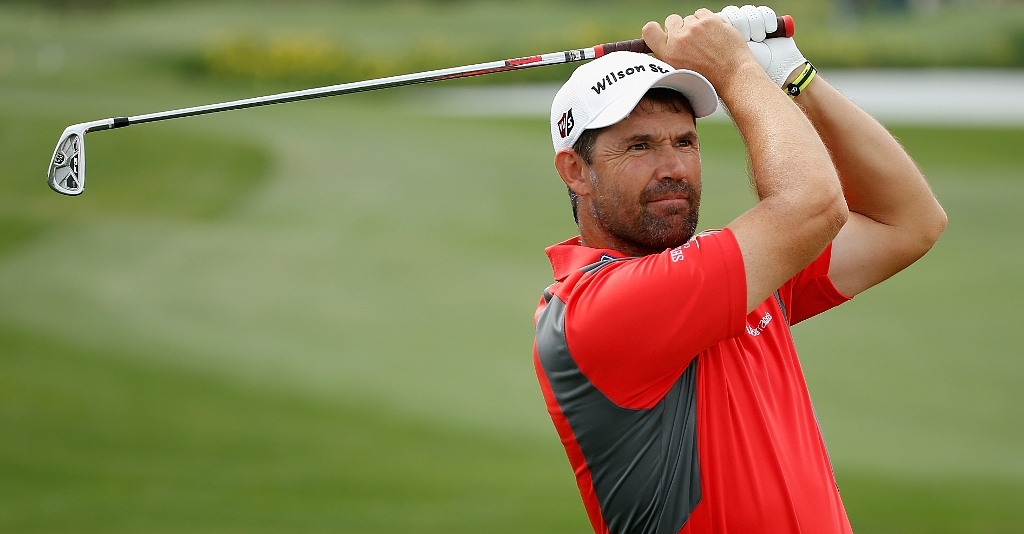 Rod Pampling's return home as the Australian Masters' champion has been seriously over-shadowed by Tiger Woods.
Rod Pampling's return to his native land as the reigning Australian Masters' champion has been seriously over-shadowed by the first visit 'Down Under' by Tiger Wood's in 11 years.
Pampling, who plays most of his golf on the US PGA Tour, has been very much the invisible man in the week leading up to Thursday's tee-off at Melbourne Kingston Heath.
But the 40-year-old is not complaining about the way the Australian media have ignored him.
Indeed, having played in many tournaments in the US with the World Number One in the field, he was fully expecting it.
Furthermore, becuse it has take a lot of pressure off him, it has left feeling a lot more more comfortable than he would have been as he prepared to defend the title he won at Huntingdale last year on the third extra hole of a dramatic play-off against fellow Australian Marcus Fraser.
Said Pampling during a media conference on Tuesday:
"I had a joke with him (Tiger) at the start of the year – 'it took me 10 years to win in Australia and now I'm not going to get any press because you're playing, I told him.
"We had a bit of a laugh at that, but it doesn't matter what tournament you go to. If you're the defending champion and Tiger's in the field, certainly the attention is taken away."
"I was expecting the media hype to be taken away, it's nothing new and every week in the States it happens … but, it's (the 2008 Masters title) on paper so he can't take it away."
It suits the understated Pampling to be left to go about his business with a minimum of fuss, but at the same time he is ready for the spotlight that will now doubt come with the fact that he has been paired with Woods for the first two rounds. Fellow Aussie Craig Parry is the third member of the group.
"That's part of it, Tiger is the best player in the world and you want to see what he does although I've learned over the year to try to not watch what he's doing on the golf course because it does distract you from what you're doing," Pampling said.
"I hope to play with him every day, because if I do I'll know I'm playing pretty good (at the weekend) because you and I know that he's going to be right up there (with the front-runners)."
Pampling hasn't played the 'Heath' since the course was the stage for Aaron Baddeley second-successive Australian Open title in 2000.
If Pampling is to repeat Baddeley's feat and go back-to-back, he'll need to master a layout that's hard and fast and with wind being forcast, is expected to become even more harder and faster in heatwave conditions.
"That's when it's at its best – you have to be precise with your iron shots and your tee shots," he said.
"It won't be 'whack it on the green and have it spin and stop near the hole'; you have to be very exacting as to where you hit the ball."
"There will be a lot of pins you can't got for and that's obviously what we'll be doing this afternoon and tomorrow, working out where the pins are and where to hit the golf ball so that we've got a putt every time."
"That's where you can come undone around here; getting in the wrong spot – you can make a double (bogey) extremely fast and that's something that we have to be very careful of."
Asked what it would mean to win a Masters with Woods in the field, Pampling said: "It's a great honour to be the defending champion of the Masters, anyway. No-one can take that away but, going by field strength, yes, if Tiger's in the field it would make it a little bit more special."
"To make it two in a row is something that I'm definitely aiming for."
Pampling said his 2009 had been solid rather than spectacular, but that his game was in good shape coming off top-10 finishes in Germany and at the Turning Stone Resort Championship in his most outings ahead of last week's HSBC Champions event in Shanghai.
"Everything's solid, it's just been a little stretched and little things haven't quite gone right but the game is there, definitely," he said.
"If we just get a little bit of luck, some good feelings coming back to defend the title, we're going to be right there."
"My game is good enough to win, definitely."