PADRAIG STUNNED BY LATEST TRIUMPH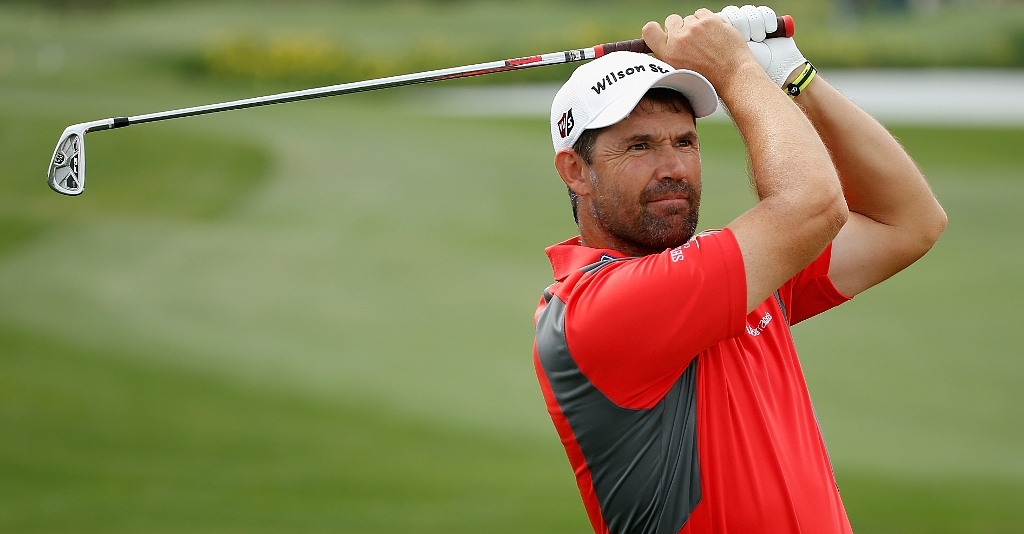 Padraig Harrington is still coming to terms with winning back-to-back majors, says our man in Michigan Simon Lewis.
Newly crowned US PGA champion Padraig Harrington was on Monday morning coming to terms with the fact he had achieved something his heroes could not – win back-to-back majors in the same year.
Three weeks on from his four-shot victory at Royal Birkdale to record back-to-back Open Championship wins, Harrington was toasting his success in becoming the first European since Scotland's Tommy Armour in 1930 to win the PGA Championship.
His two-shot win over Sergio Garcia of Spain and America's Ben Curtis at Oakland Hills last night made him the first European to win not just the Open and PGA Championships in the same year, but to win any majors consecutively in the same year.
That is something his multi-major-winning Euro heroes of the 1980s such as Seve Ballesteros, Jose Maria Olazabal, Sandy Lyle and Nick Faldo never managed.
"Obviously things like that will take time to sink in," Harrington said. "At the moment, I'm just enjoying the PGA win for the PGA win.
THE HARRINGTON FACTFILE
1971: August 31 – Born Dublin, Ireland.
1987: Becomes Irish boy international.
1991: Makes Walker Cup debut.
1993: Earns second Walker Cup cap.
1995: Becomes Irish amateur champion.
Wins third Walker Cup cap.
Turns professional.
1996: Wins Spanish Open, the ninth event of his European Tour rookie season.
Finishes 11th on Order of Merit.
1997: Wins World Cup with Paul McGinley.
1999: Makes Ryder Cup debut after finishing second in last two qualifying events.
2002: Misses out on Open play-off by bogeying final hole.
Wins second Ryder Cup cap
Wins Dunhill Links a week later.
Beats Tiger Woods to win Target Challenge in America.
2004: Collects third Ryder Cup cap.
2005: Misses Open after death of father.
Records two wins in America.
2006: Makes fourth Ryder Cup appearance.
Wins European Order of Merit.
Bogeys last three holes to lose US Open by two.
2007: Comes from six back to win Open in play-off against Sergio Garcia.
2008: Overcomes wrist injury to win Open again, becoming the first European to make a successful defence of The Open since James Braid in 1906.
Wins the US PGA title, becoming the first European to win that major for 78 years.
"I really do like the fact that no other European has won two Majors consecutively, though, because obviously I hold a lot of European players who I grew up watching in high esteem.
"To believe that I achieved something that they hadn't is very special."
Harrington had gone into last month's Open struggling with a wrist injury and won by four strokes from Ian Poulter with a dominant back nine in the final round.
He had come into the US PGA in Detroit feeling drained by his Royal Birkdale experience just three weeks previously and even at the halfway stage on Friday night had virtually dismissed his chances of victory, citing mental fatigue after a second-round 74 had left him at five over par for the tournament, six shots back on halfway leader JB Holmes.
Two consecutive rounds of 66 followed and Harrington was asked how he would perform if he came into a major championship feeling 100% fit and on top of his game.
"No, no, no, it doesn't work like that," Harrington said with a laugh.
"I actually struggle with things that are comfortable. It's something that I work with, with (sports psychologist) Bob Rotella. I'm better off; I definitely have a little bit of, I want to be fighting it.
"And that's why I have done well when things like this week when I'm not quite on my game. I've won many a tournament where I felt I wasn't swinging as well as I could; and performed poorly sometimes when I felt I was swinging well.
"So I'm a bit, a little bit of a contrast like that. But I'm getting better. As I said at The Open Championship, I did it when I felt good about my game, and that was important to me."
Harrington explained how he had turned things around since that low moment on Friday night.
"It's a fascinating thing this week that I definitely didn't have my golf swing," he said.
"My co-ordination was out all week. On Thursday and Friday I couldn't get to the clubhouse quick enough. My game was going downhill very quickly out on the golf course.
"When I went back and had a look at it, and had a discussion with my trainer at home; it was possible that I was dehydrated. And that's what caused the lack of co-ordination.
"So it gave me something to focus on. I focused on Friday evening and Saturday, and all through Saturday and Sunday in rehydrating myself. And at least whether that was the cause or not, whether it was it might have been tiredness, as well.
"But at least I had something tangible that I could actually pin it on and try and put some effort into it and give me the belief that if I can get my hydration right, basically my co-ordination would come back. And whether it was the answer or not, it certainly helped me focus on something, and that was the important part of it."
THE HARRINGTON FACTFILE