Padraig ready to win again?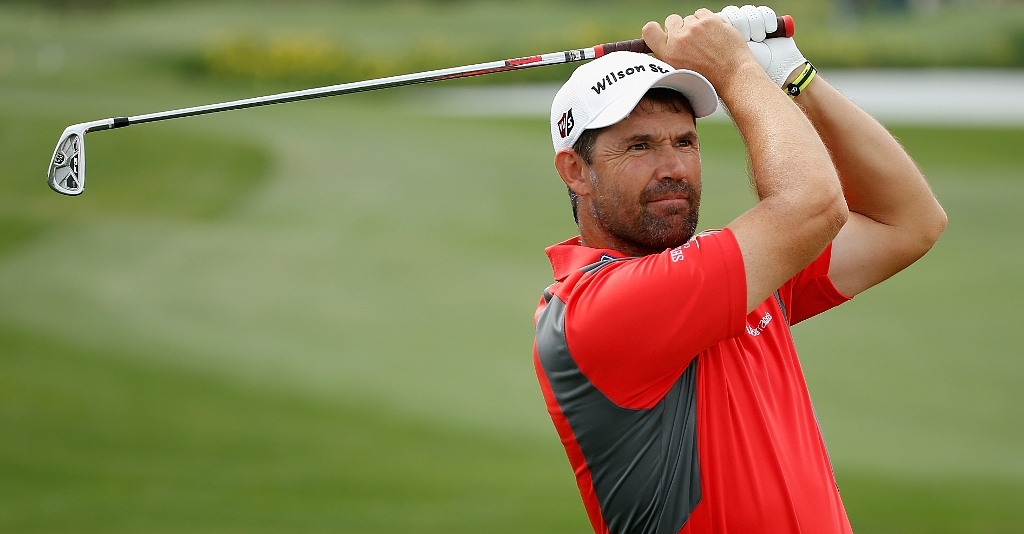 After last week's exhausting US Open at unforgiving Olympic Club, you would expect most of the PGA Tour's big guns to have taken this week off.
And this especially as getting to Thursday tee-off in this week's Travelers Championship at TPC River Highlands will have meant making a tiring trans-American hop from San Francisco to Cromwell in Connecticut.
But that's not the case – partly, perhaps, because the Travelers Championship transport-wise organisers shrewdly arranged a convenient charter flight for those wanting to play in both tournaments.
Indeed some of America's very best will be playing at TPC River Highlands, including the newly-crowned US Open champion himself, Webb Simpson, who now, at World No 5, will be the highest ranked player in the field.
Also in the field is this year's Masters champion Bubba Watson, the World No 6, Matt Kuchar, the world No 7 and Hunter Mahan, the World No 10 and the winner of this tournament in 2007.
Padraig Harrington has tumbled down to World No 75 since winning his two British Opens and lone PGA Championship some three and four years ago, but after rekindling much of his spark at last week's US Open where he finished joint 4th, just two strokes behind Simpson, the back-in-form Irish icon would well lead the European charge this week in a tournament in which he finished in a tie for 5th in 2010.
This especially so if he can tighten up his control when hitting his approach shots to the greens.
Right now he ranks a lowly 68th in the greens hit statistic on the PGA Tour, but he might well be encouraged to find some of his old form with his irons on this week's short, 6,841 yard course that last year, with an average score of 68.567, rated the easiest of the 16 par-70 courses played on the Tour.
Compared to the brutal track set up by the USGA at the Olympic Club last week, TPC River Highlands will seem like a golfer's paradise with birdies and eagles aplenty on its easy-to-hit fairways and greens.
In stark contrast to Olympic Club where not even the winner finished under par, it's no coincidence that all of the last 18 winners of the Travelers have completed their 72 holes in double digits under par with Patrick Cantley last year setting a course record and a lowest Tour-round-of-the-year 10-under 60 in the second round.
And it should help that the Golfweawther.com forecast for the tournament is for light winds of no more than 8mph for most of the week – they could pick up a little to 13mph on Sunday afternoon – and for there to be no rain except for a 30% chance of some light showers on Friday afternoon.
Of course the other European best-placed to win is the tournament's defending champion Fredrik Jacobson.
The US-based Swede made just one bogey in winning at River Highlands last year, despite missing 20 greens during the week.
He also figured prominently on last week's US Open leaderboard until he stumbled in the final round with a 75 to finish in a tie for 15th – four places better than his 19th at the Masters. Watch him.
In the meantime one of the American contenders golf wise US observers see as a possible winner is the lanky Kuchar, this year's Players Champion.
He hasn't played in this tournament since 2008, but the solid and consistent golf he has produced all of this year, his tie for 27th place at the US Open and the fact that it increased the number of straight cuts he has made in a row to an impressive 20 all point to the fact that he could currently be ready to start winning again.
So could fellow American Ryan Moore, notably as this former amateur star has averaged a highly impressive 66.17 in his last 12 rounds here at River Highlands and has twice been the runner-up.
Mahan, along with Simpson, Watson and Kuchar, one of the nine 2012 PGA Tour winners in this week's field, is another of the American 2012 Ryder Cup contenders worth keeping and eye on – and not only because he currently ranks among the World's Top 10.
He has won here (in 2007) and knows the course and, at No 6 in this year's Tour stats, he currently ranks high in green hit, a fact that will help make birdies easier to accumulate in a tournament where the winner will have to shoot low.
Simpson and Watson, the two latest major winners among the dozen in this week's field, cannot of course, be discarded as potential Travelers champions.
Simpson may very likely be suffering some post US Open mental exhaustion and while nobody is discarding him altogether as a possible contender, not too many people expect him to win.
Not so Watson.
With his great length off the tees on this week's easy-to-hit fairways and greens, the reigning Masters champion and winner of the Travelers in 2010 shouldn't find birdies and eagles too difficult to gather.
After taking more than a month off after his Augusta National triumph, he's looked decidedly rusty and missed the cuts at both The Memorial and last week's US Open, but the wake up call those two tournaments should have given him may just have helped set him up to play some competitive golf again this week.
For an outsider who is not quite an outsider after his heroics at the Olympic Club last week where he tied for second with Northern Ireland's 2010 US Open Champion Graeme McDowell, look to Michael Thompson this week.
An above average putter, Thompson finished alone in fourth place here last year with a closing nine-birdie 62 and after book ending his US Open bid with a 66 and 67, he certainly seems to have the form to make another good fight of it here at TPC River Highlands.