PADRAIG FINDING IT HARD TO STAY HOME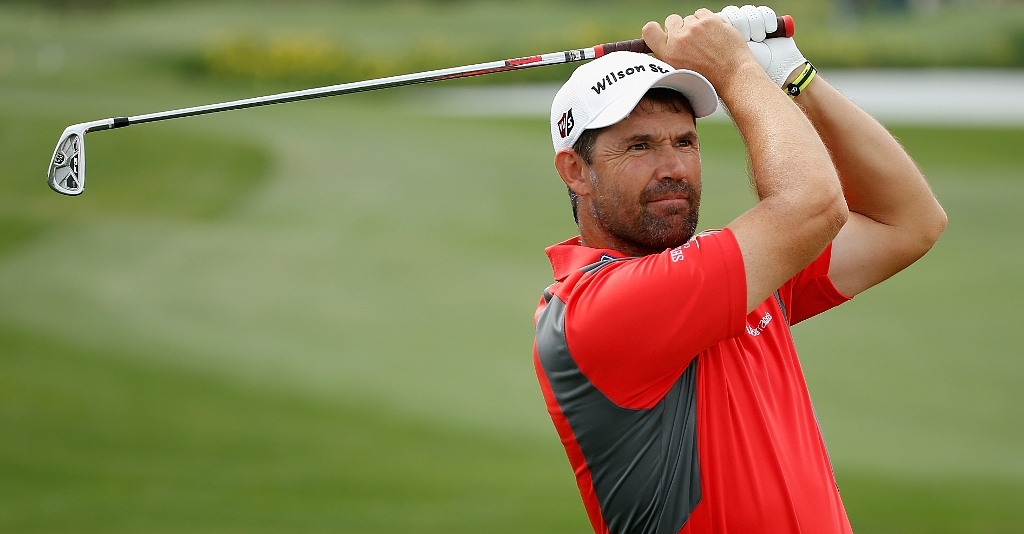 He has a three-year-old son and another child due in December, but Padraig Harrington finds it hard to stay at home.
He has a three-year-old son and another child due in December, but Padraig Harrington finds it hard to stay at home.
It is not that the newly-crowned Irish Open champion is not a devoted father and husband, rather that he simply cannot say no when it comes to a tempting tournament.
Speaking before ending Ireland's 25-year wait for a home winner of their national open at Adare Manor, Harrington revealed he is having trouble keeping to a restricted schedule of events.
"It's just so hard," the 35-year-old Dubliner said. "There are so many good events.
"I sat down to look at my schedule and I thought 'I'm playing a lot of events this year'.
"I'm thinking about what event I can take off, and I can't find one. Every tournament I'm playing, I want to be there.
"It's incredible how lucky we are as players. We have a lot of good events around the world, events you don't want to miss out on.
"It's actually the toughest thing for a pro now because there are so many events. It's definitely an issue for me how many I'm playing and it's something that I probably need to address.
"I could get up to 32 events this year, when realistically you want to be around the mid 20s."
Harrington played 20 official European Tour events last season, but also eight on the US Tour, the Dunlop Phoenix event in Japan – which he won – and the Ryder Cup at the K Club, just outside his native Dublin.
There was also the World Cup in Barbados in December and Tiger Woods' invitational event in California the following week.
With so many events to choose from, last week's Irish Open suffered from a weaker field than usual, with most of Europe's elite either taking a week off ahead of the PGA Championship at Wentworth, or remaining in America following the Players Championship at Sawgrass.
"I'd like to be playing every week, and twice a week if I could, that would be a good move," Harrington added.
"But there's a lot of good events. When you throw in events in Asia and other places like that we're in a great position in golf. There's a lot of good golf events and a lot of good competition out there to get players to play every week."
***
Five-time Open champion Peter Thomson has led the tributes to Norman Von Nida, who has died at the age of 93.
The Von, as he was affectionately known, died in his sleep on Sunday at a retirement village on Queensland's Gold Coast where he and his wife, Elva, had been living.
"It's a sad day but inevitable," Thomson told the Sydney Morning Herald.
"He was the pathfinder, the first Australian golfer to make money out of playing golf rather than being a club professional."
PGA Tour of Australasia chairman Peter Senior said: "Every professional golfer in Australia has benefited from the contribution Norman has made to the professional game here."
Von Nida had a chance to win the British Open in 1947, when he shared the lead with Fred Daly, Arthur Lees and Henry Cotton with 18 holes to play at Hoylake. He shot 76 to finish tied sixth and a year later finished third to Cotton at Muirfield.