Padraig eyes FedEx Cup jackpot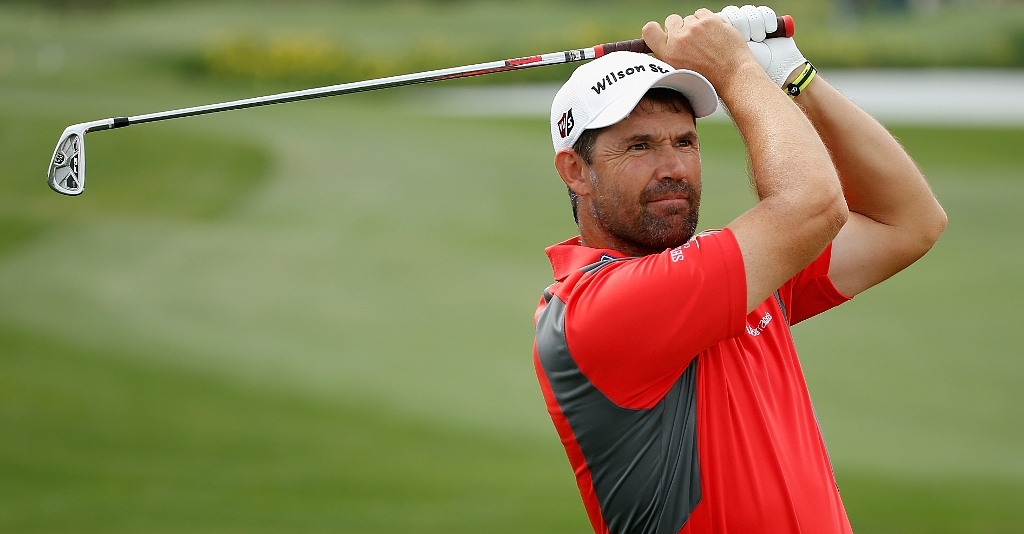 Padraig Harrington could complete a dramatic and hugely profitable turnaround if he wins in Atlanta this week.
The opportunity to turn a disappointing season into a great year will be all the motivation Padraig Harrington needs as he bids to leapfrog Tiger Woods on the way to season-ending FedEx Cup riches in America this week.
Three-time major winner Harrington heads into the Tour Championship at East Lake Golf Club in Atlanta, Georgia, having vaulted to sixth place in the FedEx Cup standings with five top-10 finishes in his last five starts.
All each of the top five above him in the standings, led by world number one Woods, need to do is win the USD1.35million tournament to be guaranteed the winner of the FedEx Cup and with it a USD10m bonus.
Harrington, meanwhile, must win and hope Woods finishes third or worse. But after such a poor start to 2009 as he sought to implement swing changes in the wake of his Open and US PGA victories last year, the Irishman said he was just looking for a victory to round off his end-of-year rebound.
"Obviously I could turn around a year, really, this week," said Harrington, who missed six halfway cuts in his first 13 US starts this year.
"The last couple of weeks have been good. I've been pushing for a win, and obviously this would be a big week to get that win.
"We've turned what was less than an average year up until, say, August into a great year."
Harrington, 38, is the only man in the 30-player field to have recorded a top-10 finish in each of the three FedEx Cup play-off events, yet Woods won the most recent in dominant fashion – his eight-stroke victory at the BMW Championship handing the American a sixth title of the year.
Despite not winning a major for only the third season in a 13-year professional career, Woods said those victories in his first campaign back from an eight-month absence due to reconstructive knee surgery were a testament to his consistency.
"Major championships are the biggest events, and unfortunately I didn't win any of the four," Woods said.
"But as far as the season, it's certainly been one of my most consistent seasons I've ever had.
"To have this many high finishes, I think it's pretty good.
"I think excluding a match play event, if you just do stroke play events, two of them outside the top 10, and one of them I was in 11th, I think that's a pretty good season."
Woods, 33, also maintained that while his victories – at Bay Hill, Muirfield Village, Congressional, Warwick Hills and Firestone Country Club – may not have been majors they were still significant in terms of the tests offered by both the course and the opposition.
"I think that if you look at this year, I've won on some pretty good golf courses against I think some pretty good fields, and that's something that I've always been proud of.
"Obviously not winning a major, those are the best fields that we get, but outside of that, most of my victories came at some of the more difficult golf courses and more of the top players played in some of the tournaments I played in."
Woods, who won at East Lake in 2007 and was second in both 2004 and 2005, is followed immediately in the points standings by fellow Americans Steve Stricker, Jim Furyk, Zach Johnson and Heath Slocum.
Luke Donald of England is the only other European in the field besides Harrington while this year's major winners Angel Cabrera of Argentina, Americans Lucas Glover and Stewart Cink and YE Yang of South Korea also made the top 30.
Last year's Tour Championship winner Camilo Villegas did not make it and neither did Vijay Singh, who was last year's overall FedEx Cup champion.
Furyk, third in the standings, and Johnson, fourth, have runner-up finishes in this tournament, in 2006 and 2007 respectively, with former Masters champion Johnson having set a course-record 60 in 2007.
That 10-under-par round was carded in soggy conditions during a week hampered by heavy rain and the players will tee off on Thursday after a week of torrential rain caused flooding in and around Atlanta, more than 11 inches of rainfall landing on East Lake.