Pace wins play-off for title No 5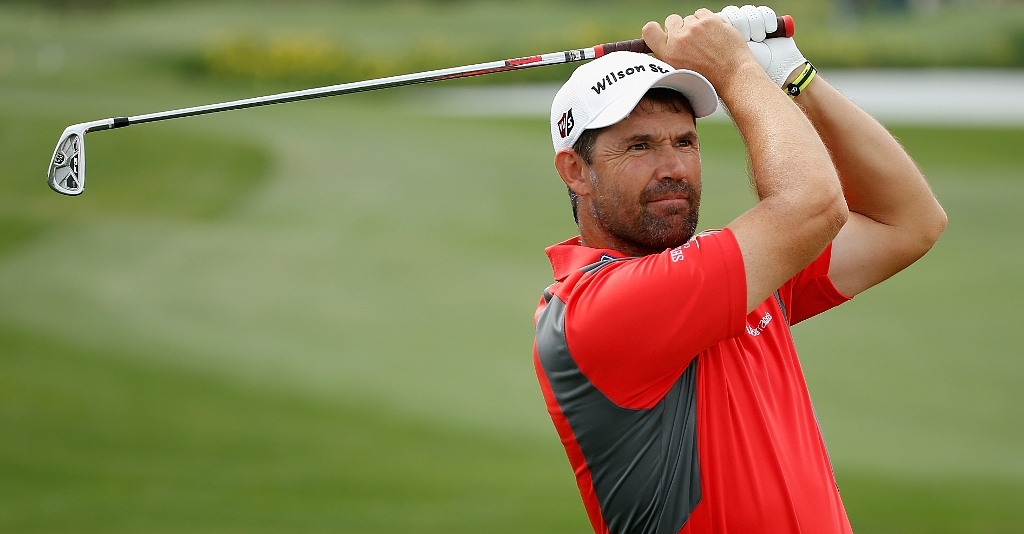 Lee-Anne Pace has clinched a four-way sudden death play-off to win the Suzhou Taihu Ladies Open in China.
Just a week after winning the Sanya Ladies Open, 2010 standout Lee-Anne Pace has won a four-way sudden death play-off at the Suzhou Taihu Ladies Open to claim her second Ladies European Tour title in China in success weekends.
The 29-year-old South African, her country's most successful women professional since the hey days of Sally Little, came from six shots back on Sunday, firing a final round 68 to force the tie-breaker with Christel Boeljon, Hannah Jun and Julieta Granada.
The Mossel Bay star defeated Boeljon and Jun on the second extra hole to claim her fifth title in five months on the Ladies European Tour and stengthen her position at the head of the Tour's money list.
The four players all finished tied on five-under-par 211 after three rounds of gthis 54-hole event at Suzhou Taihu International Golf Course in Suzhou, in China's Jiangsu Province.
Dutch contender Dewi Claire Schreefel, who held a one stroke lead overnight, carded a disappointing 75 and dropped into a share of fifth with Becky Brewerton and Rebecca Coakley, one stroke behind.
Pace had an eagle putt to win outright at the first extra hole: the par-five 18th – but three-putted for a par to tie with Boeljon and Jun.
Boeljon, meanwhile, missed a winning chance herself at this hole when her birdie putt from three feet slipped agonisingly past.
Jun also missed a chancve here, though from further out, and Granada was eliminated after scoring a bogey.
But at the next, Pace hit a monster drive ,splitting the fairway, and again hit a brave three-wood shot over two bunkers onto the green.
After both of the other players missed their birdie putts, Pace was not going to waste a second opportunity and two-putted for birdie to secure the victory.
"This time I'm a little overwhelmed to be honest," said Pace, who has now won in Switzerland, Wales, Finland and China – twice.
"I actually feel like I stole it today.
"After nine holes I looked at the leaderboard and saw that the leaders were dropping shots.
"I was level par at that stage and knew that if I could make five or six birdies that I would have a pretty good chance to be up there, so that was the goal, and then I had four holes left and my caddie said, 'Come on: with four in a row and you're going to be up there and I birdied three out of four, so that proved to be pretty good."
Pace won €30,000 and has extended her lead in the LET's 2010 Henderson Money List (order of merit).
Earlier in the week, she had embraced Chinese culture by eating a local delicacy, known as 'hairy crab' and according to the Chinese media there is a well known saying in China: "The first one to eat crab is the bravest." Pace admitted, "Fortune definitely favoured me. The last shot I hit wasn't a great shot but luckily it carried onto the green and gave me two putts to win."
She said that her previous experience of winning had helped.
"I think it was important to get my first win, to push that through, because last year I was close to winning a few times. After that first victory, winning became a lot easier because I'd done it before and I knew what it felt like so I could handle the nerves a lot better.
"At the same time my swing is at the point where I can shape the ball and I'm making a lot more birdies than last year. Of course if you're making a lot of birdies and not making many mistakes, you're always going to be up there."
Now brimming with confidence, she hopes to make it a hat-trick of titles in Asia when she heads to next week's Korean Ladies Masters, taking place from November 5-7 at Haevichi Hotel and Resort on Jeju Island.
"I'm going to try and do the same thing: fairways, greens and see what it brings," she said.
She will be joined in the field by the No.2 ranked LET player, Laura Davies of England.