Pace set in Wales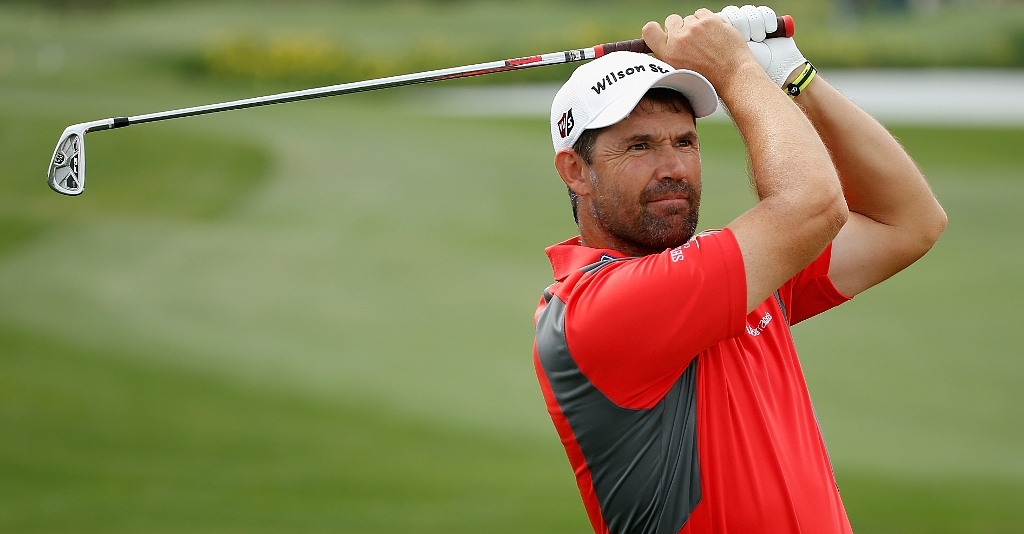 Lee-Anne Pace of South Africa produced a 67 to lead by two shots after the third round of the S4C Wales Ladies Championship.
Lee-Anne Pace of South Africa produced a five under par 67 to lead by two shots after the third round of the S4C Wales Ladies Championship of Europe at Conwy Golf Club.
Pace's third round gave her a four under par total, with Christel Boeljon of the Netherlands two shots back in second after a 71.
England's Melissa Reid and the halfway leader Carin Koch of Sweden share third at one-over par, with the reigning champion Karen Stupples from England a shot further back in fifth.
Pace finished the day with a smile on her face. The Deutsche Bank Ladies Swiss Open champion bogeyed the fifth and birdied the ninth for an even par outward total of 35, but stormed home in five-under 32, after three birdies and an eagle, at the par-five 14th.
"My back nine was just awesome," said the 29-year-old, who comes from the same golf club as the Open champion Louis Oosthuizen, Mossel Bay in the Western Cape.
"I chipped in for eagle, made a couple of birdies I didn't expect, like on 17, so it all just came together. The weather was definitely better, which makes this golf course a lot easier. The first day was really tough but the putts fell and the chips went in today, so I guess when it goes in, it goes in!"
Boeljon will be chasing her first individual title on the Ladies European Tour, having won the 2009 Comunitat Valenciana European Nations Cup as part of a team representing the Netherlands.
She bagged three birdies and two bogeys on a sunny day at the famous links. "The sun was out and the wind wasn't blowing that hard so it was great conditions," she said. "Every day is a new day and you try to do your best."
Stupples was still determined to retain the crown she won at Royal St. David's, despite being six shots off the pace after a 71.
"I feel like there's a low number in me. Today I really didn't take advantage of the par fives. I played pretty solid but I threw a few shots away. Tomorrow my goal is not to throw any shots away and take advantage of the par fives and see where that puts me," she said.
The leading Welsh player was Becky Brewerton on three-over but she had two expensive holes. She was unlucky at the eighth with a double bogey and carded a triple bogey on the 14th but birdied the last for a round of 73.
"It was very nearly very good. Two bad shots cost me five in the end so I'm gutted about it," said a tearful Brewerton, from nearby Abergele.
"The eight wasn't so bad, I hit my drive on the right which meant I had to come in over the bunker into the green and it plugged in the face of the bunker and I didn't really have a shot. I had to hit it out backwards or sideways because it was so close to the front. I knew if I tried to get it up towards the pin I probably wasn't going to be able to get it high enough. I tried it and from what my caddie said it very nearly cleared the lip but not quite and it came back in and plugged again. It wasn't so bad that time. I made six there which I couldn't be too unhappy with because I hadn't really hit a bad shot.
"I came back with birdies on nine and ten but then 14, it was the ultimate sin. It's the only place you can't go: right of the fairway, and that's where I was. I over compensated then which was likely to happen with the second one. I put it in the bunker off the tee which made life very hard for myself. I'm disappointed. I don't think I've had any like that this year. It's hard to accept but you've got to."
Becky Morgan from Abergavenny was the next best placed Welsh player on four over after a steady round of 72.
Morgan said: "It was fairly steady and then I made a really good par on 17 and bogey on 18. At the start I didn't putt very well but was hitting it well and then made some good putts on the back nine so overall pretty happy."
Of the remaining Welsh players in the field, 17-year-old Amy Boulden and Sahra Hassan were tied for 48th on 13-over, Jo Pritchard was 15-over and Lydia Hall is 17-over par.
The forecast is for wall-to-wall sunshine for Sunday's final round.