Pace is SA's first European No 1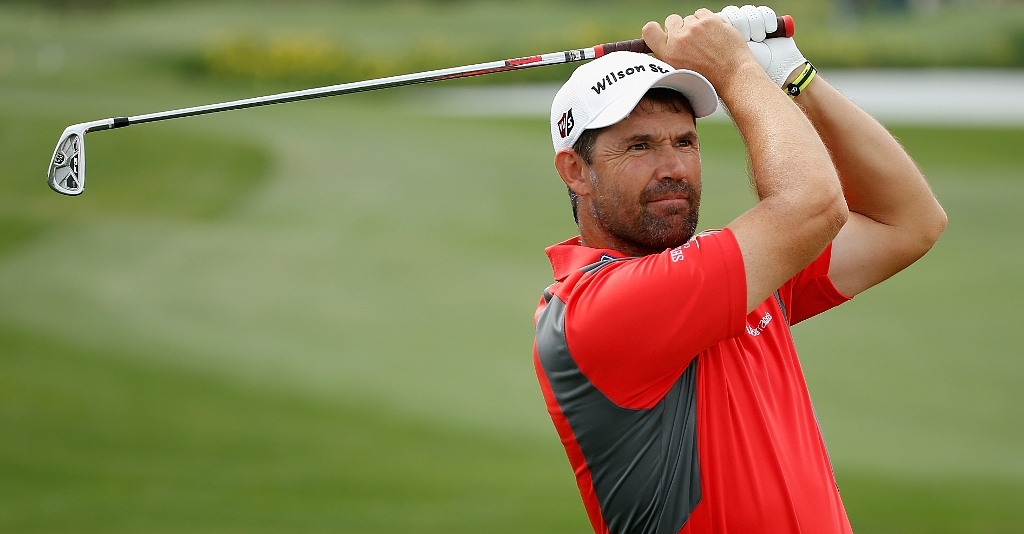 Lee-Anne Pace has became the first South African to be crowned Europe's No.1 women golfer.
Lee-Anne Pace has became the first South African to be crowned as Europe's No.1 women golfer.
This after she held off English veteran Laura Davies In the season-closing Omega Dubai Ladie's Masters on Sunday to win the Ladies European Tour's Henderson Money List, formerly known as the order of merit.
The 29-year-old from Mossel Bay secured the tour's Order of Merit title despite not bringing her A game to Dubai and shooting an 11-over 299 over the Majlis course at the Emirates Golf Club.
Davies, who like Pace, had won five times on this year's Tour, needed to finish in the top two on Sunday to unseat Pace at the top of the money list, but finished in a tie for 19th.
Indeed Davies' challenge was all-but over after a three-over-par 75 on the first day.
Pace was presented with a salver and a bonus of €20,000 by Richard Wilson, Marketing Director from the title sponsor, Henderson Global Investors, at an awards ceremony.
She also received a ten year exemption to the Ladies European Tour after topping the list with season's earnings of €339,517.77 from 25 events.
Her closest challenger, Davies earned €311,573.48 from 17 tournaments to finish second, €27,944 behind Pace on the ranking.
Pace set herself apart from her peers in 2010 with her five tournament victories in five months, from June to October.
Five years after turning professional, she finally broke her duck, winning her first LET event at the Deutsche Bank Ladies Swiss Open.
Once she'd tasted victory, though, she was almost unstoppable and won the S4C Wales Ladies Championship of Europe, the Finnair Masters, the Sanya Ladies Open and the Suzhou Taihu Ladies Open in China.
Few can match Pace's steady rise to fame. She was 110th on the rankings in her rookie season in 2007 and returned to Qualifying School where she placed 25th. The following year's improvement was massive and she finished 64th on the Henderson Money List. She made another huge step in 2009 finishing 21st with four top-10 finishes and she just keeps getting better.
She also won the 2010 Players' Player of the Year Award as voted for by her peers and she said: "It's absolutely amazing. I am very happy. I've got so many messages and I think Facebook is overloading so it's great.
"Five wins is much more than I expected. I really wanted to start off winning in the year, and then to get close to the Henderson Money List in the middle of the year. Doing that just spurred me on a little bit more. To have a different goal in mind and then to do it is an amazing feeling.
"This tops all the wins. A definite highlight was China; coming back from China after winning twice back‑to‑back; that was very important. It was nice to be able to do it when I had to."
Pace received several messages of congratulations including from Gary Player, who said: "I wish she was my daughter. She's a darling, darling girl and I hope that she has got the passion because ladies' golf needs her; in South Africa particularly. It's just an encouraging thing for me."
The Open champion Louis Oosthuisen, who plays at the same golf club as Pace, said: "Lee Anne, very well done. We are all proud of you and rooting for you and again, just great stuff."
Pace has always admired Ernie Els: "I like his swing, it's smooth, and I like his attitude on the golf course and he's got a lot of power."
Els sent a message of congratulations: "Just because the paths of the men's and ladies tours rarely cross, doesn't mean to say that us men folk don't know what's happening on your fairways. It gives me great pleasure to acknowledge your achievements this year and to send big congratulations from South Africa on winning the LET's Henderson Money List and Player of the Year titles. To be acclaimed by your peers is the ultimate compliment and you have thoroughly deserved it."
Pace will now head home to South Africa to spend time with her parents over New Year before a holiday, possibly in Mauritius.
She will focus on winning a Major in 2011. "I want to go and really work hard for a Major. Next year I think I'm very capable of doing it. If I can win five tournaments, I think it's possible to do that."
She added that she plans to start her 2011 campaign in Australia.