Pace edges out Laing at Swiss Open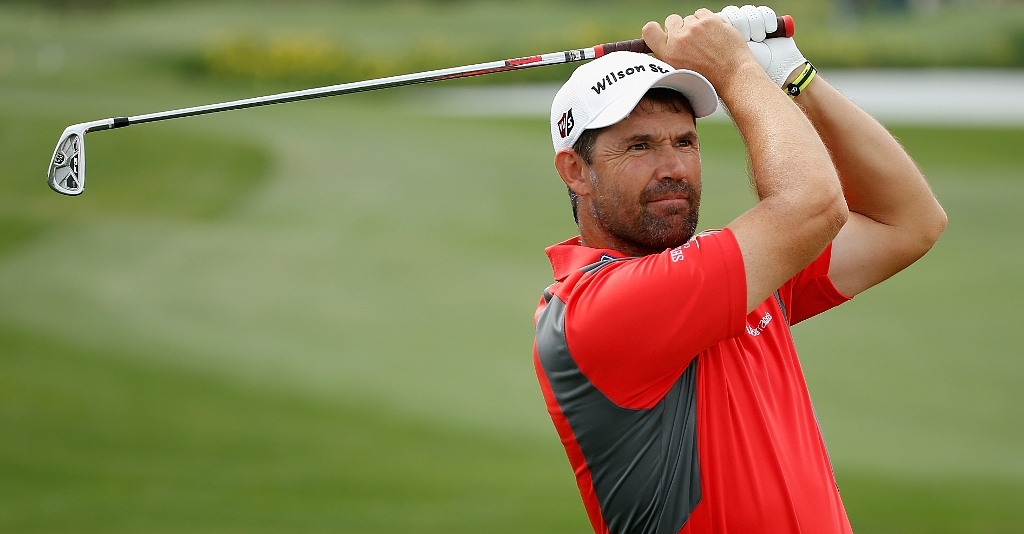 Unheralded South African Lee-Anne Pace has won the Deutsche Bank Ladies Swiss Open.
Unheralded South African Lee-Anne Pace has won the Deutsche Bank Ladies Swiss Open at Golf Gerre Losone.
The 29-year-old from Mossel Bay, who trailed by two shots overnight, won with a 12 under par 204 total after rounds of 69, 67 and 68.
Scotland's Vikki Laing closed with a three under 69 to finish second on 11 under par, with England's Georgina Simpson a stroke back in third.
Pace was delighted by her victory, at the third biggest event on the 2010 Ladies European Tour schedule.
"It's great. I can't stop smiling," she said. "My lips hurt, my cheeks hurt, but it's awesome.
"I won in South Africa but it was a much smaller tournament. This is huge for me. This means everything. I started the week thinking, 'okay, I have to do well this week.' Then after two days, I'm like, 'I have a chance to win,' not trying to think too much. I was hitting the ball well and the putting was good."
The win was the result of changing her putter and swing ahead of the tournament, having worked on her game with golf coach James Petts the previous week in Denmark.
"I changed my swing last week. I worked a bit with my coach to get it back a bit more on plane. It was a bit high so I worked to get it a bit lower and get my hands inside a little bit more. I'm hitting more of a draw and I'm hitting it longer a little bit. I changed my putter which is the main thing," she said.
The fourth year Ladies European Tour player started the day two strokes behind Simpson but made a spectacular start with birdies on the first two holes to tie for the lead with Simpson and Kristie Smith of Australia at ten under par.
Pace moved one ahead of the pack with her birdie at the fifth, but dropped her only shot of the day at the par-four sixth, slipping back into a share of the lead when she hit a poor second shot out to the fairway from some thick rough.
First round leader Smith, in the meantime, dropped out of the lead with three successive bogeys from the sixth, while another Australian, Frances Bondad, grabbed a three way share of the lead with Pace and Simpson after seven holes.
One of four players tied for the lead at the turn, Pace regained the outright lead with another birdie at the par-three 11th, only to be joined one hole later on that number by Laing.
Pace sealed the win with a birdie on the par-five closing hole, after Laing bogeyed the 17th.
Despite chipping in for birdie at the last, Laing settled for second, which was her best finish in two seasons on the Ladies European Tour.
"Overall I'm pretty happy. A 69 is pretty good today. It was windy and tough conditions out there," said Laing. "Lee-Anne must have played awesome as well. Four under is a great score."
Pace earned a winner's cheque for €78,750 as well as a watch courtesy of Omega and moved up from 29th place to second on the 2010 Henderson Money List behind Laura Davies with earnings of €95,843.08 from nine events played this year.
Unheralded South African Lee-Anne Pace shot a final-round 68 to claim her maiden victory on the Ladies European Tour at the Deutsche Bank Ladies Swiss Open on Sunday.
Pace started two shots behind England's Georgina Simpson, but ended up a shot ahead of Scotland's Vikki Laing with Simpson a further stroke back in third.
The 29-year-old from Mossel Bay won with a total of 12 under par 204 after rounds of 69, 67 and 68.
Pace was delighted by her victory, at the third biggest event on the 2010 Ladies European Tour schedule.
"It's great. I can't stop smiling," she said.
"My lips hurt, my cheeks hurt, but it's awesome.
"I won in South Africa but it was a much smaller tournament. This is huge for me."
Despite chipping in for birdie at the last, Laing settled for second, which was her best finish in two seasons on the Ladies European Tour.
"Overall I'm pretty happy. A 69 is pretty good today. It was windy and tough conditions out there," said Laing.
"Lee-Anne must have played awesome as well. Four under is a great score. Obviously I'm a wee bit disappointed to be second but overall I'm happy."