Oz golf set for biggest month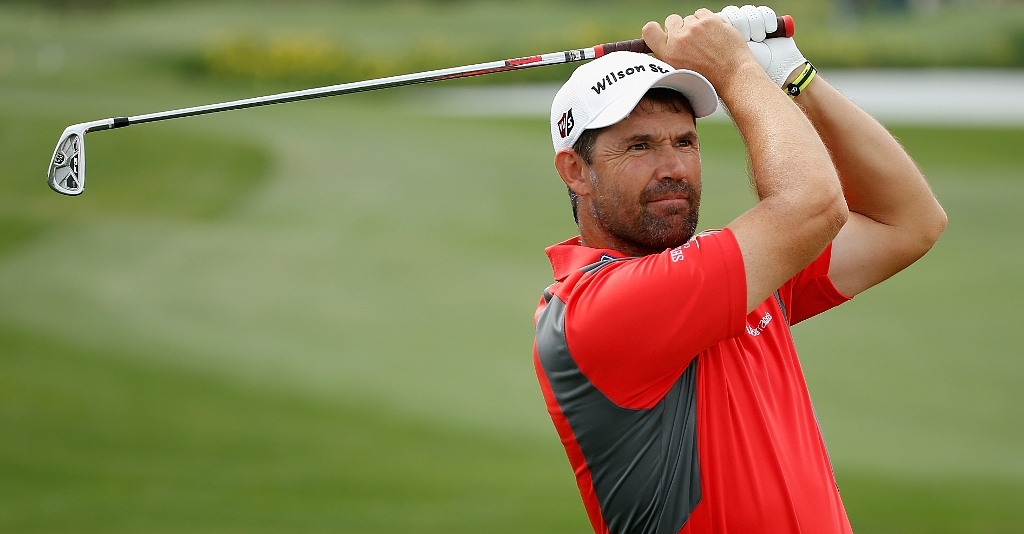 Tiger Woods' arrival 'Down Under' on Friday is expected to launch golf in Australia into its most important five weeks ever.
Tiger Woods' arrival 'Down Under' on Friday is expected to launch golf in Australia into the most important five weeks in its history.
That's the general opinion of almost every Australian who means anything in golf.
Tiger is always big news wherever he goes and wherever he plays, whether its well or badly, but he is not what all the fuss is about this time.
What is, are the unprecedented numbers of highly-ranked, normally travel-shy Americans who will be pouring into Australia to play in the President's Cup, and, on either side of it, next week's Australian Open, the Australian PGA and the Australian Masters which are set to follow the President's Cup.
Partly because American President's Cup captain Fred Couples has asked that as many members of his team as possible play in the Oz Open in Sydney, seven of the World Top 10 players are flying in to play in one or more of the Australasian Tour events – including Americans Dustin Johnson (No 4), Steve Stricker (5), Webb Simpson (9) and Matt Kuchar (10).
World No 1 Luke Donald is also coming, even though he is not playing in the Presidents Cup because Europe are not part of the International team, and together with Australian Jason Day, the World No 7, and fellow Aussie Adam Scott, (No 8), it means that of the Top 10 only Lee Westwood (No 2), Northern Ireland's Rory McIlroy (No 3) and German Martin Kaymer (6) won't be here.
And that's not all. In addition, 14 of the World's top 20 and 27 of the top 50 are coming and it's got Golf Australia chief executive Stephen Pitt jumping up and down.
"I would think it's probably the best stretch of golf we've had in all of Australia's history," he told "The Age' newspaper on Friday.
Australian golf elder statesman Jack Newton said that not since the 1970s, when Jack Nicklaus helped Kerry Packer assemble many of the world's top 20 to play Down Under, has the Australian Open had a field as strong as next week's will be.
He believes the talent that will be spread over the various tournaments in question will be unprecedented in Australia.
Although there is some uncertainty about their current form, if you add to the pot two of the game's biggest headline makers and longest surviving former World No 1s, Woods and Presidents Cup International captain, Greg Norman, who has already stirred the pot with his remarks about Woods, Australian golf has every reason to believe it is about to hog the local sporting headlines for the next month or so.
Tour veteran Craig Parry sees it as a heaven-sent opportunity to attract a new generation to the game.
"It's going to be front page, back page, it's going to lead the news – it's going to put golf in the No. 1 spot," Parry is reported to have said by "The Age".
"The young kids that will come out and play golf because they've seen it on TV or went to a tournament…that's going to be fantastic for our sport."
But not everything is rosy right now.
Australia's golfing organisers will be praying for a resolution to the current impasse over coverage of the Presidents Cup.
They will be hoping that media coverage of the event will not compromised if media outlets like AAP, News Limited and Fairfax (owner of The Age) refuse to cover the event due to what they see as overly restrictive conditions imposed on them by the US PGA Tour.
Whether Norman and his International team can end the American stranglehold on the biennial Presidents Cup is one of golf's biggest questions set to be answered this month.
To win for only the second time in nine contests, they have to overcome a US team which looks far stronger both on paper and in the World Rankings
But they're back at the scene of their only win in 1998, and are counting on local support, Australian wind, and some local knowledge of Royal Melbourne's wiles and slick greens to make the difference.
Pitt and his colleagues have shown they understand the publicity they've been handed by lining up a pre-Australian Open media conference for Norman on Monday, followed by a Woods conference on Tuesday.
Norman has primed the headlines by already declaring he wouldn't have picked Woods for the Presidents Cup if he'd been in US counterpart Fred Couples' shoes, as his form doesn't warrant it.
"I'm sure it's tongue in cheek, but if I was Fred Couples I'd have put [Woods] in my team as well just for the intimidation factor mainly," Newton insisted.