Outsider Robert rocks the boat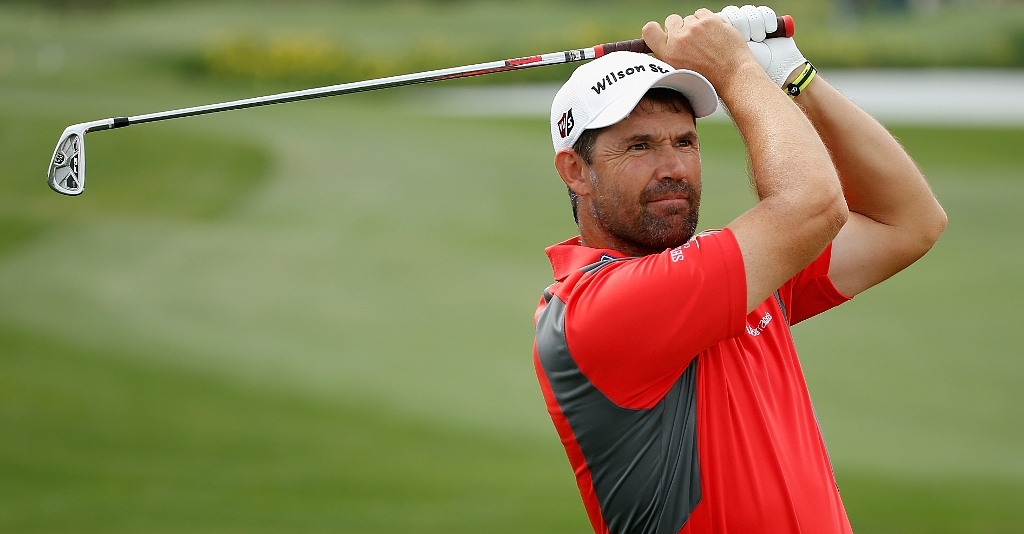 For a rank outsider to come to Congressional unsighted and still fire a 1-under 70 in the US Open doesn't happen every day.
For a rank outsider to come to Congressional unsighted and still fire a 1-under 70 in the US Open is not something that happens every day.
But it did in Thursday's first round – and British qualifier Robert Rock, though reeling from jet-lag and fatigue after a dramatic dash to get to his tee on time, is the man that did it.
The 34-year-old Englishman had never seen the Blue Course at Congressional Country Club when he teed off at the par-four first, his arrival in the US having been delayed in London earlier in the week while he was trying to get a United States visa.
Rock's flight from Britain landed in New Jersey late on Wednesday and he then hired road transport for $1,000 to take him to Maryland where he only arrived in the early hours of Thursday.
"I could do with some more sleep," he admitted to reporters after finishing his first round only five strokes behind pacesetting Rory McIlroy and four shots clear of America's best Phil Mickelson, the World No 4.
He was also a shot or more better off than the World Nos 1, 2 and 3 Luke Donald, Lee Westwood and Martin Kaymer.
Rock, who had to earn his place in the 155-maqn US Open field at an international qualifying event at Walton Heath in England last month, had to rely on his caddie Gary Tilston to show him the way around the Blue Course.
"Gary did a great job," he said. "I couldn't really picture the holes until we walked a hundred yards down the fairway and I could see what was going on.
"I hit the ball pretty nicely and it helped that it (the course) was a bit softer. I could play similar golf to last week, and I hit some decent iron shots. It was all right."
Rock, who only won his maiden European Tour title at the Italian Open in Turin on Sunday, said he had faced lengthy delays in arranging the necessary travel documentation because of a DUI (driving-under-the-influence) charge when he was a teenager.
"That meant I had to get a visa," he added. "It wasn't a problem, that's just what you have to do if that's on your history and I didn't know I was coming (here) until I qualified two weeks ago. Then I had to start doing the (visa) process, which I didn't realise was going to take as long as it did."
Rock's desperate battle with officialdom to make his US Open debut, closed a small window of opportunity for fellow Briton Richie Ramsay.
Had the Englishman not made it to Congressional in time for the opening round, his spot would have been offered to Ramsay, the first alternate.
"I saw Richie just before I teed off and apologized for wasting his time," Rock said.
"I tried to keep him in the picture because I really didn't think I was going to make it.
"I figured he ought to have decent preparation."
Ramsay had been at Congressional all week but was not permitted to practice on the course even though he was a possible late US Open call-up.
"You are allowed to walk the course and use the practice facilities but not play the course," Ramsay told Reuters. "It can be frustrating but rules are rules.
"You do what you can to prepare and then, if you get a shot, you get a shot and you try and take advantage of it."
Ramsay also competed in the Walton Heath qualifier, but opted to skip a playoff to decide the remaining US Open berth in order to try to attend a friend's wedding reception.
"Competing here would almost make amends for what happened (at Walton Heath)," Ramsay said. "But there should never have been a playoff in the first place.
"I should have holed the putts in regulation but it was just the snowball effect of a lot of things that went against me. If you're a professional golfer, you've got to take punches and sometimes you're going to hit the floor."