Otto storms three clear of Goosen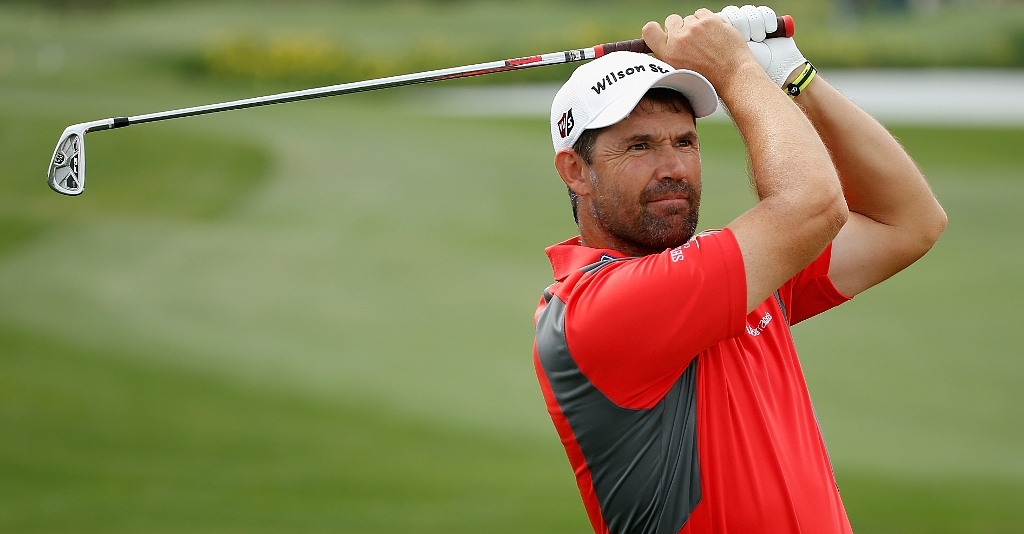 A sparkling 65 has helped Hennie Otto secure a solid 3-stroke lead heading into the final round of the South African Open.
A sparkling 65 has helped Hennie Otto secure a solid 3-stroke lead heading into the final round of the South African Open.
After a see-saw front nine at the Masai Mara course at the Serengeti Wildlife resort that included three birdies and two bogies, the seasoned South African, recently showing a little grey at the temples, closed his tournament-turning back nine with a flawless run of five birdies and an eagles to take his 54-hole total to a 14-under 202.
And that moved him three clear of the four-way tie in second place that included Retief Goosen, fellow South Africans Thomas Aiken and Garth Mulroy and Swede Magnus Carlsson.
While Goosen, after a three-birdie start that had swept him into the early third round lead, wobbled a little coming home, eventually finishing with a disappointing 71, Mulroy, who last week won the Alfred Dunhill Championship, was shooting an equally disappointing 70 and Aitken, already a European Tour winner, was posting a 68, Carlsson had quietly moved up the leaderboard with an excellent under-the-radar 66.
A 71 was not the kind of score that makes a front runner happy, but perhaps the most disappointed man of the day, though was the iconic defending champion Ernie Els, who tumbled all the way down the leaderboard into joint 53rd place after a 76 that included a quadruple bogey nine on the long 16th.
Els was seemingly disturbed by spectators taking photographs with their mobile devices while teeing off at the 16th and found the water off the tee on his way to his nasty nine.
Otto, Els's playing partner, said: "Ernie stepped away twice from his drive and asked the people with cameras to stop taking photos. All you can hear is 'click, click, click' and it gets to you. In the old days, I would have sworn at them, maybe knocked their heads off!
"But seriously there's no control. They should ban all cell phones, iPhones, etc from the course."
At the top end of the leaderboard, meanwhile, Saturday was also a gloomy one for Scot Steven O'Hara who was hoping to extend his overnight lead in his quest for the top-three finish this week that will guarantee him his 2012 European Tour card.
An ugly 74 after he had covered the first 14 holes in a sorry five over and only found some spark with birdies on the final three holes, has dropped him back to eighth place and left him with a lot of work to do on Sunday.
Otto, a one-time firebrand who, these days, always seems to smile his way out of trouble, was four behind O'Hara at the start of the day and did his hopes no good by playing the first six holes in one over, but, yes, he smiled and then started his charge through the field with birdies at the seventh, eighth and 10th.
That sparked him, to be sure, but it was the eagle on the 603-yard 11th that set his round alight and it was no surprise when further birdies followed at the 12th, 15th and 17th holes and took him away from a field at a moment in time when not too many of his competitors were breaking 70.
"Confidence wise this would be huge," Otto, a renowned front-runner, said when asked how he felt about the possibility of his winning the SA title
"It's also our home Open. There are some big names on that trophy and I'd like to put mine on there as well. I've won before. I've won coming from behind and leading from the front. So let's see. Hopefully this is my week."
Goosen also looked capable, at one stage, of finishing his round in the lead, but he bogeyed, instead of birdying, the last two holes for a 71 that fell far short of what he was hoping for after his fast start.
A second Scot with high hopes this week is Lloyd Saltman, who is two places below O'Hara in the Race to Dubai standings.
He initially edged his way into a top 12 slot on Saturday, but then came unstuck on the back nine.
After a bogey on the long 11th the former amateur star double-bogeyed the 13th and 14th to finish with a 72 and in joint 21st place, so he too faces a whole heap of work on Sunday if he is to avoid Q-School.
Two Ex-Ryder Cup golfers, Phillip Price and Oliver Wilson, both of whom are also in the fight for Tour cards, are 31st and 43rd respectively at Serengeti following rounds of 73.
Price is currently 117th on the money list, just inside the Tour-card cut-off mark, but Wilson is down in 133rd place
TOP 10 LEADERBOARD
202 Hennie Otto (Rsa) 70 67 65
205 Thomas Aiken (Rsa) 68 69 68, Retief Goosen (Rsa) 66 68 71, Garth Mulroy (Rsa) 67 68 70, Magnus A Carlsson (Swe) 73 66 66
206 Merrick Bremner (Rsa) 66 68 72, Jaco Ahlers (Rsa) 74 67 65
207 Richard Bland (Eng) 72 69 66, Alvaro Velasco (Spa) 69 72 66, Jean Hugo (Rsa) 67 69 71, Steven O'Hara (Sco)65 68 74, Jbe Kruger (Rsa) 65 71 71, Markus Brier (Aut) 68 72 67, Keith Horne (Rsa) 68 69 70, Bernd Wiesberger (Aut) 69 68 70