Otto keeps his cool – and wins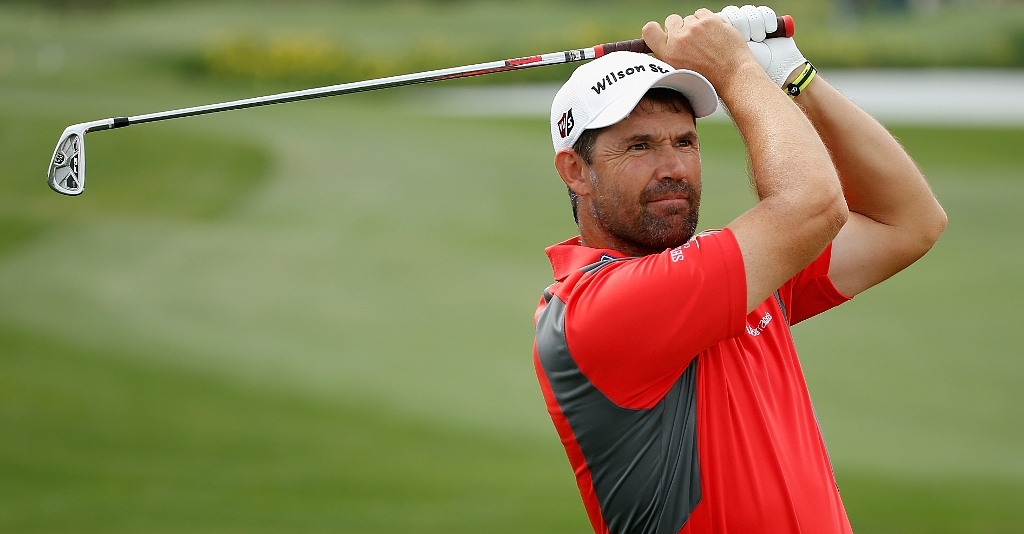 When it comes to keeping his cool, fiery Hennie Otto has come a long way – and on Saturday it paid off.
Two years ago, consecutive bogeys in any final round would have made Hennie Otto explode, but on Saturday at Mooinooi Golf Club, he responded to that kind of pressure by bouncing back with three birdies in six holes to win the Platinum Classic by two strokes.
With his three-round total of 17-under-par 199, he was able to snatch away the R500,000 event from Darren Fichardt after the wily Sunshine Tour veteran had brought their scores level with an unmatched birdie at the 12th.
"The old Hennie would have lost his cool," joked Otto after he flew a wedge approach over the back of the 11th green for the first of the two bogeys in this final round..
"And then a bad swing habit came back on the 12th as I pushed my tee shot right, and that caused the second bogey."
Otto held himself together and calmly went back to the swing advice he had been given by Mark McCann when he played in the Bridgestone Invitational on the US PGA Tour earlier in the year.
It was enough to get the Otto ship back on even keel and he sailed smoothly on to victory.
He made birdies on 14, 16 and 17 to pull clear of Fichardt, and although he gave a lot of credit to the course – "It gave us lots of birdie opportunities," he said – it was his consistency over the three days which won him the tournament.
"I made only six bogeys all week," he said, "three in the first round, only one in the second and then the two today."
Looking back, it was the scorching 63 in the second-round which had included an eagle and eight birdies, that lifted him into contention and ultimately won him the title.
Fichardt, in the meantime, made bogeys on three and eight which cost him in the end as his final-round 68 fell short of victory – and even in forcing a play-off.
Rookie Allan Versfeld, Brandon Pieters and Merrick Bremner shared third on 14-under-par.
For Versfeld and Pieters, their strong finish was reward for a good week's work.
Bremner, who was in the marque group together with Justin Harding and overnight leader Jaco Ahlers., on the other hand, had to endure an agonising final round which included two bogeys, a double-bogey and a disastrous quadruple-bogey nine on the eighth hole.
Amazingly he came back from that and closed with five birdies in his last nine holes for a level-par 72,but by then it was too late.
For Otto, his latest triumph was a sign that all the work he has been doing, both on his swing and on his temperament, is paying off.
"I didn't come here to win – no-one can presume to do that on the Sunshine Tour these days, it has improved so much – but rather to find my game," he said.
"When I survived the 11th and 12th today, I knew the changes were getting close to being permanent," he added.
TOP 10 LEADERBOARD
199 – Hennie Otto 69 63 67
201 – Darren Fichardt 66 67 68
202 – Allan Versfeld 68 65 69, Brandon Pieters 66 67 69, Merrick Bremner 64 66 72
204 – Christiaan Basson 67 70 67, Mark Williams 69 66 69, Vaughn Groenewald 66 72, Warren Abery 66 66 72, Jaco Ahlers 65 64 75