Optical Express launch Scottish Tour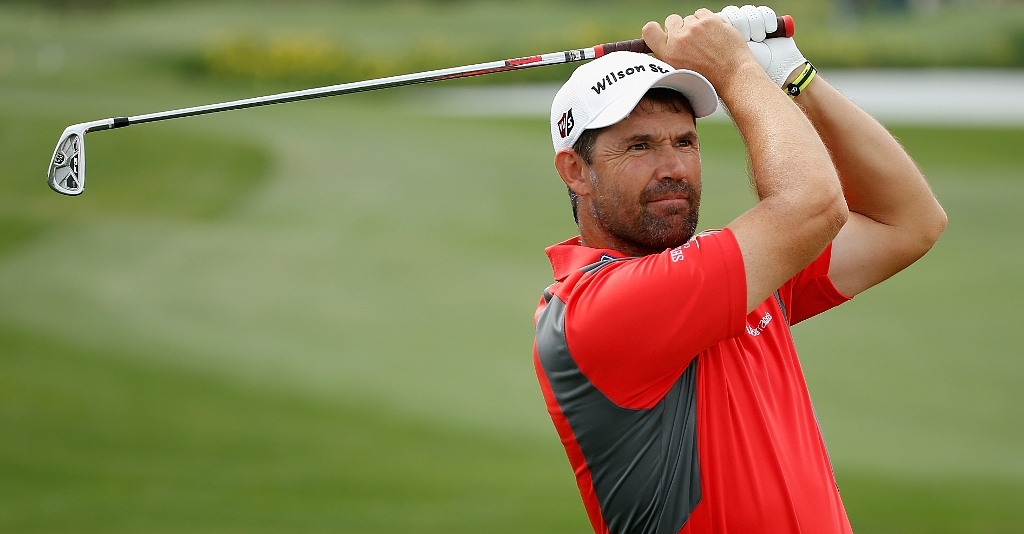 Optical Express has announced a new Scottish professional golf tour for male and female golfers.
Optical Express has announced the launch of a new professional golf tour for male and female golfers and have invited elite Scottish Amateurs to join it.
The first of the six Scottish events on the Optical Express Tour begin at Stranaer on 5 May this year and continuing until the December international final at the prestigious Son Gual course in Mallorca.
The tour is the brain child of professional golfers Alan Tait and Nigel Scott-Smith who felt the lack of playing opportunities for golf professionals in Scotland, especially the younger, less experienced ones, was holding back the potential growth of some of Scotland's most talented players.
The Tour is fully supported by Optical Express and leading European golf professionals: Padraig Harrington, Retief Goosen, Paul Lawrie and Andrew Coltart.
Optical Express Chairman and CEO, David Moulsdale said: "As soon as Alan and Nigel brought the idea to me I saw a new opportunity that will develop Scottish talent and wanted to get involved.
"I think it is important for there to be opportunities for enthusiastic male and female players in the Scottish calendar.
"There is a guaranteed minimum prize fund of £8,000 at each Scottish event and £10,000 in Mallorca for the season's leading 24 players."
Former Ryder Cup golfer Andrew Coltart said he had been lucky enough to have been able to take advantage of an offer to go to America and develop his game there where "there were a lot more competitive golf events to keep me driven"..
"Golf can be difficult, especially if things are not going great and it's important to keep your focus. The addition of the Optical Express Pro Golf Tour to the Scottish golfing calendar will provide that added incentive to our golfers to stay driven and push them to get the most out of their game," Coltart said.
Optical Express Pro Golf Tour final will be at the Son Gual course in Mallorca in December. Expenses will be paid for the season's leading 24 players.
Retief Goosen, a two-time US Open champion, said: "The Optical Express Pro Golf Tour is a chance for aspiring professionals to gain valuable competitive tour experience as part of their ongoing development.
And while on the subject of Optical Express, Goosen said the connection could be of great benefit to golfers.
"Competing with glasses and contact lenses really affected my game and a fellow golfer suggested I consider laser eye surgery.
"The difference to my game has been phenomenal. I fully believe that the commitment to be the best from both professional golfers and Optical Express will combine to make the Optical Express Pro Golf Tour a truly memorable addition to the Scottish golf calendar."
Paul Lawrie, who won The Open Championship in 1999, said: "The whole ethos behind the Optical Express Pro Golf Tour is the continuing development of talented golfing professionals in Scotland, pure and simple.
"Although vital to the growth of any professional golfer in Scotland, it can be a costly business travelling to similar events in England or Europe and a lot of our golfing talent is unable to sustain this kind of expense.
"We need this tour to continue to produce world class golfers by giving our home grown golf professionals the opportunity to develop their competitive game, in Scotland."
Optical Express launched the tour to encourage new Scottish talent and highlight how everyone's game can be improved with laser eye surgery and healthy eyesight.
Golf is a sport where clear vision is vital, Optical Express provides their customers with vision correction through laser eye surgery, glasses, contact lenses and IOL treatments.
Padraig Harrington comments: "I welcome every chance to improve my game and the Optical Express Pro Golf Tour provides Scottish golf professionals the perfect opportunity to improve their game.
Optical Express is the leading laser eye surgery provider in Europe and having benefited from their expertise first hand, I know they are the perfect sponsor to help promote golf development and build aspiring talent."
For further information please contact Charlotte Gosling on 01236 795186/07785 833 805 or charlottegosling@opticalexpress.com
The dates and locations of the 2011 Scottish events are:
05-06 May at Stranraer GC
25-26 May at Hilton Park GC
20-21 July at The Westerwood
08-09 August at The Roxburghe
21-22 September at Letham Grange GC
03-04 October at Irvine (Bogside) GC