Open Diary – Tuesday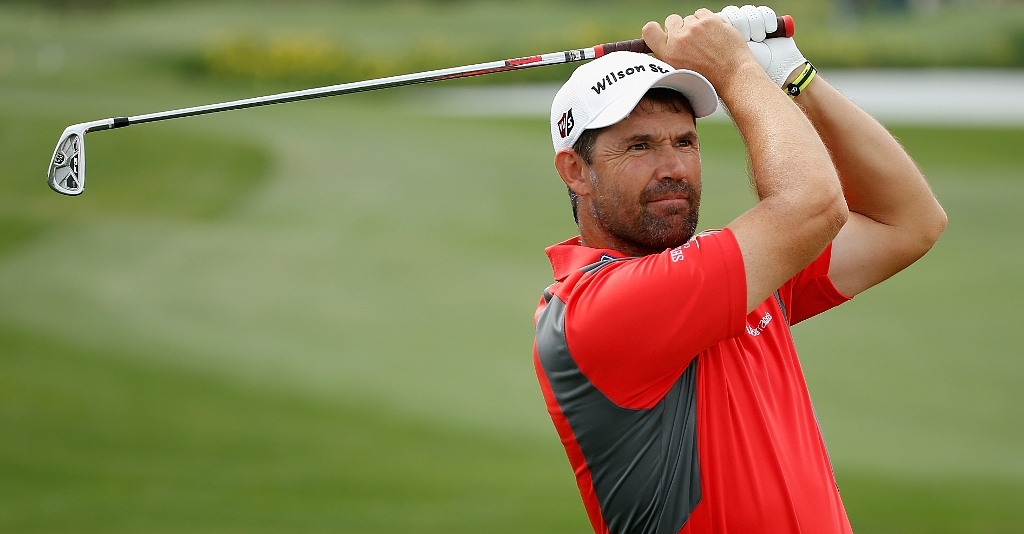 Lee Westwood may be an avid Nottingham Forest fan but the exploits of team have still to reach some parts of western Scotland.
Lee Westwood may be an avid Nottingham Forest fan but the exploits of team have still to reach some parts of western Scotland.
At a youth golf event ahead of the 138th Open Championship at Turnberry, one of the children asked him what he would have wanted to be had he not been a professional golfer.
"Centre-forward for Nottingham Forest," said the Worksop golfer without a second thought.
Another child piped up: "What's that?"
Westwood has been drawn with world number one Tiger Woods for the opening two days and he was asked what the two would talk about.
"Nottingham Forest. Tiger's a mad fan. He told me that," replied Westwood unconvincingly.
It's a helicopter for McDowell and McIlroy
Most professional golfers still lag behind Premier League footballers in terms of profile and earnings but some of the trappings of that elite world have made the transition.
Northern Irishman Graeme McDowell and Rory McIlroy made the short journey from their homeland to practice yesterday by helicopter.
McDowell then flew back to watch his brother Gary play in the first day of the amateur North of Ireland Championship at Royal Portrush.
He plans to fly back in today for further practice.
How do I get in – Chubby Chandler
Chubby Chandler, managing director of International Sports Management, is responsible for looking after the interests of a number of golf's top stars.
But despite having the likes of Westwood, Ernie Els and McIlroy on his books, even he needs a helping hand once in a while.
So when he walked past the putting green and spotted another of his clients, Darren Clarke, through the fence, Chandler, who was outside the Turnberry perimeter, popped his head over the screen to ask the Northern Irishman for directions to get in.
Foster walking for charity
Westwood's caddy – and Clarke's former bagman – Billy Foster is more than two-thirds of the way to his £50,000 fundraising target.
Foster has walked from Loch Lomond, the venue for last week's Scottish Open, to Turnberry for the 138th Open Championship – a distance of 90 miles – carrying a tour bag all the way.
He is raising money for The Darren Clarke Foundation (Breast Cancer charities) and the Candlelighters Children's Cancer Trust.
He is up to £34,402 and will hope to tap into the generosity of golf fans at this week's championship.
For more information log on to www.justgiving.com/billyfoster.
Doctorate for Sandy Jones
Professional Golfers' Association chief executive Sandy Jones has been awarded an honorary doctorate by Birmingham University for services to the sport.
"To be awarded a degree now is a great honour, especially as it is for my work in golf and from Birmingham University, which has close links with the PGA," said the 61-year-old.