OPEN DIARY – JULY 16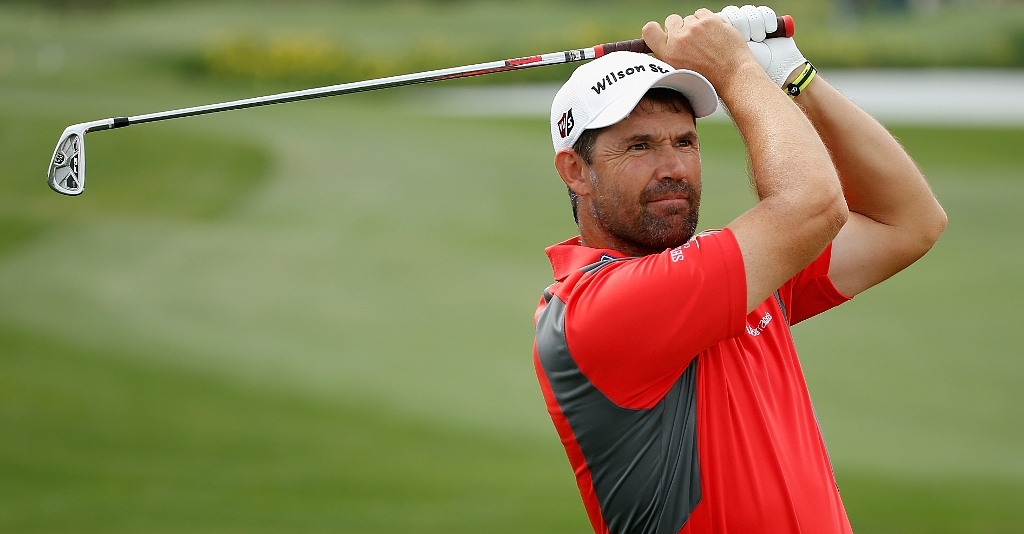 Our team at the course bring you a brief and offbeat look at what's happening at Royal Birkdale ahead of the 137th Open.
Paul Casey visited Birkdale three times recently to prepare for the Open, but found himself in a sticky situation at one stage.
Staff from the pro shop apparently took advantage when the Ryder Cup star left his bag unattended for a few minutes, taping all his clubs together.
The 30-year-old may have his revenge however. Asked to confirm the incident he smiled: "Maybe. But payback's a swine!"
***
Casey played a practice round with fellow Englishman Ian Poulter on Tuesday, after which the latter put on an impromptu audition for the England cricket team.
After delighting a group of young fans in the grandstand by throwing them a few balls, Poulter decided to throw his last ball to the other grandstand some 50 yards across the 18th green.
Taunted by a member of the waiting media about the strength of his arm, Poulter's throw easily clattered into the empty seats and was picked up by a nearby marshall, but sadly missed the group of spectators he was originally aiming for.
Still, it was better than a Monty Panesar effort from the boundary at least.
***
Tiger Woods may be the most famous sportsman on the planet, but some of his American Ryder Cup colleagues are apparently not so recognisable.
Standing in the queue to get into the course on Tuesday, Stewart Cink could only look on with bemusement when his coach – who admittedly was dressed like a golfer – was asked for an autograph by a marshall.
"Sorry, I'm not famous," came the reply, at which the embarrassed marshall muttered something about being given "duff information"
***
Last year's Open runner-up Sergio Garcia has selected who he would want to play alongside in his chosen fourball of non-professional golfers.
Predictably good friend and new Wimbledon champion Rafael Nadal is in there, along with Formula One driver Lewis Hamilton and basketball legend Michael Jordan.
Garcia was also quizzed on the music he favoured on his iPod and although he could not select a single track he admitted there was one song which had been stuck in his head all week at Carnoustie last year.
The tune was Umbrella by Barbadian R&B star Rihanna – the song which spent 10 weeks at number one in the UK charts and coincided with one of the wettest summers in living memory which brought devastating floods to England.
Wisely, the Spaniard chose not to reveal the song in his head this year.
***
Former Open champion Tony Jacklin was presented with the 'Spirit of Golf Award' at the Golf Foundation's annual Gala Dinner held at Aintree Racecourse.
The ex-Ryder Cup captain was recognised for his inspiration and contribution in getting youngsters to take up the game.
Gary Player received the inaugural honour last year at Carnoustie.
***
The Open is not the only big event in the area this week – the Tall Ships Regatta is also taking place in Liverpool and police are expecting a higher volume of traffic than for a usual Open week.
Therefore, spectators have been advised by police to that in order to avoid delays travelling to the course they should follow the yellow 'Open' signs provided by the AA and not try to negotiate their own route.
Also, this is the second year of the mobile phone ban and all spectators will be searched on entry.