Oosthuizen leads Open by three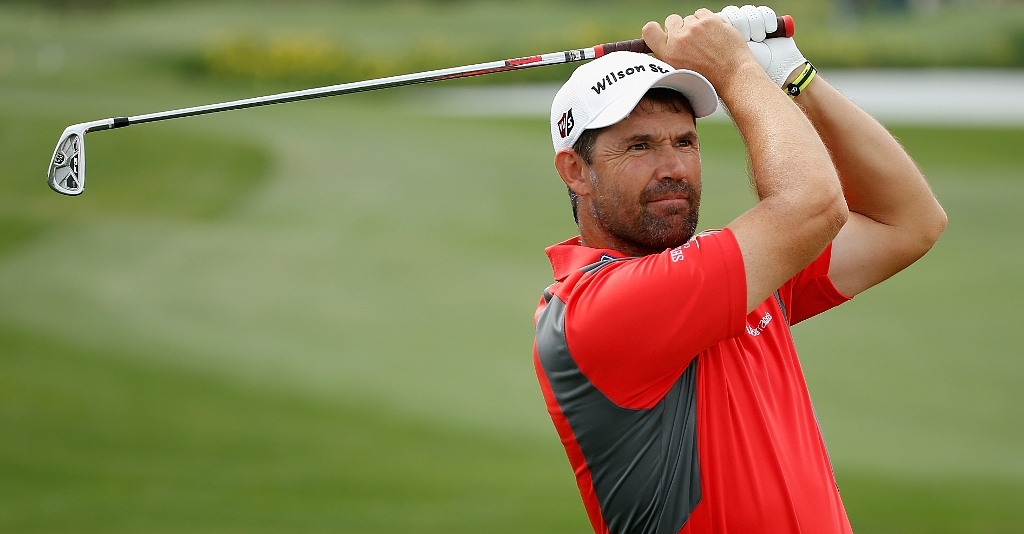 South African Louis Oosthuizen has set a testing clubhouse target in the second round of the Open Championship.
South African Louis Oosthuizen produced his second great round in a row at The Open today to move into a three-stroke lead midway through Friday's second round – but neither comes remotely close to what he did on his home course eight years ago.
The 27-year-old scored a 14 under par 57 at the 6,534-yard Mossel Bay Golf Club, making seven birdies in a front nine 29 and then five birdies and an eagle in an inward 28 on a course where the proud boast is: "you can see the sea from every tee.
It explains his website address – louis57oosthuizen.com – and also how calm he sounded at St Andrews after adding a 67 to an opening 65 for a 12-under-par total.
"I was actually more nervous when I shot that 57," he said. "I was playing with friends for a bit of cash and I was always nervous doing that.
"But I chipped in for eagle on 17 and then birdied the last."
Oosthuizen, or Lodewicus Theodorus Oosthuizen to give him his full name, missed the cut in his three previous Opens, but his 65 had left him two behind overnight leader Rory McIlroy and with a 6.41am tee-off time to him the chance to take over at the top.
Even though he had to contend with driving rain he did not miss the opportunity, chipping to three feet on the long fifth and grabbing birdies at the next two as well.
Driving the green on the 386-yard 10th and two-putting lifted him to 11 under and after two birdies and two bogeys in the next four holes he made a 14-footer on the last to set an even stiffer target for the rest of the field.
Known by some as 'Shrek' because of the gap in his two front teeth – he had a head cover with the character on it until his caddie decided recently it was bringing bad luck – Oosthuizen was a promising tennis player as a youngster, but he became hooked on golf and as a member of the Ernie Els Foundation received financial help and inspiration from the 2002 champion.
"It was unbelievable what he did and without those three years I wouldn't be here," he added. "I'm glad I took this route and not tennis."
Asked about leading The Open he stated: "It's probably the position anybody wants to be in. It's what we work to achieve and I'm very happy.
"St Andrews is where it all started. Everybody dreams of winning The Open, but to win it at St Andrews is just… you never really think it'll happen."
If he is poised to do it on Sunday Oosthuizen is not expecting – or wanting – to hear the sound of vuvuzelas as he comes up the 18th.
"I don't think you will," he said before being asked if he would approve. "On the golf course, no."
He admitted he got lucky in his round as the wind switched to allow him to play the closing stretch downwind, but he still had to negotiate the holes and did.
The one previous time he made a cut in any major, at the 2008 US PGA, he went on to finish 73rd and last.
He is aiming much higher now. Just don't expect another 57.