Oosie back with a bang – and a brace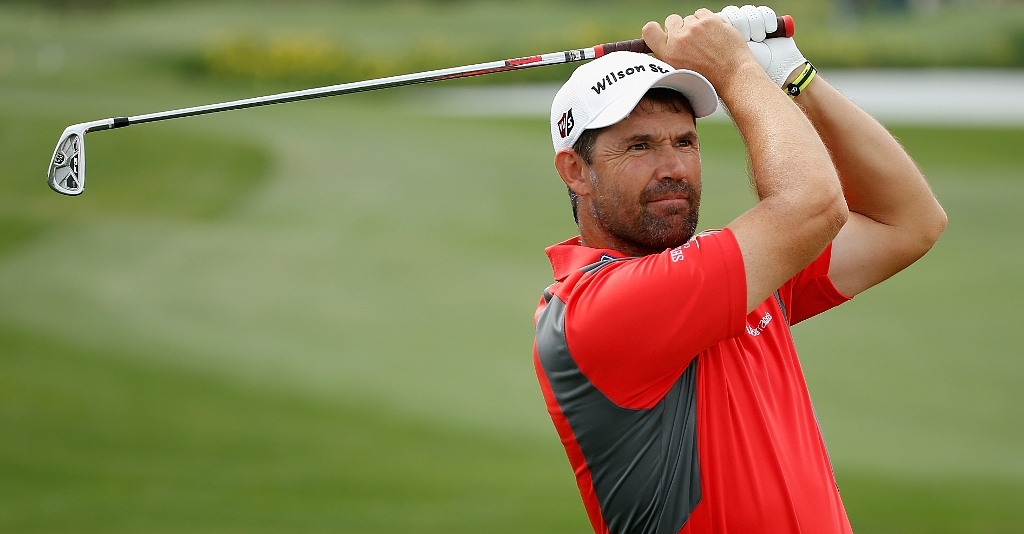 Louis Oosthuizen has revealed that he'll be wearing a special ankle brace on all four days of the WGC-HSBC Champions.
Louis Oosthuizen has revealed that he will be wearing a specially fitted brace on his injured ankle during all four days of the WGC-HSBC Champions – and indeed for the next three months.
This after he had shot a "satisfactory" 3-under 69 in Thursday's first round at the Sheshan International Golf Club to take a share of a 9th place logjam that includes the 2010 Masters winner and this weeks' defending champion Phil Mickelson as well as the reigning US PGA Champion, YE Yang.
Also in this group is Englishman Ross Fisher, Scot Riche Ramsay, Australian Adam Scott, American Ryan Palmer, Swede Fredrik Andersen-Hed and Katasmasa Miyamto of Japan.
The prestige event which boasts an elite field of worldwide champions, is being led by Italian Francisco Molinari at 7-under with the new World No 1 Lee Westwood a shot behind him in second place.
Oosthuizen has been sidelined from golf since late September when he returned home to attend the wedding of compatriot Charl Schwartzel and decided to go on a short hunting trip before rejoining the European Tour.
He had shot a deer and was running towards the animal when he tripped in a small pot hole and badly tore some ankle ligaments.
The injury, which kept Oosthuizen from an emotional return to St Andrew for the Dunhill Links Championship last month, has had him sidelined since his tie for 4th at the KLM Open and he has only able to make a return to the game at the important WGC-HSBC champions this week because of the support he gets from the black ankle brace.
He was upbeat after the first round, though.
"It was nice to come back after a long layoff and shoot a 69, especially as I am very restricted on my shots and that leaves me with just one shape, a very big draw," he said.
"But the good thing is that my short game is still there.
"I've had a lot of treatment on the ankle and I am at the stage where I am really not going to hurt it anymore, but then I do feel some pain on some shots.
"But I want to play as many events as I can to get my confidence back up. I've got next week's event in Singapore, the Dubai World Championship, the Nedbank and then the two tournaments in South Africa that includes the South African Open in Durban.
"In the meantime the doctors are really worried that I might aggravate the injury by falling over in a bunker or something like that – even though they've given me the okay to return to competition."
Oosthuizen said he was sad to miss the he Dunhill Links Championship and the Grand Slam of Golf, ironically won by stand-in Ernie Els.
He said: "It was painful to miss both the Dunhill and Bermuda, but more so the Dunhill as I was really looking forward to going back to St. Andrews just to see what it would be like stepping back onto the Old Course (where he won his Open title in July).
"I also missed that great photo shoot in front of the R & A building with Martin Kaymer, Graeme McDowell and Monty (Colin Montgomerie) with the US PGA, US Open and Ryder Cup trophies.
"But then I've always found it hurts looking at TV coverage of the guys playing knowing that I can't be out there myself competing."