One-legged golfer set to star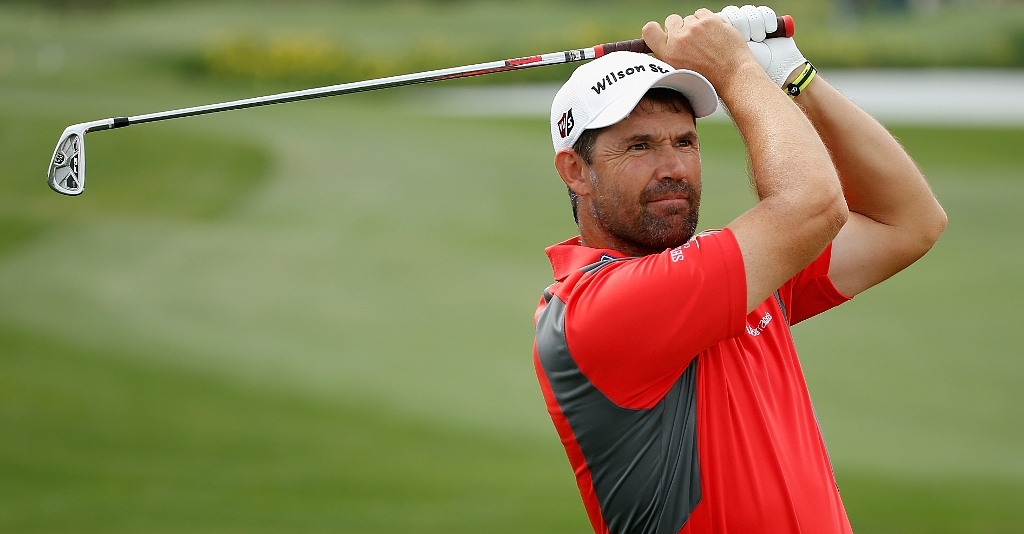 The most jaw-dropping sight at St Andrews this week could be provided by 25-year-old Manuel de los Santos.
A host of world-class golfers and leading celebrities will tee it up in this week's Alfred Dunhill Links Championship in Scotland.
But despite so many famous faces being on show, the most jaw-dropping sight could be provided by 25-year-old Manuel de los Santos.
Why? The Dominican Republic-born golfer had his left leg amputated when he was 18 after being knocked down by a car.
But, unlike most accident victims who want to carry on playing the game, he refuses to wear a prosthetic limb and makes his way around the course on crutches.
Despite being balanced on just one leg when he swings the club, de la Santos can hit the ball 260 yards through the air and has got his handicap down to just three since taking up the game four years ago.
He says golf allows him to forget his disability.
"When I'm here on the golf course, I don't think I have (a) problem," he told Sky Sports news. "I forget everything."
He is determined to enjoy every minute of his experience in this week's pro-am event and says he will be smiling however well he plays.
"I want to show the world I love this game," said de la Santos.
"When I go back (home) I say to my friends I play St Andrews. This is enough for me."
It should be an emotional week for the former baseball player who was on the verge of joining Major League team The Toronto Blue Jays before his accident.
"I feel this week I'm going to cry," he said as he prepared for a practice round at the famous Scottish links.
De Los Santos can first be seen at Kingsbarns (one of three courses used this week) on Thursday. He's part of a four-ball featuring pros Richard Bland and Gavin Dear as well as ex-Argentine rugby union star Hugo Porta. They tee off (at the 10th) at 0944BST.
He then moves to Carnoustie on Friday (tee-off 1112BST at the 10th) before his dream date with St Andrews (tee-off 1017BST from the first).