One-armed excellence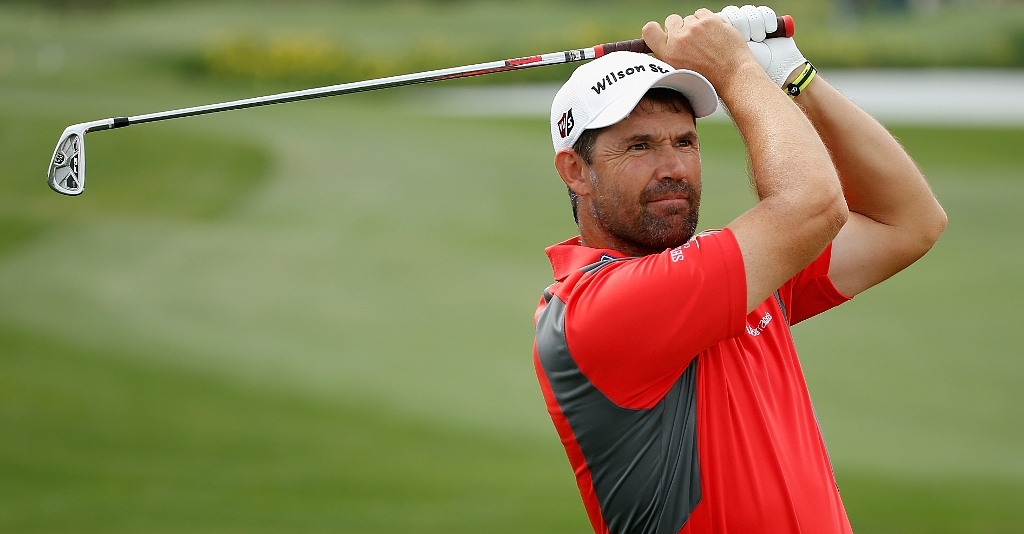 Graeme Bailey meets Darren Grey, the world one-armed golfing champion and recent star of the Flightmaster Cup.
A world number one, who led his team to Ryder Cup glory?
Well it definitely wasn't Tiger Woods, nor world number one elect Lee Westwood.
The man in question is Darren Grey, the world one-armed golfing champion.
North Eastern ace Darren captured the acclaimed one-arm world title earlier this year and then top-scored for the European team as they beat America in the Flightmaster Cup – the one-armed equivalent of the Ryder Cup.
We took time to catch up with the Darlington-based 25-year-old who still has many aims in the sport.
Grey was not the favourite for the World Championship in June, played at Nairn and Dunbar Golf Club in Scotland, but he upset the field of golfers from around the globe and went on to beat Irish golfer Cian Arthur in the final.
"To be honest the only thing I ever wanted to do was get to the finals," he explained.
"I thought in a few years I might have a chance but I was playing really well and it just worked out well."
He admits his title win hasn't really sunk in yet but, nevertheless, he is determined to now land back-to-back titles.
"If I win it again I think it will sink in more then. I would love to do that, it would be a great thing. I just need to put it all together," he continued.
"I am defending it in Ireland, the year after is St Andrews on the old course – so that is one to look forward to."
By winning the world title, Darren automatically qualified for the prestigious Flightmaster Cup – where he played a leading role in Europe's success over America at the St Pierre Golf Club in Chepstow.
"You have to qualify in the top-eight, and there's also two wildcards, but I was already up there in the rankings," said Darren.
"I was the top-scorer, I won the most matches, in the final match I played the North American champion and he is a really good player. I am playing them sort of people, where everyone is a test but it is working out well."
Now he is at the top of world Darren is keen to remain there, but he has his eyes firmly set on another target – The Paralympics.
Golf will be making its debut at the games in Rio de Janeiro in 2016, and Darren is already thinking about a possible trip to Brazil.
"2016 is very much my goal now, it is the big thing for me now," he explained.
"They are trying to work out now how they categorise people now, I think it will be similar to swimming.
"Disabled golf is very different, as people with different disabilities have bigger advantages.
"It really is something to look forward to and it is funded, but the reason I love to do it, is that I love this game."
Darren currently works full time, whilst fitting his golf around that and he admits he would love to get a career within the game and has set his heart on coaching disabled golfers – something that is currently not available.
"The way things are with funding it is hard, because you have to take time off work," he explained.
"I would love to get a career out of it [golf], I really want to do my coaching badges.
"I have a day job at the moment, but I am hoping that can progress.
"There are no disabled coaches, and I would like to do it, I would love to show people you can do it with a disability and be able to take it further."
Darren admits that he would also love to show youngsters with disability that they can achieve what he has.
"That is why I would love to teach, to show them what is attainable, especially at a young age – who knows what we could achieve with them.
"A lot of people don't really hear about golf, so people don't find out and there is always places to look but a lot of people don't find out."
Darren stumbled upon golf and he thinks with encouragement, popularity could grow amongst the disabled community.
"I just started swinging a cub, came on a course and liked it, and it went from there."
I joined Darren on course as he was playing in the final of a competition at his club Darlington.
Darren's ability was highlighted by the fact his disability is not taken into account, he was playing an able bodied-competitor and the fact he was one-armed did not come into it.
That also brings Darren onto one of his big goals, which is to become the first-ever one-armed golfer to play off scratch.
"You play off scratch in competition everything, but the lowest I have knowm is four, and another off six," he said.
"Three or four is very possible, I have got the capability but I have to keep my head down and concentrate, I have the game to play off scratch it is just putting it together."