On the trail of The Wolf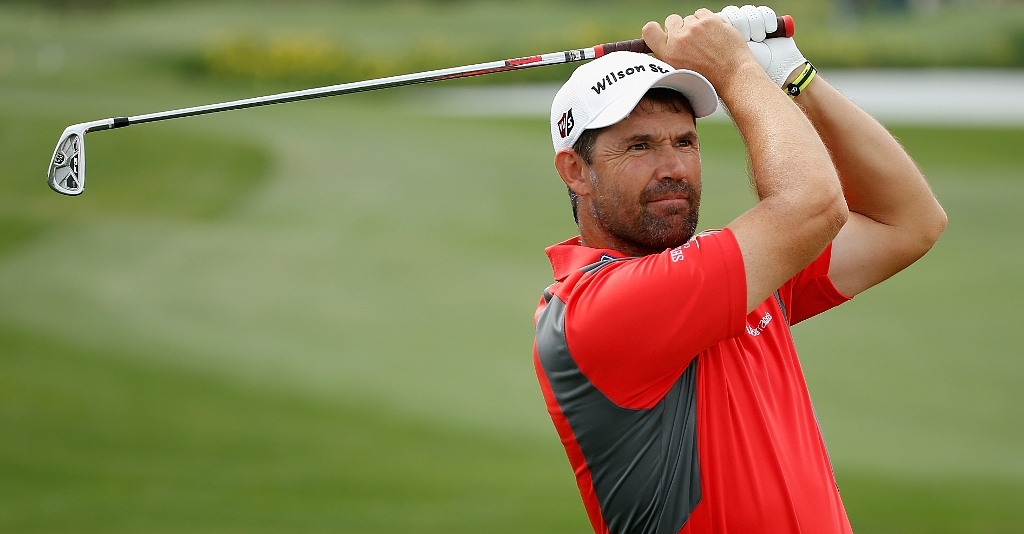 We catch up with Lee 'The Wolf' Spurling – one of the child prodigies featured in the Channel 4 documentary 'Trophy Kids'.
Back in March, Channel 4 aired a documentary called 'Trophy Kids' – a Cutting Edge film following four sets of parents devoting themselves to taking their kids to the top.
One of the youngsters featured was golfer Lee 'The Wolf' Spurling although, in truth, the documentary was more about his dad Ian, who possessed an unwavering belief that his boy was destined for greatness.
It so happens that Lee and his family are next-door neighbours of a work friend of mine. I had wondered what had become of Lee since the programme was made so here was the chance to find out.
Meeting 'The Wolf'
I call round their house in Horsforth just prior to the Open and receive a warm welcome from Ian and his wife Lavinia. Lee is sat on the sofa, fresh from 18 holes that morning.
Ian, who has pulled Lee out of school to give him "more opportunity to practice", first talks me through how he first noticed his son's talent.
"Lee started aged 3 with a plastic set and I nearly fell off the settee when I saw him swing the club, it was that good.
"By the age of five, he'd hit 80,000 golf balls… perfectly. He broke 90 when he was seven years old. Tiger Woods did that at eight."
Those exploits helped Lee win the 2004 Youngster of the Year at the Yorkshire Young Achievers awards (Ian shows me a cutting of him getting presented with the trophy by model Nell McAndrew) while he also did the publicity shots for the junior version of the Explanar – the golf swing training aid championed by Butch Harmon.
But how is Lee getting on now? Was it really worth Ian pulling him out of school and giving up his own business "working six days a week 6am to 6pm"? And how about that bet Ian struck at Hills – 1,000/1 about Lee winning a major before the age of 25 – the angle taken by most stories written about the young Tyke?
Ian fills me in on his progress.
"Last week he took on 140 men in a medal at Horsforth off the white tees and did the lot of them."
Lee in a Q&A (see bottom of story) tells me his best score off the whites is 82 while his handicap, about to be reviewed, is 18.
Now, If that doesn't grab you straight away, it's worth remembering that this is an age where youngsters can show rapid improvement – especially if, like Lee, you're small for your age.
A golf writer I know, who went on to play for England, told me that in the space of a couple of years he took his handicap down from 36 to 1.
The breakdown was:
Aged 13 – took handicap from 36 to 20
Aged 14 – 20 to 11
Aged 15 – 11 to 1
Ian fully expects Lee to follow a similar course.
"We're in the process of playing in medals and stablefords and reducing his handicap," says Ian. "He's only a little lad yet so it's a slow process. You can't rush nature."
The other main obstacle facing Lee is money.
"If I could afford to get him over to the World Kids Championship in America, I'd do it like a shot," says Ian.
"But golf's expensive. It's a struggle. I've gone through three cars driving him up and down the country. Why people can't come forward and help him I do not know. It's like banging your head against a brick wall.
"Winter in this country stops us dead in our tracks. If we could afford it we'd spend winter abroad and that would bring Lee on no end.
"There's a competition in Dubai I'd love to enter but again it's money. That's all he needs, someone to help with his expenses.
"I mean we'll get there no matter what," says a determined Ian. "But he should be helped and given an easier journey."
While plenty of kids show ability, it's mental strength which so often makes the difference. Ian certainly has it and reckons Lee does too.
"What they didn't show on that documentary ('Trophy Kids')," says Ian, "was that they turned up with a test which was written by a top professional in America to see if people have the mind of the elite athletes.
"Now, Lee passed this test and scored the lowest mark you can achieve, with the idea being that the lower the mark the better."
As for the next few years, if all goes to plan, Ian expects Lee's handicap to plunge quickly.
"By the end of the year, he'll be down to… I'd have thought… 10. Maybe even less.
"And he should be off scratch by the time he's 14."
Lee turned 13 a week ago and a couple of days later an excited Ian rang me to say he'd just seen his boy shoot his best round so far – a nine-over-par 80.
Looking further ahead, Ian says: "The amateur championship is our main target. We're going to play in the Faldo Series when he's a bit older. He's already won the Faldo Mini-series held at Stonham Barns (in Suffolk)."
Lee continues to play five days a week and practice on weekends and we at Golf365 are keeping our fingers crossed that he can continue to progress.
We'll give you another update at the end of the year but, for now, here's a quick Q&A with Lee.
Favourite TV: Nature and History programmes
Favourite film: Terminator 2
Favourite food: Salad
Favourite music: Michael Jackson, Girls Aloud
Lowest round: 80
Favourite course played: Bridlington Belvedere
Tournament you'd most like to win: Any of the majors
Favourite golfers: Jack Nicklaus and Gary Player
Favourite football team: Chelsea ("No comment" – Dad)
Favourite other sports: F1 and Moto GP
Dream four-ball: Tiger Woods, Jack Nicklaus, Seve Ballesteros, Gary Player