On the brink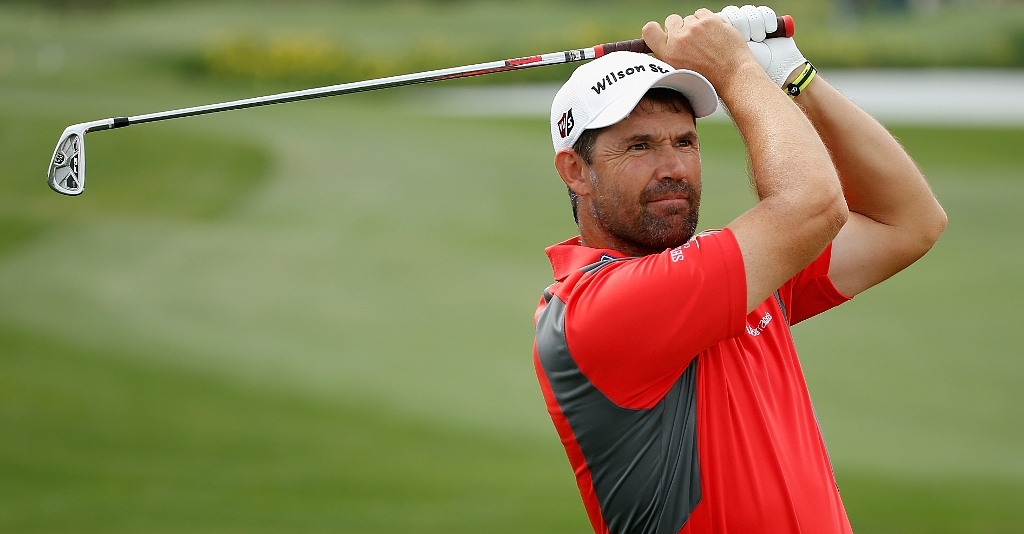 It's that time of year again. Some endangered players could lose their tour cards. Who's in trouble – and where?
With just a few weeks left in the 2009 season, a lot of golfers are currently playing for their future in Europe and America.
This is a gut-wrenching part of the year when every shot can mean the difference between playing on the main tour and playing in the second division – or possibly even between playing golf for a living and having to do something else instead.
Who are the poor souls on the brink? We had a look down the lists to find out.
PGA TOUR
Surprise relegation candidates
Who would have thought that Vaughn Taylor would be in serious trouble at this time of year?
A two-time winner of the Reno-Tahoe Open and a Ryder Cup competitor in 2006, he seemed to be one of America's rising stars. But he lacks the career earnings, his wins came a long time ago and he hasn't cashed the cheques this year. If he doesn't improve on 131st in the money list he'll be going Nationwide in 2010.
Another surprise is Troy Matteson, winner of the 2006 Frys.com Open. The one thing in his favour is that the Florida man loves the end of the season – he thrives in his home state and will be hoping for a return to winning form in Las Vegas.
Youngsters on the line
A trio of youngsters have played their part in the 2009 PGA season but still need another good finish to lift themselves out of trouble.
Australia's Matt Jones (122nd on the money list) was fifth at both Torrey Pines and Deere Run, but he needs to find that form again soon. The good news is that he recently played on the Nationwide Tour and finished third in Utah.
Big-hitting Robert Garrigus (124th) briefly threatened to win the Bob Hope in the early season but has made just one top10 all year and badly needs to rediscover form – perhaps the pro-am format in Las Vegas might remind him of that Bob Hope effort.
Scotland's Martin Laird was second in the Reno-Tahoe Open, but he was short of Fedex Cup points and consequently it didn't matter that he was in form – he had nowhere to play and prove it whilst the Tour concentrated on the superstars. He must hope that the form remains and that he can improve on his current rank of 135th.
Back to Q School?
Pity poor Harrison Frazar: at the end of 2008 he went to Q School and trounced the field, shooting a fourth round 59 on his way to winning by eight strokes. He must have hoped he could translate that form to the big stage but he currently lies right on the line at 125th in the money list and needs to do something soon if he is not to return to Q School, where a repeat success would be hard to achieve.
Saved by career earnings
Australia's Stuart Appleby has endured an appalling year with only two top 30 finishes. He currently lies 129th in the money list but will be saved by his ranking of 15th in the career earnings.
Tim Herron has also struggled in 2009. Lumpy is yet to break the top 10 all year and languishes in 133rd but his spot at 42nd in the career earnings will earn him a reprieve.
No such luck for Chris Dimarco who has played his career earnings joker for both of the last two years – he lies 136th so one or two good finishes could save him yet.
Bailed out by recent wins
Despite having had poor years Sweden's Carl Pettersson plus the Americans Johnson Wagner and Ryan Palmer can all rest easy because they have wins in the last couple of years which earn them exemption for 2010.
EUROPEAN TOUR
Ever-present Autumn twitchers
England's Sam Little ought to be safe at 105th on the Race to Dubai rankings but it would not be too much of a surprise if the poor bloke got dragged into the end-of-season dog battle: he is more or less a hardy perennial.
Another Englishman, Richard Bland, also knows a little too much about bouncing around the cut line (the top 115 get a card for the following year) and he'll need to use that experience to build on his current rank of 113th.
No such problems for David Drysdale of Scotland who is usually to be found missing out on a card in some horribly masochistic manner – but this year he has finally thrived on Tour, ranks 47th and will enjoy the final weeks of the year.
Saved by the bank balance
Ireland's Paul McGinley has had a very poor year (captaincy in the Vivendi Trophy excepted) and lies in 116th but he can rely on all the money he has in the bank since (remarkably perhaps) only 17 players have earned more than McGinley in European Tour history.
Played well recently but still not safe
Two weeks ago in Austria England's Benn Barham and Scotland's Scott Drummond played some excellent golf: Barham was only denied victory by an inspired Rafael Cabrera Bello whilst Drummond only tripped-up in the final round.
But both were desperate for a big cheque and unfortunately they still are: Barham lies 124th in the rankings, with Drummond 156th.
Drummond has been saved in recent years by his exemption for winning the 2004 BMW PGA Championship but that runs out at the end of this year …
Young, free and … Challenge Tour bound?
There is a crop of young players of whom much can still be expected but who may need to take one step back before they can take at least two steps forward.
England's Robert Dinwiddie and Oli Fisher are struggling at 147th and 148th in the rankings, France's Michael Lorenzo Vera lies 129th and Spain's Alejandro Canizares is 149th.
Scotland's Richie Ramsay seems to be following the lead of his predecessor as US Amateur Champion, Edoardo Molinari.
Like the Italian, Ramsay has struggled on his first year on the main tour. If he goes back to the Challenge Tour, however, he'll be hoping he bounces back as spectacularly as Molinari has (the Italian has won a record breaking total so far in 2009).
On the line again
Two years ago Lee Slattery was a mere 77 Euro short of getting his 2008 Tour Card by right. It was an excruciating amount to be short and yet he remained calm and claimed a card at Q School a few weeks later.
Last year he didn't exactly make life easy for himself, but he was safe enough at 107th.
This year he will be stressing again, though, as he currently lies 126th and is in dire need of another good finish.