On Open for all ages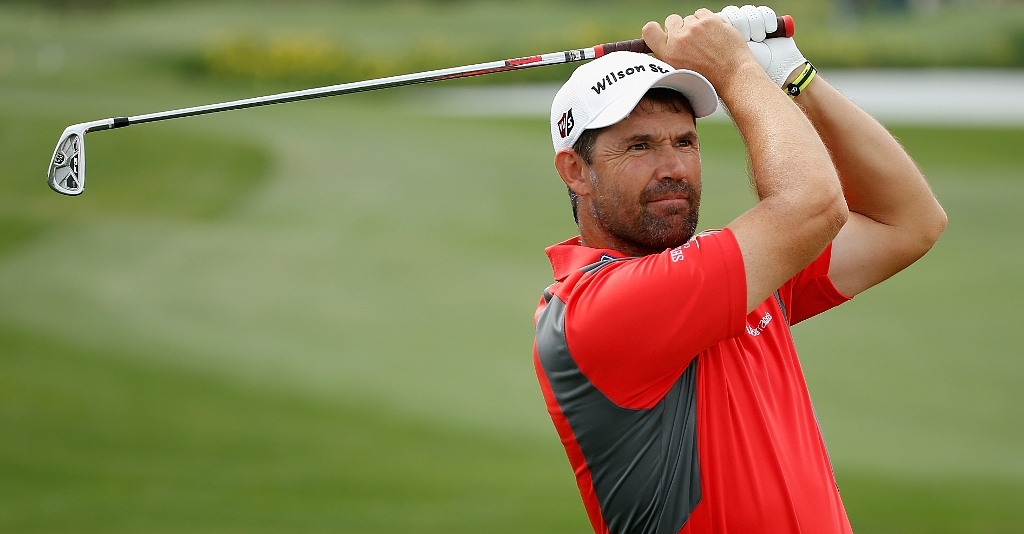 Mark Garrod looks at the entry list for next month's Open Championship and says it will be one for all ages.
From 59-year-old five-time winner Tom Watson to 16-year-old Italian sensation Matteo Manassero, the new and youngest-ever British Amateur champion, next month's Open Championship will be one for all ages.
But what Turnberry will not see is the first woman competitor.
It is four years now since the organising Royal and Ancient Club announced that the entry form was being changed to give top female players their chance.
So far, though, not one has even paid the £125 entry fee and tomorrow's 16 regional qualifiers around England, Scotland and Ireland will once more be male-only events.
Michelle Wie was big news when the change was made. At 14 she had been given an invitation to the US Tour's Sony Open in her native Hawaii and by missing the cut by only a single stroke all sorts of things started to be predicted for her.
That was 2004, the year after then world number one Annika Sorenstam had become the first woman since 1945 to compete on the men's Tour.
The Swede, now retired and expecting her first child, made it clear that her "battle of the sexes" was a one-off, but Wie was determined to keep on trying and while she has never got as close to surviving a Tour cut again she did get through the first stage of US Open qualifying in 2006.
To have the opportunity to do the same in The Open, however, Wie first has to finish in the top five of a women's major.
She did that three times as an amateur and then in her first three
as a professional, but not once in the last 11.
None of her fellow LPGA members has declared any intention to enter the Open regional qualifying should they earn the right and it looks like being a long time before that changes.
In the meantime there are some well-known men players still trying to earn a place in next month's field.
More than 1,500 tee it up tomorrow looking for around 150 places in the 36-hole final qualifying stage in Scotland the week after next.
Among those already exempt into that are double Masters champion Jose-Maria Olazabal, 1999 runner-up Jean Van de Velde, former European number one Ronan Rafferty and American Ryder Cup stars Fred Couples and Brad Faxon.
At that point 288 do battle for a mere 12 spots at Turnberry, but despite those odds hope springs eternal for all the professionals and amateurs now entering the fray with 54 holes to negotiate if they are to line up against Tiger Woods, Padraig Harrington and the rest.
They include 48-year-old Gary Wolstenholme, who way back in 1977 when he was just 16 caddied for his late father Guy in The Open best remembered for the "Duel in the Sun" between Watson and Jack Nicklaus.
Wolstenholme, who plays tomorrow at Pleasington in Blackburn, made his own Open debut at Muirfield in 1992 and appeared again at Sandwich in 2003, both times after winning the British amateur title.
The record points-scorer for Britain and Ireland in the Walker Cup is still most famous for beating Woods in the match at Porthcawl 14 years ago and decided to turn professional late last season to prepare for the seniors tour.
Boosted by earning a place in the US Open, he entered the European Tour qualifying school, but since failing in that has been trying to keep his game in shape in mini-tour events.
"I've played only seven tournaments so far this year, whereas as an amateur I would played about 19 by this stage," he said.
"I'm not as sharp as I'd like to be and that's frustrating, but I'm working hard and in the next couple of months I hope I can play some decent stuff.
"Qualifying is always a bit of a lottery, but if I can get through
then Turnberry is one of my favourite courses. I won the Scottish
stroke play title there and competed in a couple of Amateurs.
"I remember being caddie for my father very vividly. He was exempt through playing well (he was 17th) the previous year, but missed the cut."
Scotland's Gordon Sherry is another competing in the regional qualifying, in his case at Musselburgh.
Also a former British amateur champion and Walker Cup team-mate of Wolstenholme, great things were expected of the 6ft 8in Sherry when he came fourth in the 1995 Scottish Open and finished ahead of Woods in The Open at st Andrews the following week.
But his professional career never took off. He made six trips to the Tour school without once surviving it and is now 35.
Another trying for Turnberry is Guy McQuitty, who at the Ayrshire course in 1986 shot rounds of 95 and 87 for a 42 over par total that nobody has topped since.
Two years ago the 46-year-old had a kidney transplant and a heart pacemaker fitted. His health forced him to give up golf in 2003 and his return was the Open qualifier at Effingham in Surrey last year.
McQuitty failed then, but is back to give it another go.