Olly wants Seve at Medinah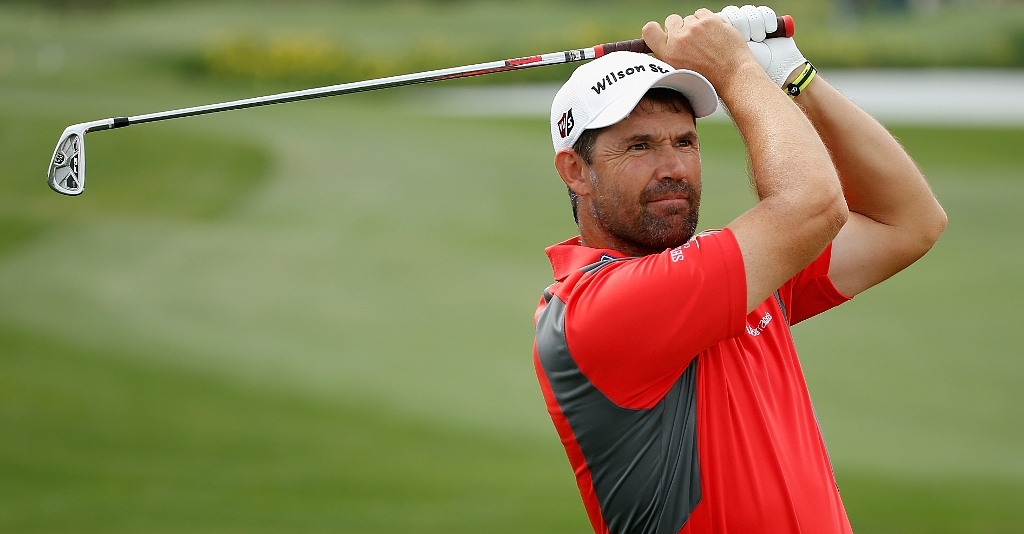 Jose Maria Olazabal hasn't given up hope that his childhood inspiration, Seve Ballesteros, will be at next year's Ryder Cup.
Jose Maria Olazabal hasn't given up hope that his childhood inspiration, Seve Ballesteros would be at the Medinah Country Club, outside Chicago, in the autumn of next year when Olazabal leads Europe's defence of the trophy.
The Mail Online reported Olazabal has having said this week that Europe's latest Ryder Cup skipper would love to have Ballesteros with him at Medinah.
Olazabel is reported to have said he spoke with his golfing pathfinder and later Ryder Cup partner and captain by telephone last week and could tell by the tone of his voice "that he was tired, but that's normal when he has this treatment."
Ballesteros is having chemotherapy as part of his ongoing treatment following the removal of a malignant brain tumor two year as ago.
'I'd love him to be with me and I will always have a place for him. I know just how much impact Seve had with the phone call he made to the team during our victory at Celtic Manor in October. He reached out to the players, it was very emotional.'
Olazabal cannot be sure, right now, whether Ballesteros will be well enough to travel to Medinah next year, but of one thing he is sure.
His boyhood hero and great friend "knows that he has had a wonderful career; knows that people love him and knows people appreciate what he has done for the game."
"In that sense," Olazabal insists, "I think he is pretty much at peace with himself.'
Twenty-four years ago, Ballesteros has recalled, he watched in delight as Olazabal, then just 21, danced in celebration after Europe's first Ryder Cup win on American soil at Muirfield Village in Dublin, Ohio.
It was the beginning of a great partnership that would become inflict much pain on the US teams of the future.
'Seve was never beaten,' Olazabal remembered. 'You learn from what you see, and I did that from the way Seve played and the way he acted on the golf course.
"He broke down barriers. He took the concept of golf to a new audience and he opened a lot of doors for European players when he went to the States and won the Masters that first time.
"We started to believe, as young players, that we could follow in his footsteps."
Olazabal did – twice.
'The way Seve played golf had not been seen before. In his prime, he played from places you weren't supposed to be, yet ended up making a birdie or saving par with some huge shot.People were mesmerized by Seve. He changed so much."
Olazabal added that despite all his pain, Ballesteros still showed glimpses of his old self.
"I think he is very happy with what he has achieved in his life,' said Olazabal. 'But he has said to me that the Masters owes him one!"
Ballesteros, says Olazabal, believes he was good enough to have won more than two green jackets (in 1980 and 1983), but he will surely be proud that nine of the world's top 20 players at Augusta this year, including the top four, will be from Europe.
This because, Olazabal feels, that if anyone blazed the trail for the nine, Martin Kaymer, Lee Westwood, Luke Donald, Graeme McDowell, Paul Casey, Rory McIlroy, Ian Poulter, Francesco Molinari and Robert Karlsson, it was Seve Ballesteros.