Olly v Monty – head to head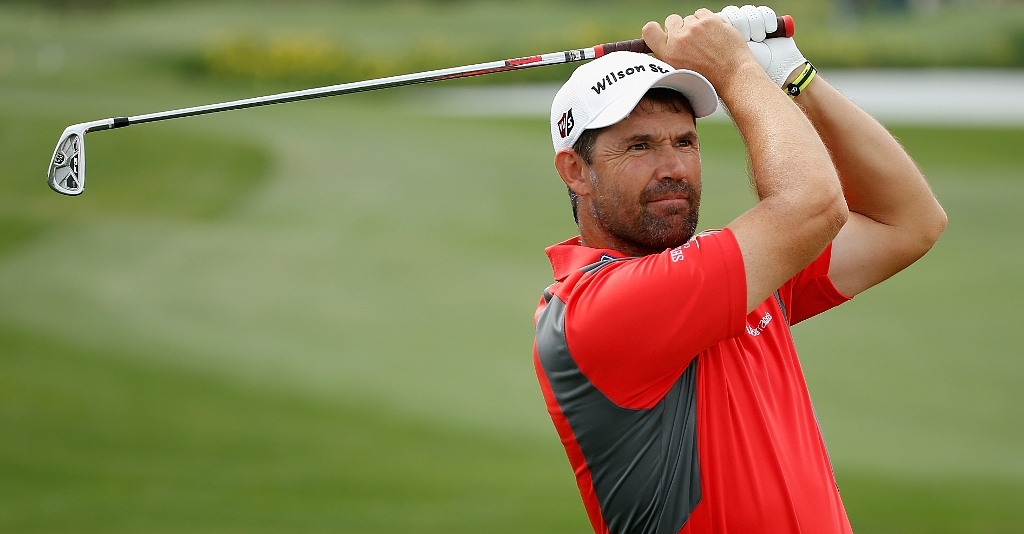 Jose Maria Olazabal today confirmed his interest in the Ryder Cup captaincy for 2010 but would Colin Montgomerie be a better choice?
Jose Maria Olazabal today confirmed his interest in the Ryder Cup captaincy for 2010 but would Colin Montgomerie be a better choice?
Here, PA Sport's Sarah Gwynn looks at how the two players match up.
AGE
Having been Nick Faldo's vice-captain in Valhalla last year, Olazabal said he wanted to fight for his place in the team in 2010. Three years Montgomerie's junior at 42, time is on Olly's side so waiting until 2012 is a feasible option as he would still only be 46. However, the Spaniard has struggled with injuries, fatigue and rheumatism over the last few years and, despite a return to form in recent months, is may struggle to make the team as a player in 20 months' time. The mood seems to be in favour of a younger captain still in touch with the players and Olly certainly ticks that box.
Montgomerie will be 47 when the Ryder Cup hits Wales for the first time in its history next year, and if he captains it will almost certainly bring an end to his playing career. The Scotsman was overlooked by Faldo for the wild card place last year, denying him the chance to become the event's record points-scorer, which may rankle with him and prompt him to give it one last shot as a player. Monty was widely thought to captain the side at Gleneagles in 2014 but if his playing standards continue to decline, however, he might want to bring it forward.
TEMPERAMENT
Olly is well known for his dignity when the USA team stampeded across the green at the 1999 Ryder Cup in Brookline, and would be a wiser choice to captain the other side of the Atlantic as he has never been heckled by the noisy American crowds. The invasion of the 17th green had nothing to do with the fact it was him playing with Justin Leonard and he behaved impeccably while still conveying how wrong the premature celebrating was. Calm and quiet, his contributions at Valhalla were widely welcomed by the players, by whom he is extremely well respected.
Monty, on the other hand, has often been targeted by spectators in America and has always been more likely to lead Europe on home soil. His temperament has been questioned in the past, but in Ryder Cups he always seems to find form. He is noted for his lack of focus though, and quite often becomes distracted by seemingly very minor incidents, sometimes reacting aggressively towards spectators.
If things are not going his way, he can be brusque and dismissive towards the media, but diplomacy is not an essential characteristic – as Faldo showed.
RYDER CUP SUCCESS
Olazabal, a two-time Masters champion, and Seve Ballesteros, a five-time major winner, combined to be the most successful Ryder Cup partnership in history, winning 11 and halving two of 15 matches. He formed a similarly fruitful partnership with Sergio Garcia in Europe's victorious 2006 cup, and played in teams in 1987, 1989, 1991, 1993, 1997, 1999 and 2006.
Although he is branded as one of the best players never to win a major, having finished runner-up five times, Monty's Ryder Cup record is exceptional. He has never lost a singles match in eight Ryder Cups and has amassed 23.5 points in total – only 1.5 points behind Faldo. He halved the last hole with Scott Hoch to obtain the half point which won Europe the cup in 1997 and sank the winning putt in what is considered to be his finest hour in the 2004 event.
FORM
Although both are capable of having a playing role in 2010, Olazabal's recent injury history makes a non-playing role more likely. The Spaniard has only played in two events since last May and has had to pull out of this week's Qatar Masters because of a recurrence of the rheumatism which has blighted his last two years on the European Tour.
Monty has arguably been in decline over the last two years but he still looks the more capable of the two to play in 2010.
He failed to qualify for last year's cup and missed out on a wild card and has already stated his desire to be part of the team next time. Since winning the European Tour Order of Merit in 2005, Monty has slid away, subsequently finishing ninth, 12th and 27th.
He has failed to threaten in any of the majors since coming joint second at the 2006 US Open.