Oliver Wilson just wants a win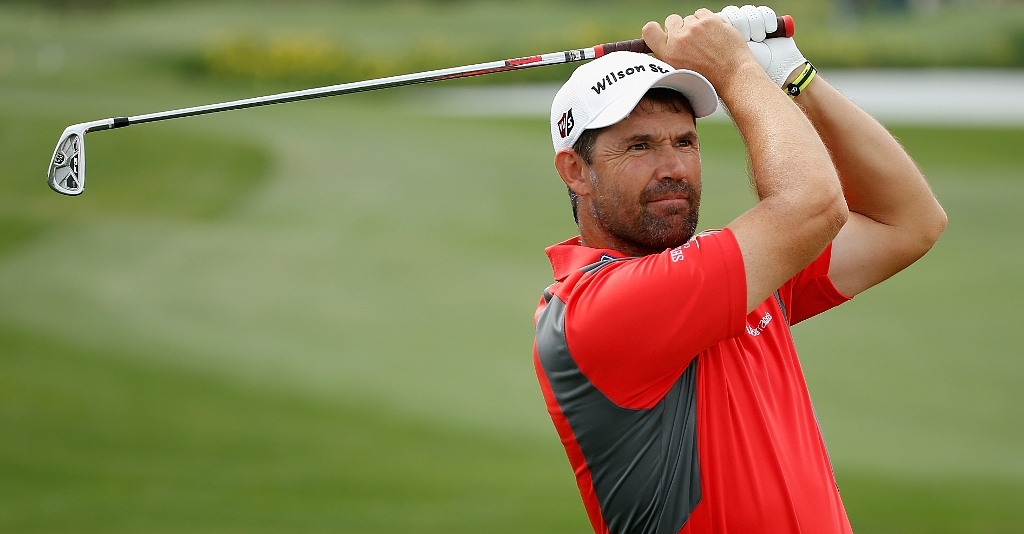 Oliver Wilson would love to end his long wait for a maiden win at the BMW PGA Championship at Wentworth this week.
You can earn a nice living – millions, in fact – not winning on the European and American golf tours. But Oliver Wilson has had enough of not winning.
And ending his long wait for a maiden victory will taste especially sweet if it comes at this week's BMW PGA Championship at Wentworth.
The only player to make a European Ryder Cup side without a title to his name, Wilson has now had eight second places in his career.
Of all of them, however, the one he wishes he could go back to and
try again was this event last year.
One shot ahead with two holes to go the Surrey-based 28-year-old had two par fives between him and Europe's flagship title and a first prize of almost £600,000.
"Yeah, home tournament kind of (he is from Mansfield originally), my girlfriend was there, family was there, lots of friends," he recalled.
"Everything was kind of right for it – and it didn't happen."
Driving into the trees down the 17th led to a bogey six, a par at the last put him in a play-off with Miguel Angel Jimenez and the Spaniard won it with a birdie on the second extra hole.
"That's golf, I guess. I hit good putts and when I look back I think I did one thing wrong – the bad tee shot on 17.
"I didn't know, but par-par would have been good enough to win and you've got to be pretty disappointed you can't finish with that.
"Even making bogey on 17 you'd fancy making birdie on 18, but that was a bit of lack of course experience, just knowing how the wind affects the ball off that tee shot.
"It hurt pretty bad, but I think I am ready to win. Definitely.
"I feel technically this is as good as I've ever been in my career.
"I know I'm due. I just have to keep getting in contention and now I know that if I play well for four days I'll win."
There was the setback two weeks ago of being forced out of the Players Championship in Florida with a neck injury and he is also on anti-inflammatories for a chest problem.
Returning to action in the Irish Open last week he was in the hunt after opening 66-68, but then came a 76 in Saturday's strong winds and he finished 14th.
Rusty after a month off may have been a contributory factor there, but he added: "I think as time goes by this next few weeks I'll really get the feel and get the scoring.
"When that happens I feel like I could run away with a tournament."
Wilson's first two second places came after play-offs – against Paul Casey in China in 2005, then two years ago against Anton Haig in Thailand.
Later the same season he shot a closing 66 to finish three behind Andres Romero in Germany and he ended the year losing by one to James Kingston in South Africa after leading by one with a round to go.
Back in China last April he was three behind entering the last day, but crashed to a 79 and finished nine behind runaway winner Damien McGrane.
A 64 was a much better climax at the Italian Open, but it still left him one behind Hennie Otto and after Wentworth's sudden death
he went into extra holes yet again in Shanghai in November, but lost to Sergio Garcia.
All this has earned Wilson well enough £2million as well as a Ryder Cup cap, but lifting a trophy is what he dreams of and Sunday will do very nicely.