Old White TPC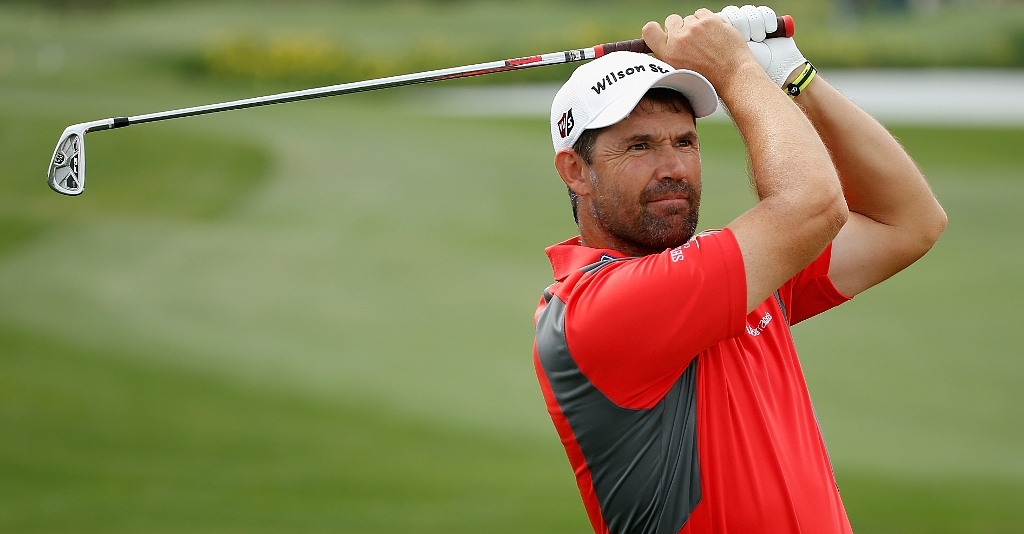 The Old White TPC, where this week's Greenbrier Classic is to be played, was opened as far back as 1914.
The Old White TPC, where this week's second Greenbrier Classic is to be played, was the first 18-hole golf course to be built at The Greenbrier Resort and was opened as far back as 1914.
The course, one of three championship layouts at the Greenbrier, is an award-winning resort located in White Sulphur Springs, West Virginia that was named after the famed Old White Hotel, which stood on the grounds from 1858 to 1922.
HISTORY
US President Woodrow Wilson was one of the first golfers to play The Old White TPC Course. He did this in April of 1914.
The historic course features generous fairways and challenging, undulated greens. Every hole is memorable and has a well defined strategy for success.
Whether you prefer a challenging approach or one with less risk, and a higher chance of success, you'll find it on this historic course.
Charles Blair Macdonald, a dominant figure in the early history of American golf, designed the course and modelled several holes from some of the most famous holes in the British Isles..
The 8th hole, for example, was based on the Redan at North Berwick, the 13th on the Alps at Prestwick; and the 15th on the Eden at St. Andrew's.
Over the years, many golfing greats including Ben Hogan, Byron Nelson, Arnold Palmer, Gary Player, Lee Trevino, Jack Nicklaus and Tom Watson have putted on the Old White's famous greens. Sam Snead shot his final hole-in-one on The Old White's 18th in 1995.
Between 2001-2006 Lester George restored The Old White Course, his restoration bringing back many of the original features of what has been described as a CB Macdonald masterpiece.
In 2010, The Old White Course hosted the inaugural Greenbrier Classic which was won by Stuart Appleby who set a course record of 59 in the final round.
In 2011, it was announced that The Old White Course had become The Old White TPC, joining some of the most prestigious golf courses in the nation within the PGA TOUR's Tournament Player's Club Network.
The Old White TPC, along with The Greenbrier and The Meadows Courses all begin and end at the Golf Clubhouse.
THE RESORT
As a National Historic landmark, The Greenbrier Resort's classic architecture, exquisite interior design, carefully sculpted landscape, impeccable service and outstanding amenities have hosted distinguished guests from around the world since 1778.
Combining the graciousness of the past with exceptional comforts of today, a new era of elegance awaits you at The Greenbrier.
This renowned property offers 710 rooms, including 33 suites and 96 guest and estate houses. The Greenbrier has 10 lobbies, more than 40 meeting rooms and a complete conference center facility.
Surrounded by the beautiful Allegheny Mountains, The Greenbrier offers exclusive services and amenities such as championship golf, fine dining, more than 50 leisure pursuits and outdoor adventures, designer boutiques, a 40,000 square foot world-class spa and a 103,000 square foot gaming and entertainment venue.
THE OLD WHITE TPC
Fast facts:
Original architect: Charles Blair MacDonald (1914)
Most recent redesign: GA TOUR Design (2010-2011)
Par value: 70
Course ranking Ranked 42 (out of 52) in difficulty on the PGA TOUR in 2010
Yardage history: 7,229 in 2010 to the present time.
Grasses: Poa annua (Tees, fairways); Bent grass (Greens); Kentucky bluegrass, perennial rye grass, fescue (Rough)
Tournament Stimpmeter 10.5 ft
Sand bunkers 72
Water hazards 10
CARD OF THE COURSE
(See under Hole, Par, Yards and Rating of difficulty
1 – 4 – 449 – 11
2 – 4 – 448 – 7
3 – 3 – 205 – 4
4 – 4 – 396 – 13
5 – 4 – 344 – 16
6 – 4 – 471 – 5
7 – 4 – 405 – 10
8 – 3 – 217 – 2
9 – 4 – 404 – 14
10 – 4 – 385 – 5
11 – 4 – 477 – 3
12 – 5 – 568 – 18
13 – 4 – 474 – 1
14 – 4 – 399 – 12
15 – 3 – 213 – 6
16 – 4 – 442 – 9
17 – 5 – 572 – 17
18 – 3 – 162 – 8
DRESS SUGGESTIONS
Because the club wants its guests to feel comfortable in its resort atmosphere, the primary dress code for most areas of the property is 'resort casual'.
"With more than 50 activities from golf, tennis, fly fishing, European sporting clay shooting and off-road driving, tennis shoes and spikes are acceptable throughout much of the property," its official website at www.greenbrier.com/golf/the-golf-club/the-old-white-tpc.aspx tells you.
"Suitable swim wear and lounge wear is always welcome in our poolside areas and comfortable resort attire is appreciated otherwise. In fact, The Greenbrier doesn't have a "formal" dress policy, as such, and most business casual areas can help with complimentary attire.
Resort casual attire: Collared sports shirts, golf and/or tennis sweaters, shirts or blouses, slacks, walking shorts, Bermuda shorts, golf and/or tennis shorts and shoes.
Business casual attire: Jacket suggested for gentlemen; dresses or evening suits for ladies. In the main dining room, gentlemen are required to wear a tie and jacket. After 7:00 pm, a sport coat is required in the Casino Club.
Note: To ensure the greater enjoyment of all guests, robes and swim wear may not be worn outside of the swimming pools and spa areas.
GREENS FEES:
The Old White TPC (18 holes):
Spring Season, April 9 – April 12: Resort guests $200; Non-resort guests $350
High Season, April 13 – October 21: RG – $350; NRG $400
Fall Season, October 22 – November 25: RG – $200; NRG – $350
NOTE: Forecaddies are required $20/person + gratuity (during high season only)
The Greenbrier Course (18 holes):
Spring Season, March 31 – April 12: RG – $150; NRG – $225
High Season, April 13 – October 21: RG – $250*; NRG – $300
Fall Season, October 22 – October 28: RG – $150 NRG – $250
The Meadows Course (18 holes):
Off-Season, January 1 – February 29: RG – $75; NRG – $125
Spring Season, March 1 – April 12: RG – $100; NRG – $155
High Season, April 13 – October 21: RG – $150*; NRG – $200
Fall Season, October 22 – November 30: RG – $100; NRG – $150
Off-Season, December 1 – December 31: RG – $75; NRG – $125
* Twilight rate available after 4:00 p.m.
NOTE: Cart and caddie fees additional
DRIVING RANGE:
Included with greens fees or daily fee – $30 per person per day
Driving Range with Clubs (daily fee) – $40 per person per day
RENTAL RATES:
Clubs: Callaway, Taylor Made, Titleist & Nike rental clubs are available, fee includes six golf balls – $85 for 18 Holes and $50 for 9 Holes
Shoes $14
Caddie Fees: Double – $140; Single – $80
Cart Fees, 18 holes – $36; 9 holes – $24
CONTACT:
For further information about the Old White TPC, including green fees, the cost of hiring golf cars and clubs and the availability of practice facilities, you can contact The Club at:
– The Old White TPC, 300 W Main St, White Sulphur Springs, West Virginia 24986