Olazabal tailor-made for role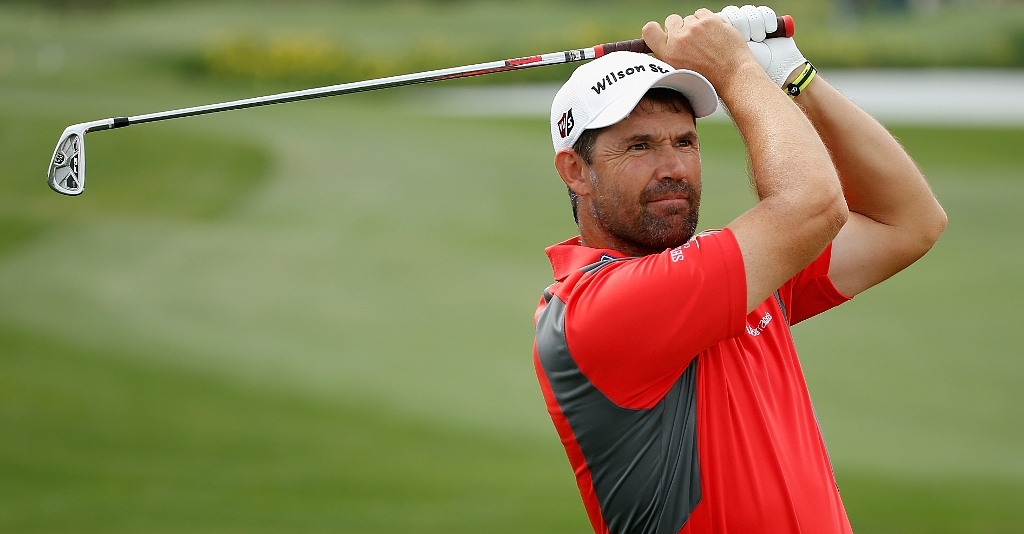 From the moment of his stunning debut in 1987, Jose Maria Olazabal has had captain stamped all over him.
From the moment he made his stunning debut and danced on the green at Muirfield Village in 1987, Jose Maria Olazabal has had his name stamped on the Ryder Cup.
Now, after a journey of incredible highs and terrible lows, Olazabal – 'Olly' as he is universally known – has been named as Europe's captain for the match in Chicago next year.
Only the battle with rheumatism that has blighted his career had put a question mark over whether the 44-year-old Spaniard would become just the third continental golfer to lead the side.
Seven times a player in the event – it would have been eight but for his poor health in 1995 – Olazabal served as Nick Faldo's assistant in Louisville three years ago and then was a late addition to Colin Montgomerie's backroom staff at Celtic Manor.
Despite winning back the trophy Montgomerie immediately announced he would be stepping down and told Press Association Sport: "I do hope Jose Maria will be well enough to be the next captain.
"He did brilliantly as one of my assistants here. It was between him and me for the captaincy this time and in two years' time he'll be 46, just a year younger than I am now."
Olazabal and fellow Spaniard Seve Ballesteros formed Europe's most successful partnership in Ryder Cup history, winning 11 and losing only two of 15 games together.
Their last match as a pair in the event was a 2&1 victory over Davis Love – tipped to be the United States' captain next year – and Tom Kite at the Belfry in 1993.
Olazabal then won the first of his two Masters titles and he and Ballesteros would almost certainly have played in harness again the following September, but after being selected as a wild card – just as he was for three of his four previous appearances – illness struck.
During a nightmare 18 months out of the sport there were times when he crawled around his home and feared his future would be in a wheelchair.
Diagnosed with rheumatoid polyarthritis in both feet, Olazabal did not know if he would ever return to the fairways, let alone triumph at Augusta again and earn three more Ryder Cup caps.
Amazingly, though, he won just his third tournament back and under Ballesteros' captaincy returned to the side at Valderrama in 1997.
After helping Europe retain the trophy Olazabal was soon in tears, saying: "I am just proud to be here. The spirit has been great and I will never forget it for the rest of my life."
The time away certainly made it easier to put everything into perspective.
"It remains the perfect reminder that while you have bad times in this game, things can always be so much worse," he stated.
The greenkeeper's son was understandably emotional once more when he became Masters champion for the second time in 1999 – Europe's last win there – but his role in the Ryder Cup later that same season would be remembered for a very different reason.
Olazabal was on the receiving end when Justin Leonard sank a 45-foot putt on the 17th green that sparked over-the-top celebrations from his team-mates.
They would have been fine if the putt had decided the outcome, but Olazabal still had a chance to halve the hole. Once the stampede and the pandemonium was over he missed and the controversy soured the atmosphere between the two sides.
He was measured in his own response, though.
"The whole world saw what happened and the whole world is going to judge what their behaviour was like," he said.
"All we ask is respect from our opponents."
That looked like being his parting shot to the competition as a player, but after suffering more problems off the course he qualified again for the 2006 match at the K Club – and won all his three games in a much more fitting finale.
There have been further long absences from the game since, but his standing among his peers – interrupted only by a dispute with Padraig Harrington at the 2003 Seve Trophy when Olazabal thought his integrity had been questioned by the Irishman – always made it likely he would be captain one day.
That day has now arrived.