Olazabal handed Ryder captaincy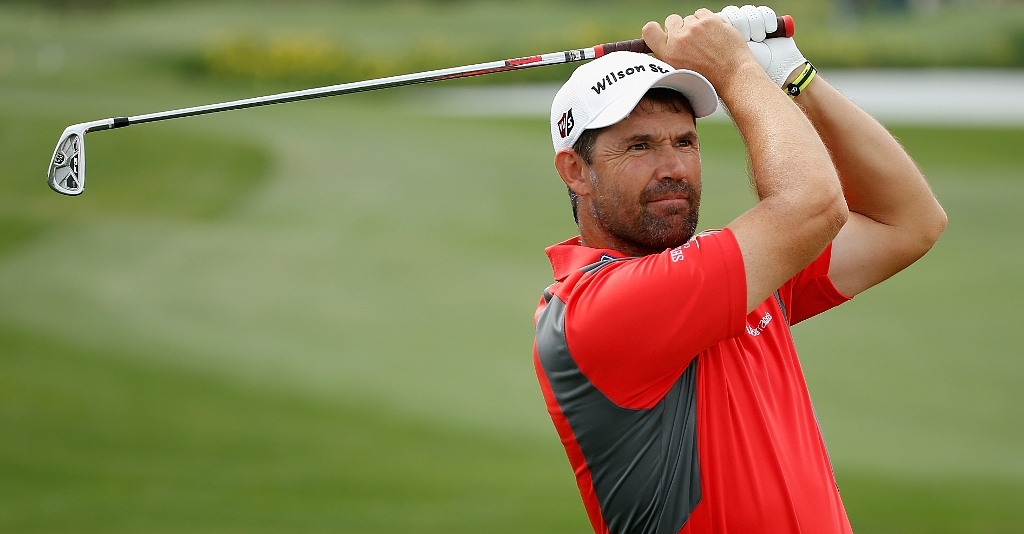 As was widely expected, Spanish golfing icon Jose Maria Olazabal has been named Europe's next Ryder Cup captain.
As was widely expected Spanish golfing icon Jose Maria Olazabal has been named Europe's next Ryder Cup captain.
He succeeds Colin Montgomerie who confirmed he was stepping down immediately after he had led Europe to their dramatic one-point victory over the USA at Celtic Manor in October.
Olazabal, a two-time Masters champion, was the overwhelming favourite to get the nod at the European Tour's Tournament Committee meeting in Abu Dhabi today (Tuesday) and his backers were not disappointed.
The 44-year-old Spaniard, a vice-captain for the last two matches, is only the third continental European to lead the European team.
Fellow Spaniard Seve Ballesteros, with whom he formed a stunning partnership that saw the duo lose only two of 15 games, was captain on home soil for the win at Valderrama in 1997 and Germany's Bernhard Langer then took over from Sam Torrance for the 2004 match in Detroit – and led Europe to a record nine-point victory.
Olazabl competed only three times on the European Tour last year because of a continuing battle with rheumatism, but starting with this week's Abu Dhabi Championship, he hopes to play considerably more events this season – and right through to the defence of the trophy in Chicago in September next year.
This order to increase his contact with the players who will be fighting for places in his team.
Corey Pavin's successor as American captain will be unveiled on Thursday and it is firmly expected to be Davis Love, one of Pavin's backroom team in Wales.
In the meantime, a delighted Olazabal told reporters: "The two Masters wins at Augusta National are the highlight of my playing career, but this is my proudest moment.
"Golf has been my life and representing Europe in the Ryder Cup has given me so much enjoyment, so to be named the European Ryder Cup captain is something very special and I am looking forward to the next 20 months before we reach Medinah.
"Without question the Ryder Cup has given me many memorable times, especially with Seve from the moment we were first partners in 1987 and Europe won in America for the first time.
"We were unbeaten in 1989 and 1991 and we won our last match together in 1993.
"Seve was also our captain at Valderrama in 1997 and that was especially significant because the match was played in Spain and on the Continent for the first time and, of course, we won."
"In all I've played under five captains – Tony Jacklin, Bernard Gallacher, Mark James, Ian Woosnam and Seve – and the last in 2006 with Woosie was one to remember because we won 181/2 – 91/2.
"I played two fourball matches with Sergio (Garcia) and we won both and then I beat Phil Mickelson in the singles, which was the last match I played.
"It was also a wonderful experience to be involved as a vice-captain with Nick Faldo in 2008 and then again with Colin Montgomerie when we regained the Cup at Celtic Manor last year.
"I've learned a lot along the way and linked to my own experiences I look forward to drawing on all that knowledge with the aim, of course, to keeping the cup in our possession.
"We all know the Ryder Cup is one of the most exciting and important competitions in the golfing calendar and that it always inspires team members and spectators alike, but there is nothing like holding that trophy at the end of the week.
"I have spent a lot of my career in America and the fans there have always been fair to me.
"We want to keep the cup and that will be our priority, but I know that the American team will share with us the desire for this match to continue the fabulous tradition of the Ryder Cup with fair play and good sportsmanship the vital ingredients.
"I have accepted the captaincy, but I think my desire to keep playing is known by everyone."
Speaking ahead of the Abu Dhabi Championship, Olazabal added: "This is the first of four tournaments in succession I am playing on the Desert Swing of the European Tour. I am looking forward to competing again and giving myself the chance to win.
"But I want to stress it is a great honour to become the European Ryder Cup captain and I will be committed to getting everything right in the build-up to the 2012 match."
Torrance told Sky Sports News: "He is a great choice. It was inevitable really and I think this is the right time for him.
"His heart is in it – he loves the Ryder Cup. At Valhalla he virtually had the whole team in tears.
"Americans love Ollie as well, so that's good, and I think it's imperative that you are a vice-captain before you are captain."
JOSE MARIA OLAZABAL FACTFILE
1966 – Born February 5 in Fuenterrabia, Spain.
1983 – Wins Italian Amateur, Spanish Amateur and British boys titles.
1984 – British Amateur champion (beats Colin Montgomerie in final).
1985 – Misses cut in The Masters, wins British Youths, turns professional and wins European Tour qualifying school.
1986 – Second to Seve Ballesteros on Order of Merit after victories in European Masters and Sanyo Open, named Rookie of the Year.
1987 – Partners Ballesteros to three wins as Europe triumph in Ryder Cup on American soil for first time.
1989 – Second on money list again, also wins in Japan and top scores in tied Ryder Cup with 4 1/2 points out of five.
1990 – First title in America comes by 12-stroke margin, four other wins worldwide.
1991 – Second to Ian Woosnam at Masters – victory would have made him world number one – then unbeaten with Ballesteros again in Ryder Cup defeat.
1994 – Lands first major title at Masters, Europe's ninth win there in 15 years.
1995 – Pulls out of Ryder Cup with foot problem diagnosed as rheumatoid polyarthritis and is out of golf for 18 months.
1997 – In only his third event back captures his 17th European title, then helps Europe retain the Ryder Cup on Spanish soil.
1999 – Completes dream comeback with second Masters title, but fails to beat Justin Leonard in controversial decisive match at Ryder Cup.
2000 – Equals major record with 63 during US PGA Championship.
2006 – After more health problems earns seventh Ryder Cup cap and wins all his three games as Europe retain trophy.
2008 – Vice-captain to Nick Faldo in Ryder Cup defeat.
2009 – Only the second Spaniard (Ballesteros was the first) to be inducted into golf's World Hall of Fame.
2010 – Late addition to Montgomerie's backroom team for victory at Celtic Manor.
2011, January 18 – Named Montgomerie's successor.
Ryder Cup record: Played 31 Won 18 Halved 5 Lost 8.
Record with Seve Ballesteros: P15 W11 H2 L2.