Oh I say: JI Young prevails in NJ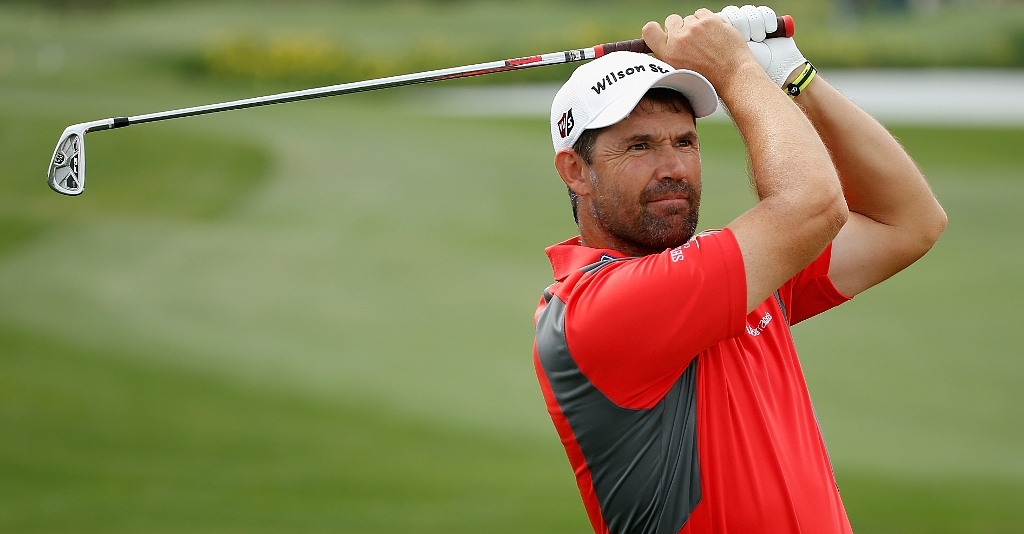 Ji Young Oh shrugged away an icy wind better than any of her rivals on Sunday, to win the Sybase classic in New Jersey.
Ji Young Oh shrugged away better than of her rivals, the icy wind that battered Upper Montclair Country Club in New Jersey on Sunday, to win the Sybase classic going away.
And it was no real, Oh, what a surprise! either.
The year ago 20-year-old Korean won her first LPGA Tour title at the State Farm Classic in Illinois less than a year ago.
The difference is that she didn't think she could to win that one. This one she did – from the start.
"At the State Farm I didn't expect to win that tournament, the opportunity presented itself to me," she said through an interpreter. "I played with a lot of great players (this week) and from the first day, when I made that hole-in-one. I knew that the trophy was waiting for me and I needed to do everything in my power to win it."
"I really wanted it badly and there was no way I wasn't going to get it," she said.
Oh teed off in the final round tied with the big-hitting Norwegian Suzann Pettersen and with the equally long Brittany Lincicome, already a major winner this year, a shot behind her.
Paul Creamer and Michelle Wie were six shots behind her and like Pettersen and Lincicome, had been booming their drives between 40 and 50 yards further than her.
But the Korean didn't let their fame or their distance phase her.
She simply kept her shorter drives in the fairway, hit some superb approaches with rescue clubs and showed great skill on and around the greens to cooly come home with a 2-under 70 and a winning 14-under 274 that left Pettersen, who stumbled with a 2-over 74, trailing in second place by all of four shots, and Creamer and Wie, who could do no better in the inclement weather than a pair of 73s, a good six shots behind her.
Pettersen blamed her disappointing final round on her putting.
"To win golf tournaments you need to make putts when you really need them," Pettersen said. "Today wasn't that day."
Wie had chance to get into the race early on but she missed an 8-foot birdie putt on the first hole and when she found water with a shot from 165 yards at the 5th it was the beginning of the end.
She said: "I putted well today and drove the ball well," Wie said. "If only I could have hit a couple of irons better, it would have been a different story."
Creamer saw the entire day as a battle of attrition.
"No one did anything out there," she said. "It was just a matter of who could make pars."
Three-time defending champion Lorena Ochoa, who was attempting to match Annika Sorenstam and Laura Davies as the only LPGA players to win an event four times in a row, finished way down the field at 1-under.
"I was just not on my best game this week," the Mexican sporting icon said. "I never found any momentum, never felt comfortable out there. It was just a struggle. It's OK. That's just the way it is sometimes and I am happy."
ALL THE FINAL ROIUND SCORES
(USA unless stated, par 72):
274 Ji-Young Oh (Kor) 66 69 69 70
278 Suzann Pettersen (Nor) 65 70 69 74
280 Paula Creamer 70 69 68 73, Michelle Wie 70 69 68 73
281 In Kyung Kim (Kor) 68 73 70 70
282 Brittany Lincicome 64 69 72 77, Hee Young Park (Kor) 67 74 67 74
283 Amy Hung (Tha) 70 72 70 71, Louise Stahle (Swe) 73 68 72 70, Candie Kung (Tai) 71 69 69 74
284 Momoko Ueda (Jpn) 71 71 71 71, Helen Alfredsson (Swe) 62 76 72 74
285 Ji-Yai Shin (Kor) 69 71 71 74, Natalie Gulbis 70 72 70 73, M.j Hur (Kor) 74 71 72 68, Moira Dunn 71 69 70 75, Karin Sjodin (Swe) 73 72 69 71
286 Ai Miyazato (Jpn) 73 68 69 76
287 Lorena Ochoa (Mex) 71 71 72 73, Song-Hee Kim (Kor) 72 67 74 74, Russy Gulyanamitta (Tha) 73 69 69 76, Sandra Gal (Ger) 70 69 75 73
288 Jee Young Lee (Kor) 69 71 76 72, Becky Lucidi 72 70 72 74, Ya-Ni Tseng (Kor) 71 71 74 72, Paige Mackenzie 72 71 75 70, Karrie Webb (Aus) 70 69 72 77, Young Kim (Kor) 71 70 72 75, Meg Mallon 70 73 70 75, Brittany Lang 68 74 69 77, Katherine Hull (Aus) 67 73 73 75
289 Marisa Baena 72 72 74 71, Giulia Sergas (Ita) 73 71 75 70, Mikaela Parmlid (Swe) 75 69 74 71, Becky Morgan (Wal) 71 69 77 72, Juli Inkster 75 68 72 74
290 Wendy Doolan (Aus) 70 68 74 78, Chella Choi (Kor) 71 70 71 78, Angela Park (Bra) 73 70 75 72, Christina Kim 74 70 75 71, Stephanie Louden 72 72 75 71, Vicky Hurst 73 71 73 73, Se Ri Pak (Kor) 72 71 73 74, Alena Sharp (Can) 70 71 72 77, Meaghan Francella 73 71 73 73, Janice Moodie (Sco) 71 72 72 75
291 Minea Blomqvist (Fin) 74 70 74 73, Ashleigh Simon (Rsa) 71 72 76 72, Anna Grzebien 72 72 72 75, Cristie Kerr 72 72 72 75, Wendy Ward 73 72 72 74, Hye Jung Choi (Kor) 69 72 74 76
292 Na Yeon Choi (Kor) 73 71 74 74, Stacy Lewis 70 74 73 75
293 Eun Hee Ji (Kor) 72 72 72 77, Hee-Won Han (Kor) 73 71 76 73, Laura Davies (Eng) 74 71 73 75
294 Jennifer Rosales (Phi) 72 73 72 77, Soo-Yun Kang (Kor) 73 70 74 77, Kim Hall 72 72 72 78
295 Mika Miyazato (Jpn) 73 68 75 79, Mollie Fankhauser 70 72 75 78, Lisa Strom (Gbr) 72 69 75 79, Marcy Hart 69 76 76 74
296 Angela Stanford 73 70 80 73, Sarah Kemp (Aus) 71 72 79 74, Kris Tschetter 73 71 76 76
298 Meredith Duncan 76 69 75 78
299 Jill McGill 74 70 76 79, Karine Icher (Fra) 73 72 80 74
300 Sophie Giquel (Fra) 70 74 78 78, Katie Futcher 71 72 76 81
301 Irene Cho 73 71 77 80