Ogilvy headlines Texas logjam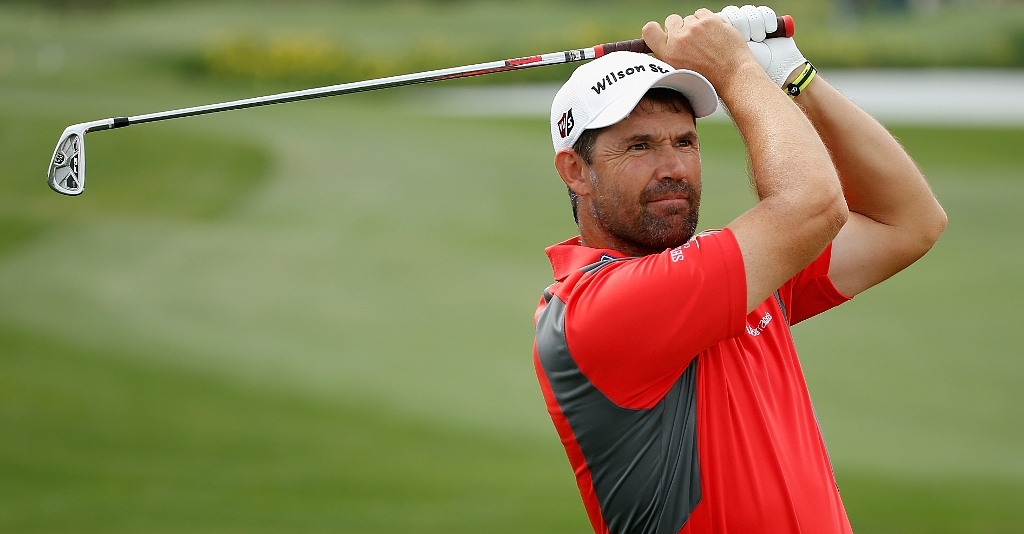 Geoff Ogilvy has conquered strong, gusting winds to move into the lead at the Valero Texas Open – but he's not alone.
Former US Open champion Geoff Ogilvy has conquered strong, gusting winds to move into the lead at the Valero Texas Open – but he is not alone. Not by any means.
He is having to share the top spot with six Americans on what ranks as the second-most crowded 36-hole leaderboard in PGA Tour history.
It was just one short of the record of eight set in the 2001 Greater Hartford Open.
A level par 72 on a tough old day at San Antonio's AT &T Oaks Course when only 13 players broke par as opposed to the 50 who did it in the calmer first round, saw the lanky Australian move into a modest, 3-under 141 tie with former US PGA champion Rich Beem, and Kevin Sutherland, who both posted 2-under 70s, Brandt Snedeker and Brenden Steele, who shot 72s, and Charlie Hoffman and Kevin Chappel, who each carded 1-over 73s.
A second Australian, Adam Scott, the defending champion here and a runner-up in the Masters at Augusta National last week, posted a 74 and is a shot back from the leaders in a second group that included three more Americans in Dean Wilson, Matt Every and Cameron Tringale.
The logjam at the top as the event heads into moving Saturday was brought to a total of 16 players within two shots of the lead by a third group lead by JB Holmes and Ricky Barns who are on 143.
And it means that the Texas Open is as wide open as any event this season as it moves into a final two rounds of likely see-sawing drama
In the meantime Ogilvy was relieved and happy to be where he is after battling 30mph (48.28kph) winds all day.
Despite the three bogeys and the double bogey that nullified his five birdies, he felt he had posted "a pretty good score,"
"I feel like I could have had maybe one or two (shots) better but I definitely could have had quite a lot worse.
"As soon as you miss one, there's a potential disaster on every hole.
I'm happy to get out of it with no damage done and still looking forward to the weekend."
Scott, who mixed two birdies with four bogeys, said the challenge of the gusting winds was increased greatly by the tricky pin positions for the second round.
He said: "The pin spots were very hard to get near, so mistakes were easy to make.
"This course is very difficult around the greens anyway and when that bit of control that you do have is taken away, it's magnified by the severity of these greens."
First round leaders Stewart Cink and fellow-American JJ Henry, who opened with 67s, couldn't get close to matching that score in the wind and tumbled down the leaderboard.
"I don't know if this course is ready for a big old north wind like that," said a bemused Cink after posting five bogeys and a triple as against just two birdies.
There's not a lot of room to play out there.
"If you're driving the ball straight, you can play good. But get a little bit off with the wind? Wow! I was in the rocks and trees probably six, seven times today. It adds up in a hurry."
Claims that the pin placement and the wind had turned the course into a monster where backed up by statistics. The scoring average on Friday was 75.289, the highest on the PGA Tour since the first round of the Open Championship at Royal Birkdale in 2008 when it was 75.877.
Some of the prominent golfers who missed the cut on this day of misery for them were Masters final round front-runner and double Major winner Angel Cabrera of Argentina, 2003 Masters champion Mike Weir of Canada and American Ryder Cup star Anthony Kim.