Ogilvy criticises Bradley omission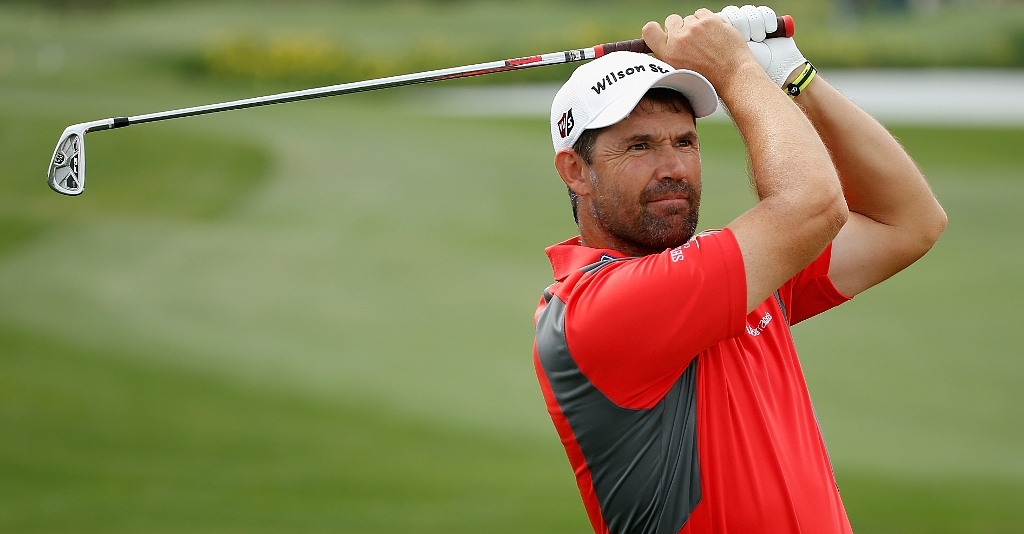 Ogilvy has criticised Fred Couples for preferring a beleaguered Tiger Woods to a super hot Keegan Bradley.
Australian Geoff Ogilvy has criticized US President's Cup captain Fred Couples for preferring a beleaguered Tiger Woods to a super hot Keegan Bradley.
Woods, whose career since late 2009 has been stung by scandal, blighted by injury and stalled by a so-far unsuccessful swing change, has not won a tournament in more than two years and has missed more cuts than at any time in his hither too majestic career.
Bradley, in the meantime, has sneaked in under the radar to win twice on the US PGA Tour, the second time in the season's final major, the US PGA Championship, and this week underlined his new found prowess by beating 2011's three other major winners, Charl Schwartzel, Rory McIlroy and Darren Clarke in the Grand Slam of Golf in Bermuda.
Geoff Ogilvy says he finds it "astonishing" that Keegan Bradley was overlooked by Couples who preferred Woods and Tour Championship winner Bill Haas as his two wild card picks for the United States team to play The Internationals, a rest of the world team excluding Europe, in Melbourne, Australia in November.
Ogilvy, a former US Open champion and a man whom International captain Greg Norman hopes will be a key member of his team in Melbourne next month, has been quoted as saying by Associated Press that he was astounded by the special treatment given to Woods at the expense of other deserving Americans and was especially amazed that Couples had publicly assured Woods of getting one of his captain's pick weeks before the schedule date for the wild card announcement.
Couples chose the out-of-form former world No.1 Woods and Tour Championship winner Bill Haas as his two discretionary picks, while Bradley missed out despite winning his major title and the Byron Nelson Championship this year.
"You can't ever say that picking Tiger Woods is a bad selection, but the way he picked him is," Ogilvy said. "I don't agree with the way he picked him, announcing it months early, basically telling the guys who are on the fringe of the US team there's really only going to be one pick.
"Keegan Bradley is the obvious one. He's won two tournaments this year, one of them being a major, and he hasn't made the team, which is astonishing really that you can do that in a year and not make the team," he added.
"I'm not going to stand up and say Tiger is a horrible pick, but I'm going to say it's very disappointing that Keegan Bradley doesn't get to play. That's where I'm at with it."
Bradley may still get a chance to tee it up at Royal Melbourne. Test confirmed on Wednesday that US team member Steve Stricker has a herniated disk in his neck.
It has still to be decided whether Stricker will be fit enough to play in the Presidents Cup, Couples has stated categorically that if Stricker can't play, he would be replaced by Bradley.
Ogilvy said Royal Melbourne — the scene of the International team's only Presidents Cup victory in 1998 — would again provide a definite advantage to the Internationals.
"It's a pretty big advantage," he said. "You wouldn't consider it one of the most difficult golf courses in the world anymore, but it's definitely a golf course that rewards local knowledge."