Ochoa stumbles, Wright and Kerr lead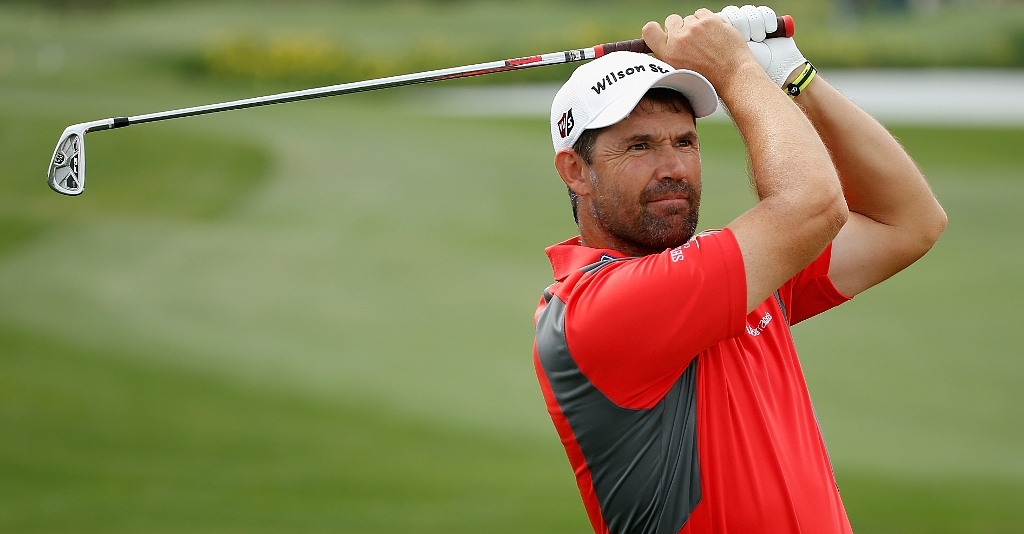 Lorena Ochoa had one of her rare bad days on Saturday, tumbling from three ahead to five behind at the Michelob Ultra Open.
Lorena Ochoa had one of her rare bad days on Saturday, tumbling from three ahead to five behind in the 3rd round of the Michelob Ultra Open.
This after shooting a 74 at the Kingsmill Golf Club's River Course in Virginia on a day when the hot new leaders, Lindsay Wright of Australia was posting a stunning 7-under 64 and 11-time Tour winner Cristie Kerr of the USA a 5-under 66 to take their 54-hole totals to 15-under 298.
Ochoa, the World No 1 and already a winner this season, was only able to make two birdies on Saturday as against three bogies and a double and has dropped back into joint 5th place with Americans Natalie Gulbis (68) and Wendy Ward (67).
She is separated from the leaders by two Koreans, In Kyung Kim, who is just one shot behind the leaders in third place after carding a 67, and Song-Hee Kim, who is two shots back after a 68.
Wright couldn't recall when she last played in a final group on the final day in her six years on tour, but she hardly looked as if her rare chance of a maiden victory on Sunday was going to give her nightmares.
"I'm absolutely, ready to go for it.Bring it on," She told reporters.
"I'm excited, like, 'Oh wow! I'm leading the tournament.' I mean, my expectations are that I expect to be here. But in saying that, it's also a new experience."
Kerr, in the meantime, said she hoped to spend Sunday practicing the Zen-based mental process that has helped put her back amongst the game's front runners again this season.
Ochoa couldn't understand why she had stumbled after looking so solid in the first two rounds when her 13-under total was a 36-hole record for the event.
"I don't know what happened," She said, throwing up her hands. """""""""""""""""""""""""""""""""""""""""""""""""""""""""""""""' "I didn't hit the ball bad. I lipped out maybe four putts today. A couple of them were about six feet, so I was a little frustrated."
Ochoa shouldn't be written off, however.
"I'm going to tell myself tomorrow is a new day," she said with the kind of resolve that spells trouble for her rivals.
Wright, on the other hand, intends to employ lessons learned in some of her recent events when she has been in contention, most recently the season's first Major, the Kraft Nabisco Championship, where she finished fourth a month ago.
"If you start planning your (winners) speech on the first hole, you know you're going to be in trouble. It's a matter of playing each shot at a time. You've got to pace yourself," she said.
"I have to focus on where I want to go tomorrow and not on being tied for the lead, because obviously that's not going to hold up,
"If you can ride those patches where not everything is coming together, that's when you know you're playing really well," she added
ALL THE THIRD ROUND SCORES (USA unless stated, par 71):
198 Lindsey Wright (Aus) 65 69 64, Cristie Kerr 69 63 66
199 In Kyung Kim (Kor) 68 64 67
200 Song-Hee Kim (Kor) 69 63 68
203 Natalie Gulbis 70 65 68, Lorena Ochoa (Mex) 64 65 74, Wendy Ward 72 64 67
205 Na Yeon Choi (Kor) 67 68 70, Shiho Oyama (Jpn) 69 66 70
206 Il Mi Chung (Kor) 69 70 67, Angela Stanford 68 68 70, Shanshan Feng (Chn) 70 67 69
207 Minea Blomqvist (Fin) 66 71 70, Ya-Ni Tseng (Kor) 71 64 72, Hee-Won Han (Kor) 66 69 72, Allison Hanna-Williams 71 67 69, Hwa seon Lee (Kor) 67 70 70, Sarah Kemp (Aus) 69 68 70, Nicole Castrale 71 67 69
208 Ai Miyazato (Jpn) 71 65 72, Giulia Sergas (Ita) 71 68 69, Teresa Lu (Tai) 69 72 67, Jin young Pak (Kor) 73 70 65, Juli Inkster 71 67 70, Sarah Lee 66 71 71, Kris Tamulis 68 70 70
209 Amy Yang 67 74 68
210 Michelle Wie 70 67 73, Young Kim (Kor) 70 69 71, Reilley Rankin 70 69 71, Hye Jung Choi (Kor) 68 73 69
211 Ji-Young Oh (Kor) 71 66 74, Chella Choi (Kor) 68 73 70, Carin Koch (Swe) 71 68 72, Momoko Ueda (Jpn) 69 71 71, Kristy McPherson 70 69 72, Leah Wigger 72 70 69, Hee Young Park (Kor) 71 67 73
212 Irene Cho 69 72 71, Karrie Webb (Aus) 74 68 70, Jin Joo Hong (Kor) 71 68 73, Brittany Lincicome 74 69 69, Suzann Pettersen (Nor) 68 73 71, Anna Rawson (Aus) 71 69 72, Stephanie Louden 71 69 72, Jimin Kang (Kor) 71 70 71, Becky Morgan (Wal) 73 69 70
213 Meena Lee (Kor) 73 70 70, Diana D'Alessio 69 72 72, Kyeong Bae (Kor) 74 66 73
214 Wendy Doolan (Aus) 72 70 72, Mika Miyazato (Jpn) 69 73 72, Beth Bader 68 75 71, Eun Hee Ji (Kor) 71 72 71, Brandi Burton 72 71 71, Louise Stahle (Swe) 71 72 71, Brittany Lang 69 74 71, Sandra Gal (Ger) 71 71 72, Vicky Hurst 69 72 73, Ji-Yai Shin (Kor) 70 68 76, Alena Sharp (Can) 73 69 72, Katherine Hull (Aus) 69 71 74
215 Jill McGill 73 69 73, Soo-Yun Kang (Kor) 73 68 74, Sarah-jane Smith (Aus) 70 72 73
216 Anja Monke (Ger) 72 70 74, Sophie Giquel (Fra) 70 72 74, Eva Dahllof (Swe) 74 68 74, Meaghan Francella 70 71 75
218 Janice Moodie (Sco) 69 74 75, Marcy Hart 72 70 76
219 Katie Futcher 70 73 76, Allison Fouch 70 73 76
220 Lorie Kane (Can) 71 71 78