Ochoa reels in Gustafson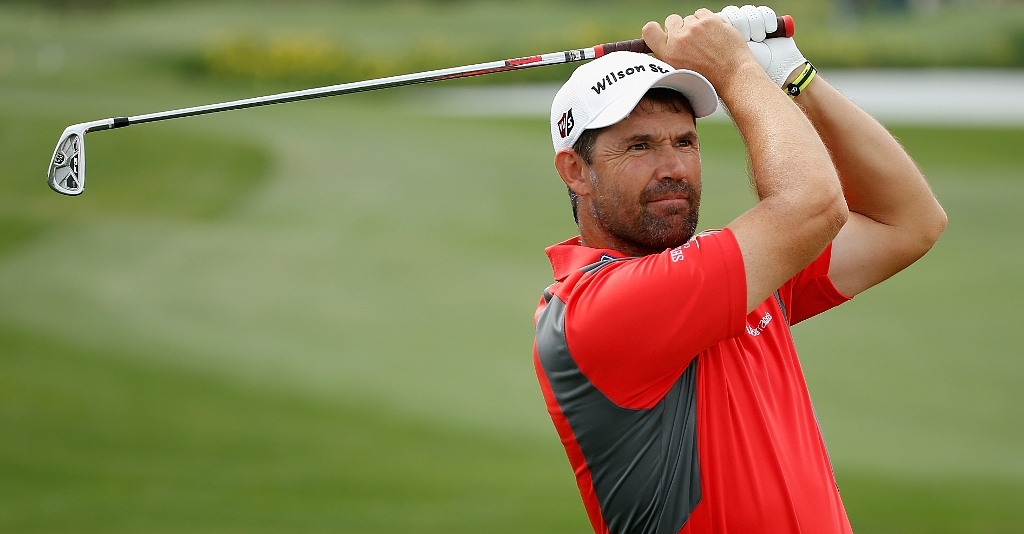 A back-nine birdie blitz has put Lorena Ochoa into a share of the lead with Sophie Gustafson at the Longs Drugs Challenge.
A five-birdie-blitz over the last seven holes on the back nine on Saturday has earned Mexico's Lorena Ochoa a 7-under 65 and rocketed her into a share of the lead with Swede Sophie Gustafson heading into Sunday's final round of the Longs Drug Challenge.
Ochoa, who trailed Gustafson by four shots after 10 holes at the Blackhawk Country Club in Danville, California, included a a 16-foot birdie putt on the 18th as she announced she was on the come-back trail after one of her longest runs without a victory since replacing Annika Sorenstam as world Number One.
Overnight leader Gustafson shot a 66 and with her and Ochoa now six clear of the leaders of the chasing pack, Angela Stanford and Sun Young Yoo, who both shot 69s for 10-under totals, the event is beginning to look like two horse race.
Gustafson is playing excellent golf, but Ochoa's assertion that she "can't remember when she last hit the ball so well' will come as sobering words to the Swede.
"Yes, it was a good day all right, one of those days you want to remember always," said Ochoa.
"You keep them in your head and have just good memories. … I'm happy I'm right up there."
Gustafson started the day well enough with five birdies in the first 10 holes to take her tournament total to 15-under and go four strokes clear of her pursuers at the turn.
But then it was time for Ochoa's birdie blitz to kick in.
It started at the par-3 12th and ended with a 16-foot birdie on the par-4 18th and suddenly she had drawn level with Gustafson and was pumping her fists in the excitement of finally finding her best form again after months of mediocrity (by her own high standards) following her two early-season wins.
"Sophie's been playing great, but I think tomorrow both of us will tee off having the same opportunities," said Ochoa, who will play in the final group with Gustafson and the unheralded Yoo
I don't want to say (experience is) an advantage, because every single time it's different. We shall have to wait and see."
ALL THE THIRD ROUND SCORES
(USA unless stated, par 72):
200 Lorena Ochoa (Mex) 68 67 65, Sophie Gustafson (Swe) 65 69 66
206 Sun Young Yoo (Kor) 73 64 69, Angela Stanford 67 70 69
207 Paula Creamer 71 67 69, Morgan Pressel 71 69 67, Maria Hjorth (Swe) 69 66 72, Leta Lindley 70 71 66
208 Vicky Hurst 71 67 70, Amy Yang 72 67 69, Christina Kim 70 73 65, Katherine Hull (Aus) 72 68 68, Amanda Blumenherst 70 71 67
209 Natalie Gulbis 73 66 70, Mikaela Parmlid (Swe) 68 71 70, Anna Grzebien 69 71 69
210 Yani Tseng (Tai) 69 70 71, Sophia Sheridan (Mex) 67 72 71, Catriona Matthew (Sco) 71 70 69, Suzann Pettersen (Nor) 69 68 73, Brittany Lang 71 70 69, Shanshan Feng (Chn) 68 67 75, Kris Tamulis 70 70 70
211 Alena Sharp (Can) 70 72 69
212 Jimin Jeong 73 73 66, Karrie Webb (Aus) 68 75 69, Reilley Rankin 70 69 73, Haeji Kang (Kor) 72 68 72, Brittany Lincicome 72 70 70, Candie Kung (Tai) 73 70 69
213 Joo Mi Kim (Kor) 69 68 76, Jamie Hullett 70 74 69, Juli Inkster 71 72 70, Na Ri Kim (Kor) 67 76 70, Hye Jung Choi (Kor) 71 73 69, Janice Moodie (Sco) 73 71 69, Kyeong Bae (Kor) 68 74 71
214 Minea Blomqvist (Fin) 72 68 74, In-Kyung Kim (Kor) 73 72 69, Jin Joo Hong (Kor) 75 70 69, Eunjung Yi (Kor) 73 68 73, Sarah Lee 73 70 71, Pat Hurst 73 67 74
215 Stephanie Louden 70 72 73, Seon Hwa Lee (Kor) 75 70 70, Jennifer Rosales (Phi) 69 75 71, Wendy Ward 70 72 73, Sandra Gal (Ger) 70 72 73
216 Kim Welch 69 75 72, Paige Mackenzie 74 70 72, Meena Lee (Kor) 70 74 72, Beth Bader 69 72 75, Diana D'Alessio 70 73 73, Michele Redman 72 74 70, Karine Icher (Fra) 69 72 75, Marisa Baena 73 73 70, Teresa Lu (Tai) 71 70 75, Sarah Kemp (Aus) 71 72 73
217 Wendy Doolan (Aus) 74 71 72, Mindy Kim 72 70 75, Ji-Young Oh (Kor) 72 71 74, Karen Stupples (Eng) 73 70 74, Kim Hall 72 72 73, Allison Fouch 73 71 73
218 Jee Young Lee (Kor) 73 73 72, Stacy Prammanasudh 75 68 75, Jill McGill 74 71 73, Becky Morgan (Wal) 74 72 72, Jin young Pak (Kor) 76 70 72
219 Hee-Won Han (Kor) 72 74 73, Brandi Jackson 75 71 73
220 Chella Choi (Kor) 71 75 74, Se Ri Pak (Kor) 72 74 74, Moira Dunn 72 74 74, Katie Futcher 72 74 74
221 Lisa Strom (Gbr) 70 75 76
222 Kristy McPherson 73 72 77
223 Kris Tschetter 70 74 79
225 Audra Burks 72 74 79