Ochoa out in front – again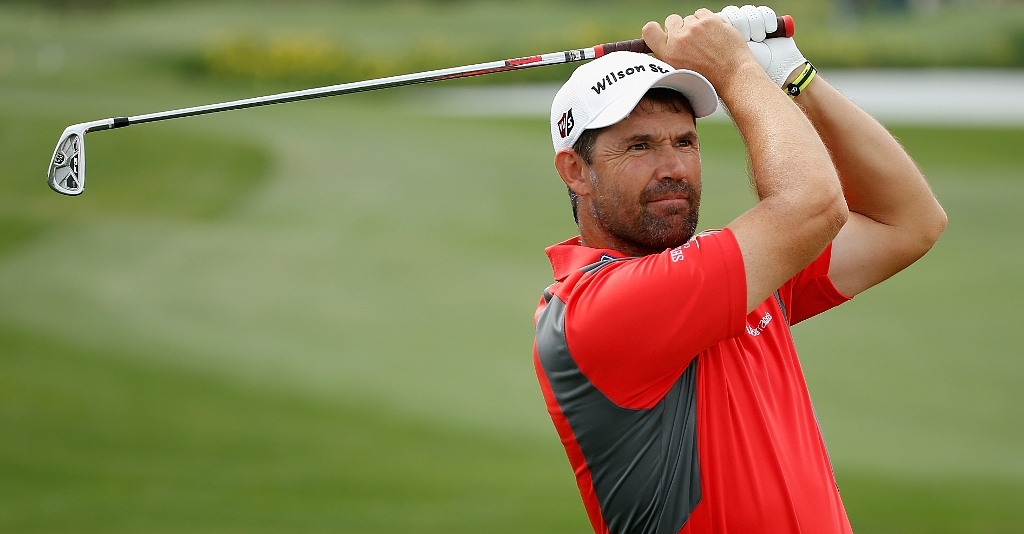 Lorena Ochoa didn't waste any time in getting back on the winning track in the first round of the Michelob Ultra Open.
Lorena Ochoa wasn't wasting any time in getting back on the winning track in Thursday's first round of the LPGA's Michelob Ultra Open in Williamsberg.
Fresh from her triumph in Mexico two weeks ago, the Mexican World No 1 shot an impressive seven-under 64 that will give her a one shot lead over Lindsey Wright of Australia heading into Friday's second round.
"Lets not get too excited. This is only the first day," said Ochoa, a three-time runner-up here but still to win the event.
"We have three more days. We should take them one at a time."
Wright, who has still to win in her five seasons on Tour, hadn't played since finishing fourth in the Kraft Nabisco Championship, the season's first major in the first week in April, but she was nevertheless able to negotiate the River Course at the wet and muddy Kingsmill Golf Club without a bogey.
She is a shot ahead of Korean Hee-Won Han, American Sarah Lee and Finland's Minea Blomqvist, who are tied for third place, and two clear of Seon Hwa Lee, Na Yeon Choi and Amy Yang.
The 2007 champion Suzann Pettersen finished in a 13-strong logjam on 69.
In the meantime the rainy start, sometimes gusting wind and a course made soggy by days of rain, seemed to help rather than hinder Ochoa.
Three of the eight birdie putts she nailed were between 18 to 20 feet and it was clear that her recent work on her putting alignment has brought back her old confidence on the greens and put her back in a victory mode after a slow finish to last season.
"I've made a big change because I didn't feel comfortable aiming for the hole," Ochoa said while explaining that she no longer used an arc path to and from the ball, but now took her putter straight back and brought it through on the same straight path.
"It (hitting it head on) didn't feel right in the beginning, but now I'm seeing a lot of good results."
Wright set herself up with a hot first nine, chipping in from 25 feet and then draining two 20-footers for two more birdies on her first nine. Coming home she only needed to hole putts of inside five feet to pick up three more birdies in her 65.
She quipped: "I hate to say it, but I will say it because it's not everyday you get to say, 'I had an easy six-under."
Until Thursday her best score this season in 22 rounds was 69.
Wright believes a new physical fitness routine to help her work through shoulder injuries has changed things around considerably
"I think it just affects every aspect. It really does boost you up a bit," she said
Michelle Wie, who was at three-under after 12 holes, lost her way with two bogeys to finish six shots off the pace on 70, Se Ri Pak, the 2004 winner, opened with a disappointing 75 and Karrie Webb, who won by seven shots here two years ago, was only one better at 74.
ALL THE FIRST ROUND SCORES
(USA unless stated, par 71):
64 Lorena Ochoa (Mex)
65 Lindsey Wright (Aus)
66 Minea Blomqvist (Fin), Hee-Won Han (Kor), Sarah Lee
67 Na Yeon Choi (Kor), Amy Yang, Hwa seon Lee (Kor)
68 Chella Choi (Kor), Beth Bader, In Kyung Kim (Kor), Angela Stanford, Suzann Pettersen (Nor), Kris Tamulis, Hye Jung Choi (Kor)
69 Mika Miyazato (Jpn), Irene Cho, Il Mi Chung (Kor), Cristie Kerr, Song-Hee Kim (Kor), Diana D'Alessio, Brittany Lang, Vicky Hurst, Shiho Oyama (Jpn), Teresa Lu (Tai), Momoko Ueda (Jpn), Sarah Kemp (Aus), Janice Moodie (Sco), Katherine Hull (Aus)
70 Becky Lucidi, Kelli Kuehne, Young Kim (Kor), Reilley Rankin, Anna Grzebien, Kristy McPherson, Sarah-jane Smith (Aus), Katie Futcher, Ji-Yai Shin (Kor), Michelle Wie, Natalie Gulbis, Louise Friberg (Ser), Sophie Giquel (Fra), Meaghan Francella, Allison Fouch, Shanshan Feng (Chn)
71 Paige Mackenzie, Juli Inkster, Ya-Ni Tseng (Kor), Jimin Kang (Kor), Carin Koch (Ser), Allison Hanna-Williams, Hee Young Park (Kor), Linda Wessberg (Ser), Giulia Sergas (Ita), Jin Joo Hong (Kor), Eun Hee Ji (Kor), Lorie Kane (Can), Louise Stahle (Ser), Anna Rawson (Aus), Sandra Gal (Ger), Stephanie Louden, Jane Park, Ai Miyazato (Jpn), Ji-Young Oh (Kor), Mollie Fankhauser, Nicole Castrale
72 Meredith Swanson, Joo Mi Kim (Kor), Jee Young Lee (Kor), Marisa Baena, Silvia Cavalleri (Ita), Carri Wood, Marcy Hart, Wendy Doolan (Aus), Anja Monke (Ger), Jennifer Rosales (Phi), Sun Young Yoo (Kor), Brandi Burton, Wendy Ward, Candie Kung (Tai), Leah Wigger, Karin Sjodin (Ser), Laura Davies (Eng), Mi Jung Hur (Kor)
73 Jill McGill, Meena Lee (Kor), Pat Hurst, Mindy Kim, Sung Ah Yim (Kor), Carolina Llano, Becky Morgan (Wal), Soo-Yun Kang (Kor), Heather Young, Na On Min (Jpn), Morgan Pressel, Meredith Duncan, Johanna Mundy (Eng), Jin young Pak (Kor), Alena Sharp (Can), Birdie Kim (Kor)
74 Cindy Rarick, Nontaya Srisawang (Tha), Karen Stupples (Eng), Karrie Webb (Aus), Jamie Hullett, Brittany Lincicome, Maria Hjorth (Ser), In-Bee Park (Kor), Jeehae Lee (Kor), Rachel Hetherington (Aus), Erica Blasberg, Laura Diaz, Eva Dahllof (Ser), Moira Dunn, Kyeong Bae (Kor)
75 Taylor Leon, Stacy Prammanasudh, Shi Hyun Ahn (Kor), Helen Alfredsson (Ser), Michelle McGann, Mi-Hyun Kim (Kor), Jimin Jeong, Se Ri Pak (Kor), Eunjung Yi (Kor), Lisa Strom (Gbr)
76 Mikaela Parmlid (Ser), Audra Burks, Angela Park (Bra), Dorothy Delasin, Kris Tschetter
77 Jeanne Cho-Hunicke, Ashleigh Simon (Rsa), Amy Hung (Tha), Sophie Gustafson (Ser), Kim Hall, Stacy Lewis, Karine Icher (Fra)
78 Aree Song (Kor), Christina Kim
79 Michelle Ellis, Charlotte Mayorkas, Victoria Tanco
80 Young Jo (Kor)
83 Julieta Granada (Par)