Ochoa expects tears at her farewell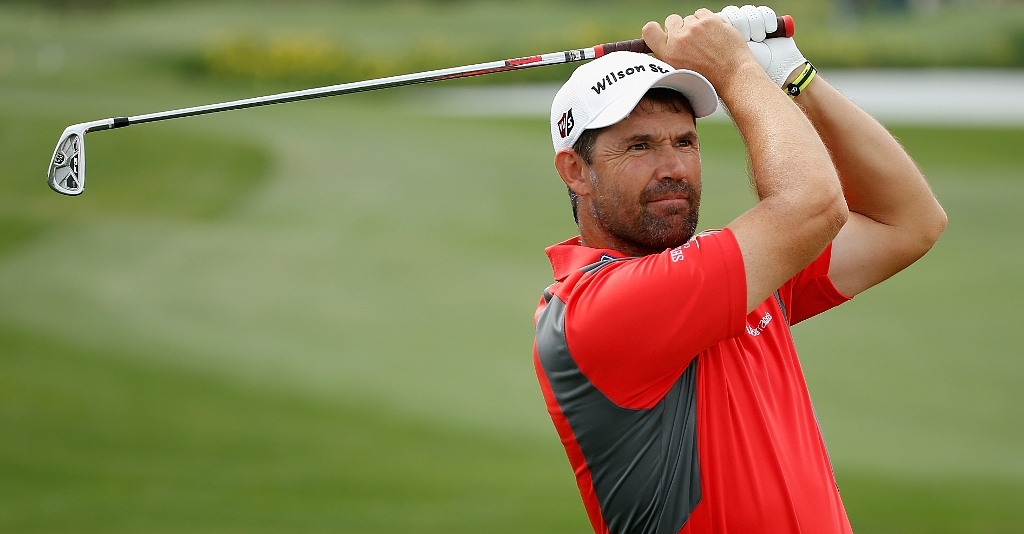 Lorena Ochoa, who announced her retirement last week, is fittingly set to play in her last LPGA event in Mexico this week.
Although Lorena Ochoa has officially announced her retirement, the current World No 1 women's golfer says she will continue to play in a few selected events, including this week's Tres Marais Championship at Tres Marias Country Club in Morelia, down Mexico way.
Ochoa, who recently married Aeromexico chief executive Andres Conesa said last week that she was quitting at the right time; when she was at the top and had achieved everything that she wanted to.
She was leaving the game to raise a family and put more energy into raising the profile of her Charity Foundation.
Despite golf's low profile in Mexico, Ochoa has established herself as one of Mexico's greatest sporting icons and is ranked as one of her country's five most successful athletes of all time, joining such stars as baseball pitcher Fernando Valenzuela, boxer Julio Cesar Chavez, 400-meter runner Ana Guevara and soccer player Hugo Sanchez.
"I'm not going away because I am not playing good golf," Ochoa said, "I'm going away because this is the right time for me. I've achieved my goals, I'm happy and I want to leave as No. 1."
Ochoa said she had originally intended to play this season, but in Asia early in the season she found herself unmotivated in two tournaments and that helped hasten her decision to quit.
"(Since then) I feel light. I feel happier," she said this week. "It's been easier the last couple of weeks."
Ochoa has won 27 LPGA events, including two majors, has been the No 1 for three years and has been honored four straight years as the LPGA Tour's Player of the Year.
She will take away a reputation for being kind and humble and as one of the most popular players on tour she will be sorely missed.
"Lorena is an even better person than she is a golfer," says tour player Reilley Rankin.
"I think we all knew it was coming within a couple of years, but to be honest with you I don't think even Lorena knew it was coming this soon," Rankin added.
Ochoa will tee off on Thursday and Friday with American calendar girl Natalie Gulbis and Japanese sweetheart Ai Miyazato after specifically asking to play with both of them.
Gulbis and Ochoa grew up in junior golf together, and Miyazato has won two of the first four LPGA events this season and is also in that group that could eventually claim her No. 1 spot.
"I think she's the nicest girl on tour," Ochoa has said of Miyazato.
"She's my favorite. I admire her, how she handles her career with all the pressure from Asia, from Japan. These are going to be a couple rounds that I'm going to remember forever, so it's nice to be with them."
Miyazato knew nothing of Ochoa's choice until she was told Wednesday on the practice range.
"She smiled broadly and said" "I feel really happy about that. It is an honor to be able to play with her in her last tournament," Miyazato said. "She is always the same, on the same wavelength if she is playing good or not so good. It is tough to be like that."
Just behind Ochoa in the rankings are: No. 2 Jiyai Shin of South Korea, Yani Tseng of Taiwan, Suzanne Pettersen of Norway, Miyazato and American Cristie Kerr at No. 6. Michelle Wie is No. 9.
Despite Ochoa's dominance, no Mexican player is anywhere close to the top tier on the LPGA Tour. Behind Ochoa Sophia Sheridan is ranked 344th and Tanya Dergal at 737th, but many eyes will be on two Mexican 13-year-olds playing the tournament. Ana Paula Valdes and Marijosse Navarro.
Ochoa is sure to get a huge reception from her homeland supporters.
A 15-foot-by-15-foot canvas sign hanging in front of the massive flagstone club house reads: "Welcome to your home Lore. Thanks for all you have given us."
Tournament officials said they expected attendance of 40,000, almost double the 25,000 of last season at the Tres Marias Golf Club, a mountainside course intercepted by deep valleys and spectacular scenery.
Ochoa said she had given away about 200 tickets to friends and family.
"I can tell you right away it is going to be tough dealing with all the emotions. For sure there are going to be a lot of tears; joy tears," Ochoa said.
"For me, this is the best moment in my career."