OCHOA COULD RUN WOODS CLOSE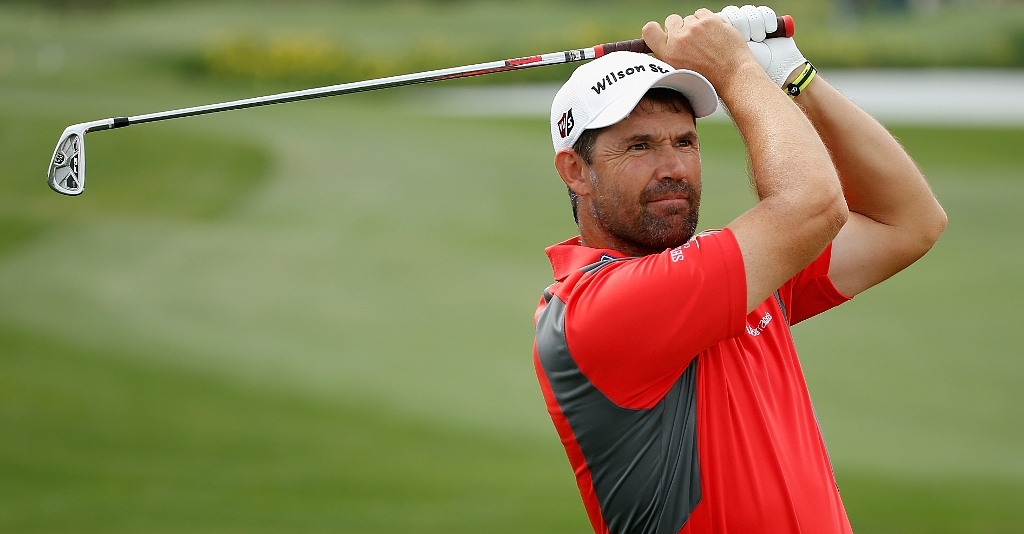 Mark Garrod joins Neville Leck in suggesting that Lorena Ochoa could be as big in women's golf as Tiger Woods is in the men's game
Maybe, just maybe, there is a player out there who can push Tiger Woods hard this year.
But before you get too excited about the prospect of some memorable battles to come, the fact is that the two will not come face to face on a golf course all year.
No, the person who might provide Woods with his greatest competition in 2008 is Lorena Ochoa, the women's world number one from Mexico who in Singapore last week launched her season in a way he has never managed.
All the talk as Woods began his year with three successive victories – that, remember, makes it six in a row going back to September and eight out of nine since The Open last July – is of a possible Grand Slam of all four majors.
But might Ochoa be capable of the same thing? As a signal of intent an 11-stroke win over all her main rivals at the HSBC Champions tournament on Sunday could not have been more impressive.
It was the 26-year-old's first event since mid-November. She won that one as well at the end of a season in which she triumphed seven other times, including her first major title in the Ricoh British Women's Open at St Andrews.
Woods and Annika Sorenstam regularly used to exchange text messages as they added to their major tallies – he has 13, the Swede 10 – but maybe he ought to get Ochoa's number now.
Asked last week if she expected to come out after such a long break and hit the ground running with opening rounds of 66 and 65 the Guadalajara golfer just laughed.
"Yes," she then replied.
"That's why I practised very hard. But it's one thing practising hard every day and another thing to come to the course in a competitive round, playing under pressure and being able to hit the shots close to the pin and make the putts, so I was really pleased.
"I'm proud of that. I think my coach and I made the right decisions in the off-season and I'm going to continue that, to try to get stronger and get better.
"We spent more time on my putting, one extra hour every day, and I do more weights at the gym. We were able to improve even a little more on my back swing, to have it not too long.
"I took my game to a new level, so I'm going to keep trying to repeat myself. I do want to have a great year this year.
"I know it's going to be tough, we're just at the beginning, but I like I way I've started.
"It's always great to be compared with Tiger. We all want to be like him. I admire him a lot and I respect him a lot. I'm going to try to go after him.
"We're in two different worlds, but when he won the first time by 10, I had that in mind. You know, it can be done and why not go and win my first tournament by 10? I guess in a way it's always something that motivates me."
Woods has now had six double-digit victories in his professional career. The first was by 10 in the 1997 Asian Honda Classic, just before he captured his first Masters by 12. His biggest, of course, was by 15 in the 2000 US Open at Pebble Beach.
Just as he is not daunted by the Grand Slam speculation – he rightly points out he has won all four in a row before, just not in the same year – Ochoa can look back and believe that Singapore might be the start of something big.
In her second year at the University of Arizona she set a college record by winning her first seven events and went on to make it eight out of 10.
Her sister Daniela is getting married on Friday, then comes an LPGA event in Mexico City next week where Ochoa, one of her country's most famous figures now, will be cheered every step of the way.
The first of the women's majors, the Kraft Nabisco Championship in California, starts on April 3 – the week before the Masters. She was 10th there last year and in 2006 was runner-up to Karrie Webb after a play-off, having started the week with an incredible round of 62.
Woods, she might care to point out, has never done that in a major. Indeed, no man has ever done it.
Not that she is into "battle of the sexes" talk. Since Sorenstam tried the PGA Tour once and missed the cut, then Michelle Wie made repeated attempts and just got worse and worse, the issue is hardly raised any more.
Instead Ochoa is fully focused on achieving what she can in the women's game – and giving back what she can to those less fortunate.
"I do have a big responsibility," she states.
"I think we have all these fans to reach to try to make a good impact and to be a good image for others. That's what I'm trying to do, just to do things right and hopefully to motivate other girls or boys to play the game.
"That's just who I am. I'm the same inside and outside the golf course and I promise when I don't do it with joy I'm going to stop doing it.
"I'm very thankful to have what I have and I always try to say thank you to all the volunteers because they give a lot of help. There are a lot of Mexicans in the United States and I love to see them if I have a chance because I feel a lot of support from them.
"You have to show a lot of respect so along the way you can get respect back. I want to be remembered for the things I did outside the course – not for winning tournaments."
While attending a private Catholic school Ochoa and her classmates regularly visited poor sections of her community to hand out food. She has never forgotten what she has and what other people haven't.