Oberholser gets his dream win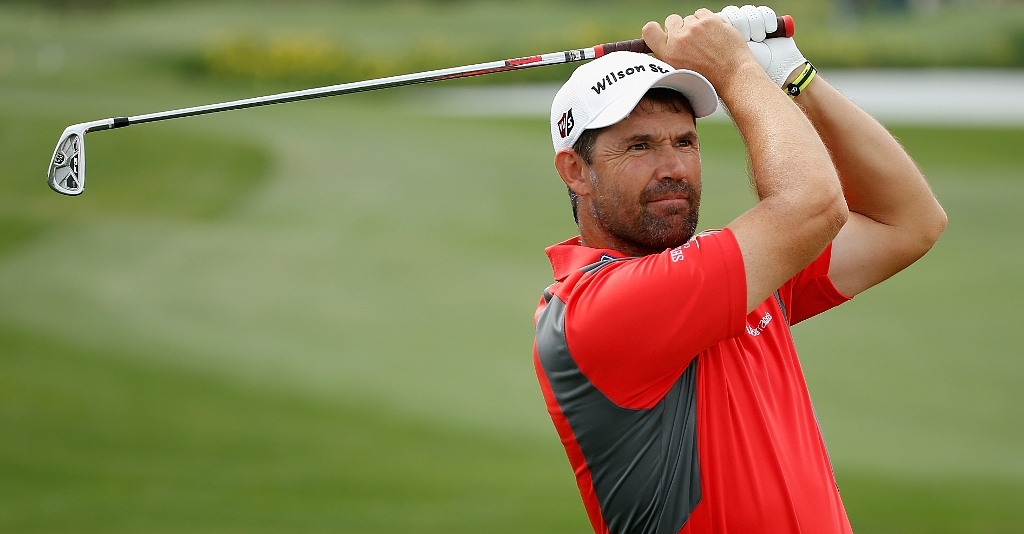 Tournament: AT&T Pebble Beach National Pro-Am
Venue: Pebble Beach, California
WinnerArron Oberholser
Arron Oberholser could only post an even-par 72 in Sunday's final round of the Pebble Beach National Pro-Am in Northern California – but it didn't stop him from posting a comprehensive, runaway victory.
Oberholser, whose previous best finish was a 2nd place in the 2004 Wachovia Championship, won his first-ever US PGA Tour victory by all of five strokes from South Africa's Rory Sabbatini, who shot a final round 70.
"This is just unbelievable," said Oberholser who had rounds of 65, 68, 66 and 72 to collect the £558,000 first-place cheque and the exemption that went with it.
"I've always dreamt of winning on the PGA Tour, but I never dreamt of winning this tournament. Walking up 18 at Pebble Beach is incredible knowing you are champion. It is pretty special."
For Mike Weir it was another painful reminder of how the tournament has jilted him several times before.
Weir now has six top-10 finishes here in seven years, including a second-place finish last year.
This finish might be his most painful. It was uncharacteristic of Weir, who is usually known for his consistent play. He finished with a six-over 78, dropping to 11 under and a tie for third.
"I am not going to lie to you, I thought I was going to win," Weir said. "No question. For some reason it wasn't meant to be. It is frustrating, real frustrating."
The tournament was pretty much over by the third hole. On the par-five second, Oberholser made a five-foot birdie while Weir hit his approach shot out of bounds and settled for a double-bogey.
The three-shot swing rattled Weir, who made a bogey on the following hole, while Oberholser was making a nine-foot birdie to storm into a five-stroke lead.
The 31-year-old from Northern California did make two mistakes on the front nine. The first was a bogey on the fifth hole when he missed a four-foot par saving putt.
But Oberholser stopped any potential momentum swing on the ninth hole.
He hit his drive into the bunker and had to lay up. His shot left him 98 yards and facing the loss of more strokes when his wedge shot fell short of the green.
But he chipped from the front to six-feet from the pin and drained the putt to minimise the damage with a bogey.
Oberholser certainly was not content to sit on the four-stroke lead. On the back nine he continued to play aggressive golf and one hole typified the day for both he and Weir.
On the 10th hole Oberholser fired at a flag that was tucked onto the right front of a green that sits on the edge of a cliff bordering the Pacific Ocean. He missed the 11-foot birdie putt and settled for par.
Weir's approach, in the meantime, was in the middle of the green, 35-feet away. His birdie attempt went 10 feet by the hole and he missed the comeback par putt.
Oberholser did his best to make it interesting. With a six-stroke lead with six holes to play, he made two consecutive bogeys to drop the margin to four with four holes remaining.
Sabbatini tried to catch Oberholser, but found it difficult to make up the seven strokes, getting as close as four on the back nine.
"I got off to a good start, but things just slowed down from there," Sabbatini said. "It was one of those things where I just hit a couple of wayward shots and put myself in the wrong positions and went backwards.
"When you do that with as large a lead as he had, you kind of take yourself out of the running."
It looked like the door might open a little when Oberholser pushed his drive left off the 15th tee. The ball hit the cart path twice before settling near one of the newly planted trees on the right side of the rough.
But his approach from 105 yards came to rest seven feet from the hole and he made the putt to increase the lead to five.
He made par on the final three holes, including an up-and-down from a trap on the 17th hole where he made an 18-foot putt to save par.
It was the sixth sand save of the best golfing week of his life.