O'Meara's first senior title is a major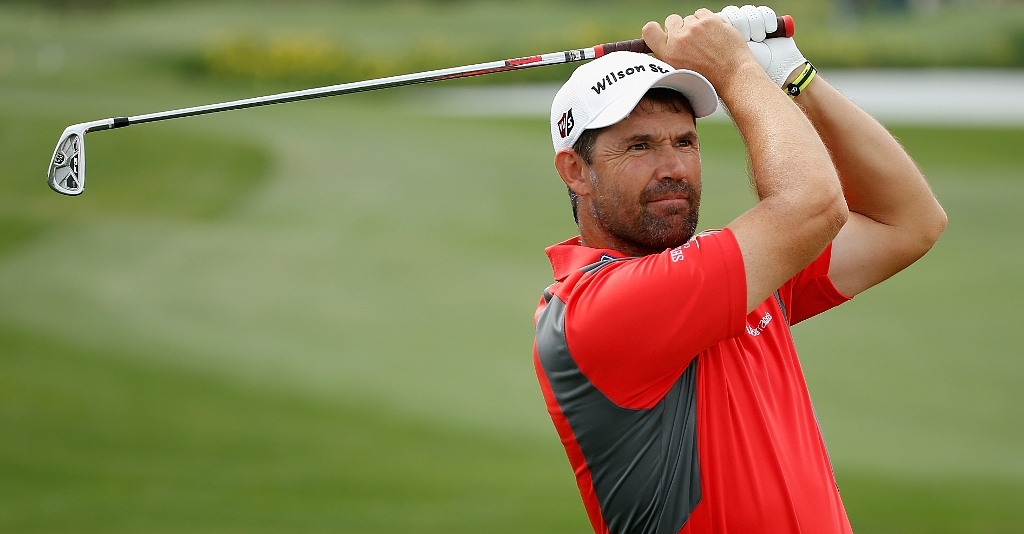 As he so aptly said himself, "it's been a long time coming", but Mark O'Meara has finally won a senior title – in a major.
As he so aptly said himself, "it's been a long time coming", but 53-year-old Mark O'Meara has finally done it. He is a senior major champion.
A two-time major winner on the regular tour but winless since his Dubai Classic triumph in 2004, O'Meara, the overnight leader, clinched the final senior major of the 2010 season when he beat fellow American Michael Allen on the first hole of a sudden death play-off to claim the Constellation Energy Senior Players Championship crown
This after he had started the back nine at the TPC Potomac at Avenel Farm with a three shot advantage, but lost it when he bogeyed the 16th and then saw Allen surge into contention with birdies on three of the last five holes that saw the two finish as joint leaders at 7 under.
O'Meara closed with a 4-under 68, Allen with a 6-under 66
"It's a thrill. It's been a long time coming," said O'Meara after rolling in a four foot putt for par at the first extra hole for his victory. "This is a demanding course. It's a class field. It's a senior major championship. So I feel like I hit the jackpot."
"I played a little more conservative on my second shot, because I knew he was going to have a tough pitch to get it up and down," said O'Meara, until Sunday a nine time runner up on the Champions Tour.
"I'm just thankful that ball went in."
Loren Roberts, who closed with a 68, finished third and Jeff Sluman, who went two better with a 66, took fourth.
Bernhard Langer, who has already won two senior majors this year and leads the Charles Schwab Cup standings, recovered from one of his most shaky tournaments this season, to shoot a 67, and finish ninth
Allen wasn't happy at missing vital birdie putts coming down the stretch. If he had taken at least one of his clear-cut chances for birdie at the 15th or 18th he could have won.
"I've had a lot of second-place finishes that felt pretty darn good, but this one doesn't feel quite as good," said Allen, who also finished second last week in the Viking Classic on the regular US PGA Tour.
With Allen pressurizing him, O'Meara must have wondered if once again, he was not going to be reeled in and beaten by another hot finisher.
"You can't control the other player, but there does come an element of luck," O'Meara observed.
"You can play well, and just somebody else does something more spectacular. It kind of seemed that way. I never gave away a tournament when I had a chance to win, it's just that somebody else did something better."
Not this time.
O'Meara did win the Legends of Golf in tandem with Nick Price in April, but he had never won an individual title until Sunday.
"Winning with Nick, that was a win, but it was a team win," said O'Meara.
"Not to take anything away from that, but you've got to win individually and I came so close so often.
"Going through my divorce, getting remarried, having all the personal stuff going on off the course, I was the guy that was there, down, up, all over the place. And it's just finally great to have one come my way and come out on top."