O'Meara edges ahead in seniors battle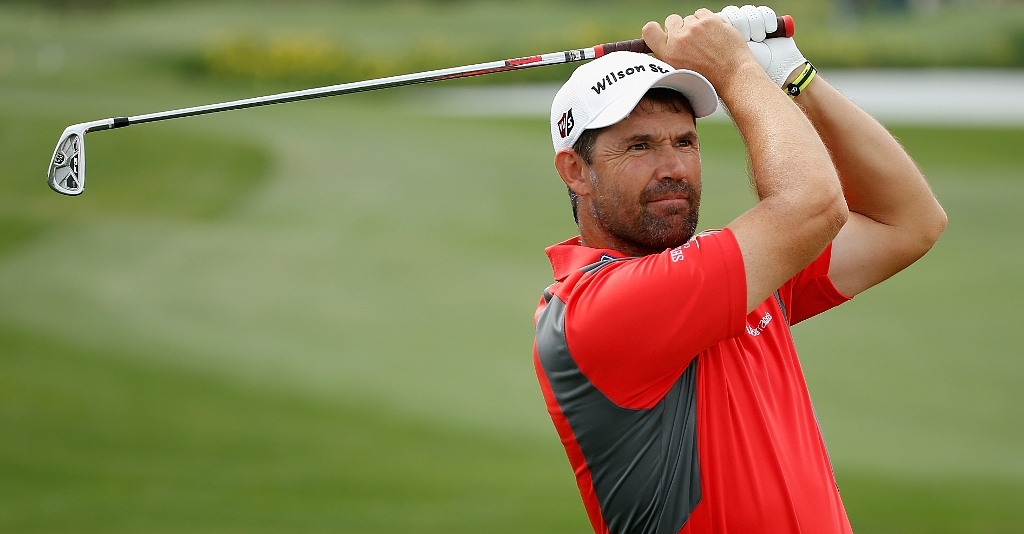 Mark O'Meara posted a 1-under 69 on Saturday to edge clear in the battle for the Senior Players Championship.
Mark O'Meara, seeking his first senior major, posted a 1-under 69 on Saturday to take a narrow lead heading into Sunday's the final round of the Constellation Energy Senior Players Championship.
O'Meara, whose 5-under at the TPC Potomac at Avenel Farm, is one shot clear of first and second round leaders, Michael Allen (72) and Russ Cochran (73) with Loren Roberts (68), who has been dogging the leaders throughout the tournament, also tied for second at 4-under
"I felt like I played pretty well," said O'Meara, now the only man in the field to have stayed under par in all three rounds
"I was disappointed a little bit in my finish, but overall I felt like I hit some good shots. Anytime you keep shooting under par on this golf course is pretty good."
The event shouldn't be a cake walk. No Major should and this is the last of the 2010 50-and-over tour's five major championships and offers 53-year-old O'Meara, a former Masters and Open Champion, a great chance of picking up his first senior major and breaking Champions Tour duck.
In his four years on the Champions Tour he has had nine second-place finishes but no wins.
Roberts, a regular winner since moving into the senior ranks who edged up onto O'Meara's heels with an excellent 68, credited his putting and believes it's the one skill that can edge him home to victory.
"I made some putts and that's the name of my game. That's the best club in my bag," Roberts said. "When I've play well I've made some putts, and that's what I did today."
Japan's Joe Ozaki, who has been among the front runners in each of the first three rounds is fifth at 2 under.
O'Meara was looking faultless and quite capable of a bogey-free round when he missed his par at the 16th and then finished with another bogey at the last.
And he was alone. Playing partners, Cochran and Allen, also ran into trouble on the closing holes.
"We're old," O'Meara joked with the media afterwards. "This is the Champions Tour; we all ran out of gas out there."
"Sometimes that's just what happens.
"Momentum shifts a little bit. But those are things that happen and you've got to bounce back from that. No one's going to really run away this week, I don't think, myself included, so I have to be focused on what I'm doing."
He had better be if he is going to avoid disappointment.
Roberts, already a four-time major winner on the Champions Tour, is relentlessly closing in, having improved his score by one stroke in each of the last three rounds.
"If I can get in with 67 or 66, I think that might be enough, depending on what Mark does," Roberts said. "Mark's so solid from tee to green, and this is a ball striker's course."