O'Hara hangs in as Goosen closes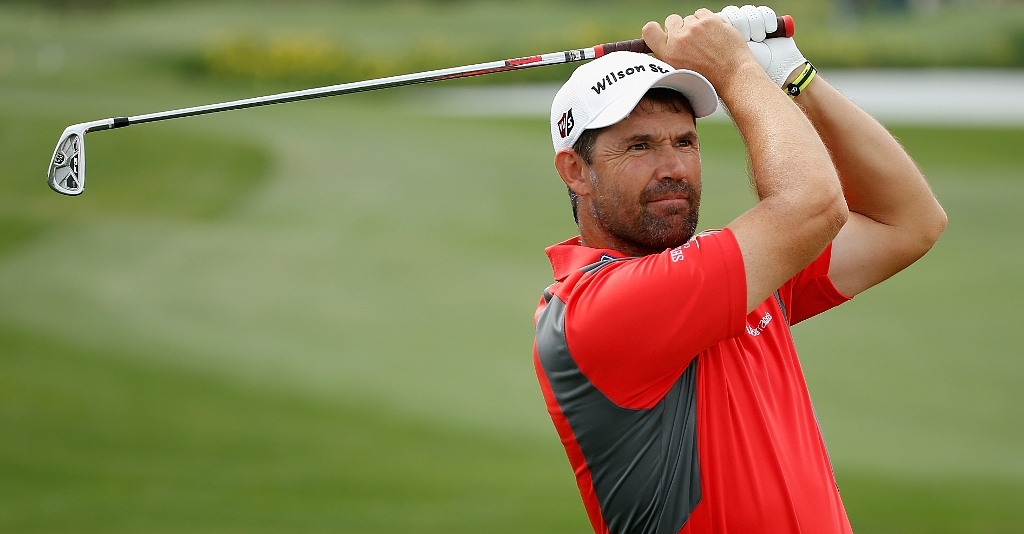 Steven O'Hara, fighting for his European Tour life, was still clinging to the lead after Friday's 2nd round of the SA Open.
Steven O'Hara, fighting for his European Tour life, was still clinging to the lead after Friday's second round of the South African Open.
A solid 4-under 68 on a Serengeti Golf course near Johannesburg that has been getting dryer, harder and faster, kept him in front of the baying pack.
Without a win in 222 events going back a decade and down in 134th place on The Race to Dubai standings, the grimly-determined, 31-year-old Scot kept a bogey off his card to take his 36-hole total to 11-under par.
But he was not likely to sleep too easily on Friday night for lurking just one shot behind him in a second place tie with South African journeyman Merrick Bremner was two-time US Open champion Retief Goosen who has not tried to hide the fact that he would relish a third SA Open title
Goosen, like O'Hara and indeed Bremner as well, also shot a 4-under 68 while a second South African big gun, Ernie Els, the defending champion and proud five-time winner of this, the World's second oldest Open, was still in the hunt after posting a second successive 69.
And lets not forget last week's Alfred Dunhill Championship winner Garth Mulroy whose world has suddenly opened up with the option next year of playing on either the US PGA or European Tour.
Mulroy, who also shot a 68, and lesser-known compatriot Lyle Rowe, who finished stone last at the 100th SA Open last year, but led Friday's second round with a day's-best 66 for most of the day, are just three shots off the pace on 9-under.
Against this, O'Hara, who represented Britain and Ireland in the Walker Cup alongside World No 1 Luke Donald when he was an amateur, knows that unless he finishes in the top five to earn himself a place in next week's UBS Hong Kong Open, this is his last opportunity to save his European Tour card.
To do it this week, he will need to be in the top three on Sunday as Northern Ireland's Gareth Maybin, the player in the vital 118th position, on the crucial Race To Dubai money list, survived the cut with nothing to spare at two under.
It said something, then for his composure that O'Hara, joint overnight leader with South African Jbe Kruger, was able to pick up three birdies in a back nine 33, snatch another on the 382 yard second coming home and then close with seven successive pars.
"I have played really well, my whole game feels in good shape," O'Hara told the media afterwards.
"I need a good finish to keep my card on The European Tour, a top three or four finish and I've put myself in a good position to do that.
"This will be my last chance unless I get a top-five finish, which may get me into Hong Kong. It's like I've got nothing to lose anyway, so I've been a bit more aggressive than usual this week.
"I'm just going to go out and keep doing what I've been doing. Keep trusting my swing and if I'm in a position to win on Sunday, then brilliant."
Goosen, runner-up to Els last year in Durban, grabbed five birdies, including one on the tough, 485 yard 18th for the second day running, but a bogey at the short fifth prevented him bettering O'Hara's score
"Any time I'm one shot off the lead going into the weekend it's great," said Goosen who added that a drying course and hard, fast greens would more than suit him.
O'Hara and Maybin are not the only ones involved in the scramble for 2012 playing cards, of course.
Scotland's former amateur star Lloyd Saltman, 136th on The Race to Dubai, moved up to joint eighth on seven under with a 68, while former Ryder Cup player Phillip Price (117th) is alongside Els in 14th place.
Oliver Wilson, a member of Europe's side only three years ago and now 133rd on the World Rankings list, reached six under as well, but found the hazard on the par three ninth – his last – and ran up a costly double bogey that has served to heighten the pressure he is feeling.
But at least he has Hong Kong to go to – as does Welshman Stephen Dodd, who is expected to drop from his current 122nd spot after withdrawing from the SA Open with a hand injury.
TOP 10 LEADERBOARD
133 Steven O'Hara (Sco) 65 68
134 Merrick Bremner (Rsa) 66 68, Retief Goosen (Rsa) 66 68
135 Garth Mulroy (Rsa) 67 68, Lyle Rowe (Rsa) 69 66
136 Jbe Kruger (Rsa) 65 71, Jean Hugo (Rsa) 67 69
137 Hennie Otto (Rsa) 70 67, Thomas Aiken (Rsa) 68 69, Branden Grace (Rsa) 69 68, Keith Horne (Rsa) 68 69, Bernd Wiesberger (Aut) 69 68, Lloyd Saltman (Sco) 69 68