O'Hair, Palmer new Firestone leaders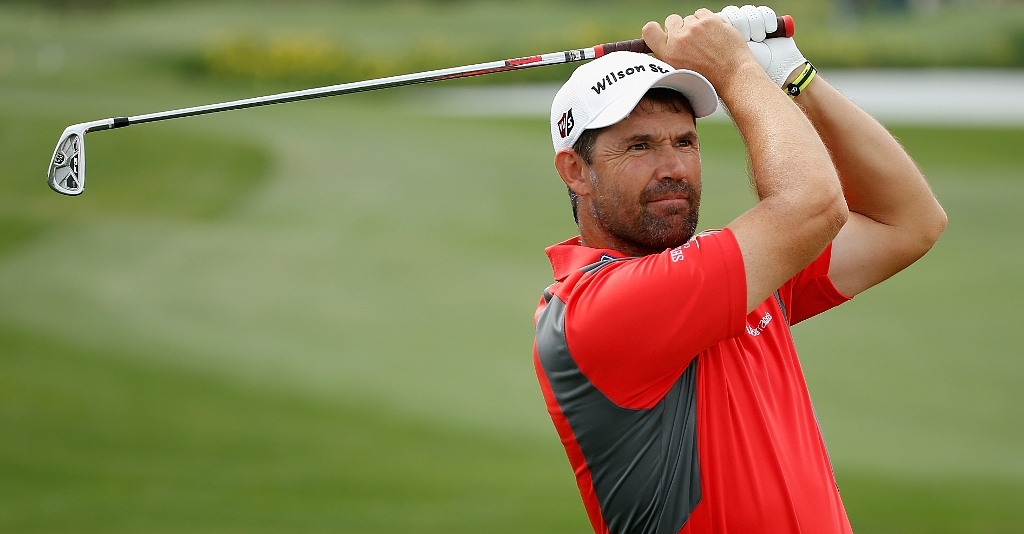 Sean O'Hair and Ryan Palmer have stormed into a tie for the lead at the WGC-Bridgestone Invitational.
Sean O'Hair and Ryan Palmer used moving Saturday to storm into a tie for the lead in the third round of the WGC-Bridgestone Invitational.
O'Hair carded a six-under par 64, including an eagle at the second, while Palmer went one better, shooting seven birdies on his way to a round of 63 as the pair both finished on nine under for the tournament.
The American duo were the only players to go bogey-free as many of the players in prime position after round two faltered, leaving a congested leaderboard in Akron.
Phil Mickelson, who seems certain to replace Tiger Woods as the world number one if he finishes in the top four, fell back on the back nine to finish the day tied for 10th on five under.
Retief Goosen, the overnight leader, fared even worse as he shot a three-over par 73 to finish the day tied for 16th.
Woods' woes continued as he carded the worst round yet of his nightmare tournament – a 75, including five bogeys, to leave him 20 shots off the lead in 78th place.
There were no such problems for South African Ernie Els, who took advantage of the ideal scoring conditions to propel himself into a tie for fourth after a round of 64 on Saturday, including four birdies on the back nine.
"I was very frustrated yesterday. I thought I hit it nicely yesterday. I hit it quite nicely the first day, but yesterday I felt like I shot a good one," Els said.
"I needed a round like this. I needed to get something in the middle 60s to have a chance tomorrow.
"If somebody plays proper golf you can still score quite low."
Ahead of him, but behind the flying pair in the lead, was Matt Kuchar, whose four under 66 leaves him alone in third place heading into the final round of the elite World Golf Championships event.
Swede Peter Hanson and American Justin Leonard joined Els on seven under after solid rounds of 68 and 69 respectively.
But the lowest score of the day went to Japanese player Katsumasa Miyamoto, who is now one of six players sharing 10th place after shooting a 62, including a remarkable back nine of 29.
With so many players still in contention for the win, O'Hair predicts a dramatic day of scoring in the final round on Sunday.
"It's just a shootout tomorrow," the 28-year-old said
"Whoever is going to win this golf tournament is going to be the guy that's going to be ready to play tomorrow and be on top of his game. I'm definitely capable of doing that."