NZ win World Cup qualifier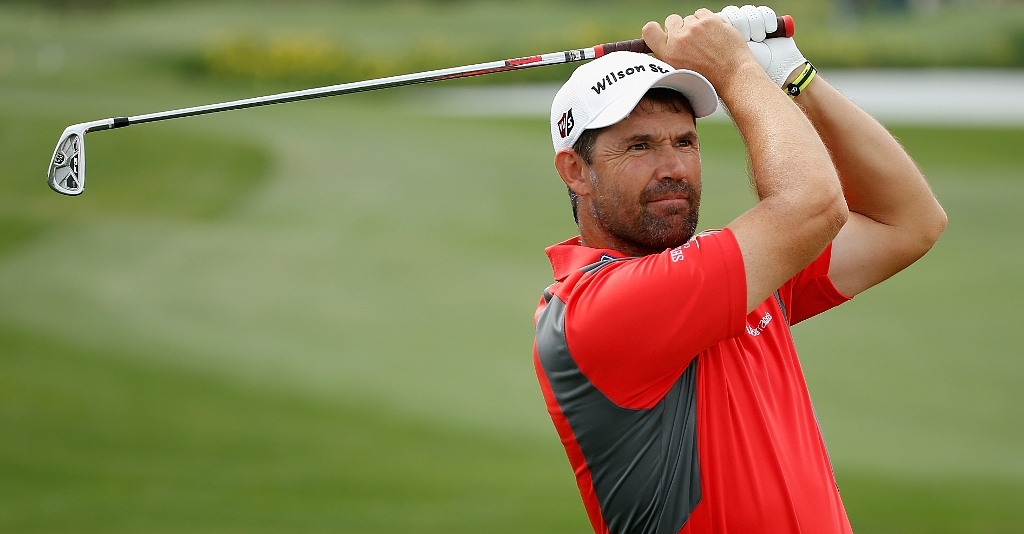 Lam Chih Bing and Mardan Mamat will represent Singapore for the fifth time at this year's Omega Mission Hills World Cup.
Lam Chih Bing and Mardan Mamat will represent Singapore for the fifth time at this year's Omega Mission Hills World Cup.
This after finishing in second place behind New Zealand in Saturday's fourth and final round of the Asian Qualifier for the World Cup
New Zealand's Michael Hendry and Gareth Paddison closed with a 4-under-par 67 highlighted by a chip-in birdie from the greenside bunker on the last hole at the Seri Selangor Golf Club.
Their four-day total of 13-under-par 271 was matched by Lam and Mardan who closed with a 72, but the Singapore duo conceded the play-off to the New Zealanders.
Koreans Kim Hyung-sung and Park Sung-joon claimed the third and final ticket up for grabs and the three qualifiers will now join the 18 countries who had qualified automatically via the World Rankings list at the Omega Mission Hills World Cup in China in November.
Gaganjeet Bhullar and Anirban Lahiri of India had looked to be in a strong position to earn one of the three spots, but blew themselves out of the event with an eight on the par four 18th hole for a final round 80.
New Zealand's Henry was clearly delighted with his country's win.
He said: "We worked really hard to improve in our careers. It is great to represent our country in the World Cup and hopefully go on to make the country proud."
Paddison, a left-hander, who sank his bunker shot on the last, was delighted to win the Qualifier after posting five birdies, one eagle and three bogeys.
"We combined very well. It has been a great week. We came here with the goal to qualify and it is a fantastic feeling.
"Somehow being left handed with a right handed partner worked for us on this course," said Paddison.
Lam and Mardan, who previously teamed-up at the 2002, 2005, 2006 and 2009 World Cups, were delighted to be representing their country again in the end-of-year, two-man team showpiece.
"We came here with the goal of finishing in the top three and we did just that. It didn't matter if we finished in first, second or third, just as long as we qualified for the World Cup.
That's why we conceded in the play-off," said Lam, who also played in the British Open this year.
Mardan, a two-time Asian Tour champion, lauded the sentiments of his playing partner.
"It is a great honour to represent Singapore. We always play well on this golf course and we will definitely be looking forward to playing against the best teams at the World Cup," said Mardan.
The home team of Shaaban Hussin and Iain Steel closed with a 74 to share sixth place with Filipinos Mars Pucay and Antonio Lascuna on a 278 total.
All the fourth round scores
271 – New Zealand (Michael Hendry, Gareth Paddison) 65-75-64-67, Singapore (Lam Chih-Bing, Mardan Mamat) 63-70-66-72
(New Zealand won after Singapore conceded in the play-off)
275 – Korea (Kim Hyung-Sung, Park Sung-Joon) 70-69-67-69
278 – Philippines (Mars Pucay, Antonio Lascuna) 70-73-63-72, Malaysia (Iain Steel, Shaaban Hussin) 64-77-63-74
280 – India (Gaganjeet Bhullar, Anirban Lahiri) 67-69-64-80
283 – Myanmar (Zaw Moe, Nay Bala Win Myint) 66-84-65-68, Pakistan (Muhammad Munir, Mohd Shabbir Iqbal) 68-76-66-73
284 – Sri Lanka (Anura Rohana, Mithun Perera) 70-70-70-74
292 – Chinese Taipei (Tseng Hua Yen, Lin Kuan Po) 68-79-69-76
298 – Indonesia (Burhan Bora, Hardjito) 73-75-68-82
299 – Hong Kong (Wong Woon-Man, William Fung) 73-78-69-79
301 – Ghana (Stephen Kwame Klah, Godwin Sai ) 77-76-69-79
302 – Vietnam (Michael Tran, Nguyen Thai Duong) 76-78-68-80
317 – Senegal (Gueye Diadji, Niang Samba) 74-83-69-91
Dsq – Brunei (Pengiran Hassanal, Moksin Jinaidi) 78-83-Dsq-Dsq