Nothing quite like the Ryder Cup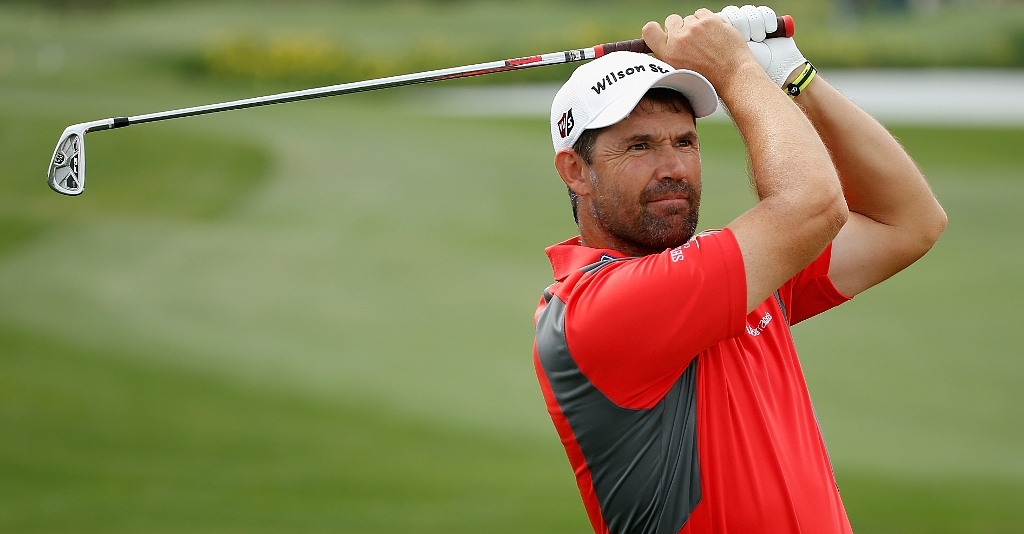 Luke Donald is determined not to have a watching brief again once the 2010 Ryder Cup rolls around.
Luke Donald is determined not to have a watching brief again once the 2010 Ryder Cup rolls around.
The 31-year-old followed Europe's 16½-11½ defeat to the United States from the sofa after sustaining a serious wrist injury last year.
But after playing in two victorious teams, in 2004 and 2006, Donald is hungry to be part of the European challenge at Celtic Manor next year.
"People often ask 'what's your best experience on a golf course?' and I always say the Ryder Cup," Donald told Golf Night. "It's been a great honour.
"There is nothing quite like that team atmosphere; golf is such and individual game that it is nice to be in that atmosphere where you are helping your team-mates or they are helping you. There's no better atmosphere than the Ryder Cup.
"Oakland Hills was a terrific Ryder Cup debut for me and then I had a lot of fun at the K Club.
"I watched (the 2008 Ryder Cup) in my apartment in Chicago on a couch, (with my arm) in a sling; it was just after I had my surgery. I was very disappointed not to play.
"Ryder Cups are what I look forward to and to miss it was very disheartening. Not being there was tough to take even though I watched pretty much every shot.
"It's always a goal of mine. If you make the Ryder Cup team you know you are one of Europe's best and you've been playing well all of that year so I hope to be at Celtic Manor next year."
Worrying
Donald, currently 50th in the European Ryder Cup team standings, has plenty of ground to make up after finishing tied 51st in the BMW International and failing to make the cut at the US Open.
But it is something of a triumph for him just to be back on the course after he underwent surgery to repair a serious wrist injury last August.
"I was extremely worried about it," Donald admitted. "Any time that you have an injury it's a worrying process. You always wonder how you are going to come out on the other side.
"Once it's all fixed you wonder if you are going to be able to play as well as you did. Is this it? What else can I do?
"All of these things cross your mind but I had a great surgeon and he did a great job and I was back playing at the end of last year."
Tough
By co-incidence, Lucas Glover is 50th in the US Ryder Cup points table after coming through the tough conditions at Bethpage Black to win the US Open whilst those around him – Donald included – struggled to adapt as well.
"All US Opens are set up very tough and Bethpage Black was no exception," reflected Donald.
"it was obviously a tough week weather-wise as well and unfortunately I got on the tough side of the draw and got out of the gates very slowly. Unfortunately I missed the cut by a shot.
"We don't usually play in rain on the US Tour; if there is rain there is usually thunder and we are brought off the course. Last week was an exception – there was just steady rain with a bit of wind and it was pretty brutal.
"It was early on in the week so I wanted to keep plugging away but as long as that course was playing with the wet conditions it was a very tough test."